Alan Huck in conversation with Yevgeniya Traps
6-8pm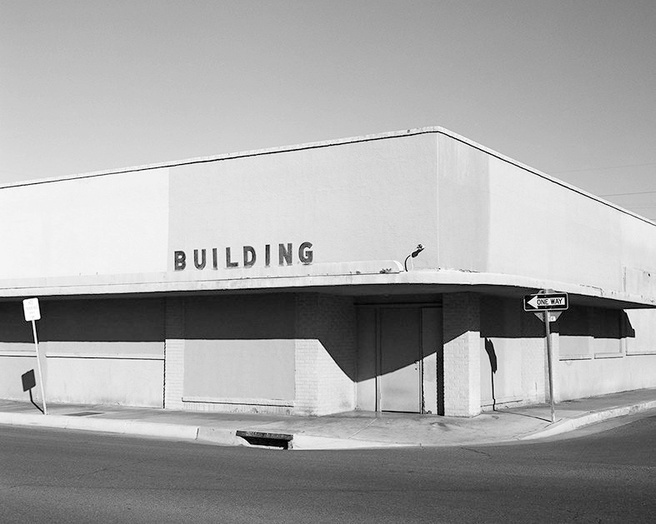 Please join us for an intimate discussion between Alan Huck and Yevgeniya Traps on occasion of Huck's new book I walk toward the sun which is always going down, published by MACK. A radical new voice in literary and photography publishing, Alan Huck's book pushes the boundaries of the photobook, shifting between photographs of the city's peripheries and an interior monologue. Writer and educator Yevgeniya Traps's work focuses on the intersection of visual art and literature, while her teaching at NYU asks questions integral to Huck's work. What does the visual add to the written and what does it demand in return? How do we write about the visual and visualize the written? How does storytelling differ across the text and image, and what happens to the story when the two are juxtaposed or combined?
Join on Facebook here
In ​I walk toward the sun which is always going down​, an unnamed narrator wanders a city in the American Southwest, where their observations and encounters become catalysts for rumination on a wide range of subjects. Shifting between photographs of the city's peripheries and an interior monologue written in first-person, fragmentary prose, this hybrid essay draws on the ambulatory works of writers such as W.G. Sebald and Annie Dillard, both of whom are incorporated into the network of literary and cultural references interwoven throughout the book's text. Part metafiction about the working process of a photographer and part cross-disciplinary exploration of one's relationship to a particular place, Alan Huck utilizes the essential indeterminacy of both photography and written language to craft an exercise in attention that moves seamlessly between the two mediums.
Alan Huck is a photographer & writer currently living in North Carolina. He received his MFA from the University of Hartford in 2018.
Yevgeniya Traps is a writer & educator whose teaching and research focus on the ways in which individual psychology and social and cultural factors influence how art and narrative are made and perceived. Although she is technically and by training a Victorianist, she is also interested in the contemporary novel and in contemporary visual culture, and she contributes book reviews to several online and print publications. She was the recipient of the Gallatin Adviser of Distinction Award for the 2013-2014 academic year. She teaches at NYU on the course 'Reading Pictures, Looking at Words,' which focuses on the intersection of visual arts and writing.
Facebook
Tweet