Piracy Project Panel and Workshop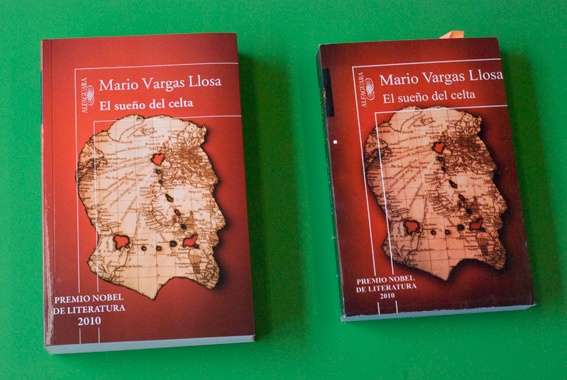 As part of the Help/less exhibition currently on view, "The Piracy Project":http://www.andpublishing.org/projects/and-the-piracy-project/ (Andrea Francke & AND Publishing) will host a panel discussion and book pirating session on August 17th, 6-8, and Saturday August 18th, 3-7PM, respectively.
In a public presentation/discussion, "Andrea Francke":http://www.andreafrancke.me.uk/ and "Eva Maria Weinmayr":http://www.evaweinmayr.com/ will introduce The Piracy Project. Panelists Anthony Huberman, Joanne McNeil (Rhizome), Sergio Muñoz Sarmiento (Clancco) and David Senior (MoMA Library) and will present a selection of books from the exhibition that they would like to see inducted into the Piracy Project library, negotiating concepts of originality, copying, and taste as they defend their selections. At the end of the conversation, 3 books will be chosen as the winners.
On the following day, Saturday, August 18th, Eva and Andrea will make copies of the winning books to bring back to London to add to their collection. Anyone who would like to help us in the process of making the books is invited to join and find out more about the project.
Anthony Huberman is a curator and writer based in New York, where he is currently the director of The Artist's Institute and a distinguished lecturer at Hunter College. Previously, he worked as chief curator of the Contemporary Art Museum St. Louis, curator of the Palais de Tokyo, Paris, and curator of SculptureCenter, New York, and has organized a wide variety of independent projects around the world. He also directed the education and public programming at MoMA PS1, New York, where he initiated WPS1, the museum's radio station. He has written for magazines such as Artforum, Afterall, Dot Dot Dot, Flash Art, and Mousse, among others, and is a contributing editor to Bomb magazine.
Joanne McNeil is a writer who has covered the intersection of technology and culture for over a decade (back when there was a distinction.) As Editor of Rhizome.org, she oversees all content published on Rhizome News and the Rhizome blog. She commissions and edits features on art, digital culture, new media, and gaming. She writes about a range of subjects including augmented reality, copyright policy, the future of publishing, and robotics. Her writing has appeared in Modern Painters, Wired UK, The LA Times, the Paris Review Daily, The Boston Globe, n+1, and other web and print publications. Previously, she founded and edited the blog The Tomorrow Museum. She studied economics at George Mason University, where she was a University Scholar. She met the Philip K. Dick android before it lost its head.
Sergio Muñoz Sarmiento is an artist and lawyer who advises and represents visual and performing artists and arts organizations. He is interested in the relationship between contemporary art and law, with a primary focus on copyright, moral rights, free speech, deaccessioning, and nonprofit arts organizations. He received his BA in Art from the University of Texas-El Paso and an MFA in Art from the California Institute of the Arts. He was a Van Lier Fellow at the Whitney Museum of American Art's Independent Study Program in Studio Art in 1997-98, and received his J.D. from Cornell Law School in 2006. He teaches contemporary art and law at Fordham Law School.
David Senior is the Bibliographer at the Museum of Modern Art Library in New York. where he manages the development of the library's collection. His writing has recently appeared in C Magazine, Frieze, Dot Dot Dot and the Bulletins of the Serving Library. He curated Access to Tools: Publications from the Whole Earth Catalog, 1968-1974 as part of the MoMA Library's 2011 exhibition program. In 2012, he organized two library exhibitions at MoMA, Scenes from Zagreb and Millennium Magazines and assisted with the museum show, Ecstatic Alphabets/Heaps of Language. He also curates an annual program of events for the New York Art Book Fair, called The Classroom. Since 2008, this program has involved over 100 performances, talks, screenings and concerts.
Facebook
Tweet