Eli Keszler - Last Signs of Speed
6-8PM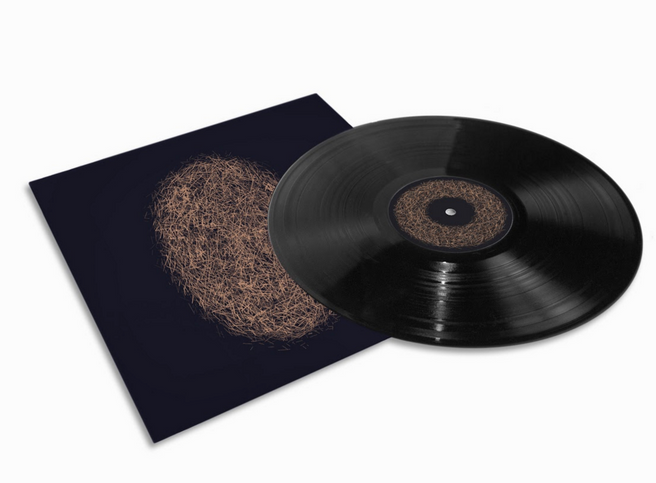 Multi-instrumentalist Eli Keszler releases his new LP Last Signs of Speed, the inaugural vinyl release of Empty Editions. Join us for a reception and performance from Keszler on solo drums and percussion. David Grubbs, who provided liner notes for the record, will also perform. Join on Facebook here.
Last Signs is Eli's first solo release since 2012's Catching Net (PAN Records) and explores a very different side of his unique acoustic universe. One in which the macrocosmic percussive collisions of his earlier work give way to a gradual unfolding of dub-influenced rhythmic constellations. Eli has described Last Signs as his response to playing in club environments over the last few years; an attempt to negotiate a delicate balance between the materiality of his acoustic instrument and the hyper-mediated sonic ecosystem of the club sound system. Coming off like an inspired synthesis between Scientist and Xenakis, Last Signs of Speed is a truly unique work by an artist at the height of his powers.
Available through the Printed Matter website here.
Empty Gallery is a 3,000 square foot space located at the edge of Aberdeen Harbor in Tin Wan, Hong Kong. With a strong emphasis on the experiential and experimental, exhibitions are curated within the context of the gallery's unique space. Founded by Stephen Cheng, the gallery showcases established and emerging artists alongside a programme of experimental and pioneering multi­media commissions, performances and music.
Eli Keszler (b. 1983 in Boston, MA) is a New York-based artist, composer, and percussionist whose practice is situated within the intersections of architecture, performance, installation, notation, and composition. Keszler's installations and visual work have appeared at the Victoria & Albert Museum, London, UK; MIT List Visual Arts Center, Cambridge, MA; The Kitchen, New York; South London Gallery, London, UK; Barbican, London, UK; LUMA Foundation, Arles, France; Tectonics Festival Reykjavik, Iceland; and Centraal Museum, Utrecht, the Netherlands; among many others. Keszler has toured extensively throughout Europe and the US, performing solo and in collaboration with artists such as Christian Wolff, Phill Niblock, Tony Conrad, Oren Ambarchi, Joe McPhee, Jandek, Roscoe Mitchell, Anthony Coleman, String Orchestra of Brooklyn, T Model Ford, Ran Blake, and Ilan Volkov with the Icelandic Symphony Orchestra. His writing and work has appeared in Bomb Magazine, The New York Times, Wire Magazine, Frieze, and Modern Painters.
David Grubbs has appeared on more than 150 commercially released recordings, including 13 solo albums, the most recent of which is Prismrose (Blue Chopsticks, 2016). He is the author of Records Ruin the Landscape: John Cage, the Sixties, and Sound Recording (Duke University Press, 2014). Grubbs was a founding member of the group Gastr del Sol and has appeared on recordings by Tony Conrad, Pauline Oliveros, Matmos, Will Oldham, the Red Krayola and many others. His ongoing collaborations include projects with visual artists Anthony McCall and Angela Bulloch as well as with writers Susan Howe and Rick Moody. Grubbs is a grant recipient in music/sound from the Foundation for Contemporary Arts and director of the Blue Chopsticks record label.
Facebook
Tweet