---
The Art of Looking
6 -8 PM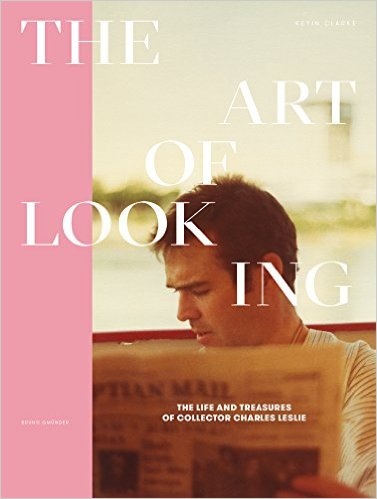 The Art of Looking chronicles the impressive life and art collection of Charles Leslie, co-founder of the Leslie-Lohman Museum of Gay and Lesbian Art. Please join us for a book signing with Charles Leslie.
Charles Leslie is widely regarded as a pioneer of the LGBT activist movement and a foremost authority of gay and erotic art. The museum's collection currently contains over 24,000 works.
Besides amassing a significant collection, this organization, which has been in existence for several years as a nonprofit foundation, also presents several programs of lectures, screenings, performances, poetry readings, video, etc. In 2011, the New York State Board of Regents granted museum status to the Foundation. Currently functioning at 26 Wooster Street in Soho, the Museum will expand to nearly double its size in 2016 and is establishing a building fund to provide for its own separate building in New York in the future. Apart from the Schwüles Museum in Berlin, which is essentially a museum of gay history and sociology, the Leslie-Lohman Museum is the only accredited LGBTQ art museum in the world.
Although the work shown in the book leans heavily toward the homoerotic, the Museum's scope has broadened considerably and now includes work that is political, historical, romantic, sociological, conceptual, addresses racial and trans issues, and presents work by every ethnicity and manifestation of sexuality.
The Art of Looking presents a single but indispensable thread in the great tapestry of the art world –one viciously repressed and nearly erased for far too long, but one whose moment is, however belatedly, finally arriving.
Available for purchase here.
Facebook
Tweet