PERSONA - Edited by Melissa Gordon and Marina Vishmidt - Magazine Launch
5:00 - 7:00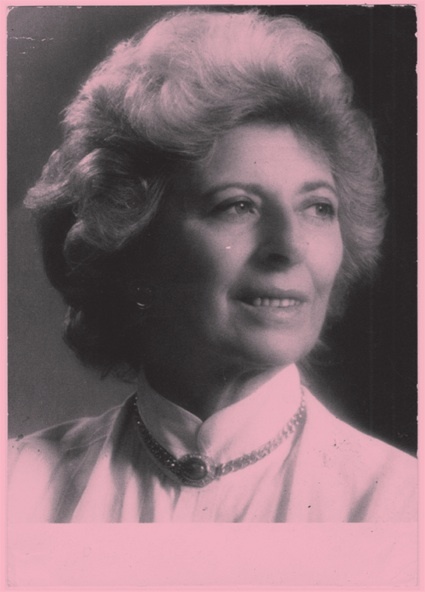 Join us for the launch of PERSONA, the second in a series of artist-led magazines exploring the condition of female contemporary art practitioners. Co-edited by Melissa Gordon and Marina Vishmidt, PERSONA responds to questions that arose during four meetings of female artists entitled "A conversation to know if there is a conversation to be had" held in New York, Amsterdam, Berlin and London in 2010-11.
The first journal, LABOUR, addressed the question of women's work, and used the lens of the feminist critique of unpaid labour to look at the contemporary condition of the artist as precarious worker. PERSONA looks at the condition of self-presentation for the contemporary artist, and in an expansive manner encompasses discussions on refusal, interiority, friendship, candor, and embarrassment.   Co-editor Melissa Gordon will present on the magazine, bringing to life the strands and stories throughout with several readings on the various themes of the publication.
PERSONA INCLUDES: - A new tale in the exploits of Gina Ashcraft   - Personal Press: An Initial Report on the Hogarth Press by Isla Leaver-Yap    - In Friendship: A discussion about the radical potential of friendship between Celine Condorelli and Avery Gordon    - Letter to Marisa Merz by Jen Liu  - The Desire to Desire is Also a Desire, an interview between Josephine Pryde and Sabeth Buchmann - Three short stories by Audrey Reynolds - Eau de Cologne - Rita McBride - Embarrassment and Frau Mit Veil Zeit: two pieces by Eva Kenny -Alison J Carr interviews Chris Kraus -Karolin Meunier on Someone Else -Marie Lund -Drop Outs: Slackers, sociopaths and social workers, a conversation between Marina Vishmidt and Melissa Gordon  -Nadia Hebson on Winifred Knights -Daria Martin: Three Embarrassing Things -A Motivated History by Sue Tate -An excerpt of The Tyrranny of Structurelessness by Jo Freeman -And a memorial to Shulamith Firestone by Elisabeth Subrin
Material Evidence (2014), published by Sternberg Press and Spike Island, will also be launched at the event.
Material Evidence expands on Gordon's exhibition of the same name at Spike Island in 2013. The monograph includes a reprint of the early modernist play Collision by Mina Loy, a source that contextualizes Gordon's concern with spatial arrangements and pictorial staging. An essay by Marina Vishmidt reflects on the legacies of modernism and the particular politics of abstraction found within Gordon's practice, and the conversation between Spike Island's curator Marie-Anne McQuay and Gordon investigates how each new body of Gordon's work in Material Evidence stages a reconfiguration of histories, surfaces, and iconographies.
Melissa Gordon Melissa Gordon (1981) is an American artist based in London. She was the winner of the ABN AMRO Kunstprijs 2007 and the Royal Prize for Painting in the Netherlands in 2005, and studied at Rhode Island School of Design, Cooper Union in New York and De Ateliers in Amsterdam.
Recent exhibitions include During the Exhibition the studio will be close, Wiels Center for Contemporary Art, Brussels (2014), Material Evidence, Spike Island, Bristol (2013), HERstories, Bonner Kunstverein (2013), and Structures for Viewing at Marianne Boesky Gallery, NY (2012), . Gordon co-edits LABOUR and PERSONA, a new independent publication on art and work with a feminist perspective with Marina Vishmidt. She is represented by Marianne Boesky Gallery, New York, Galerie Juliette Jongma, Amsterdam, Cosar HMT, Dusseldorf.
Melissa Gordon: Mimetic Pleasures opens at Marianne Boesky Gallery, at their 20 Clinton Street Location on October 10.
Facebook
Tweet