I Looked & Looked by Magali Duzant
Reading and signing for a new hardcover edition
6-8PM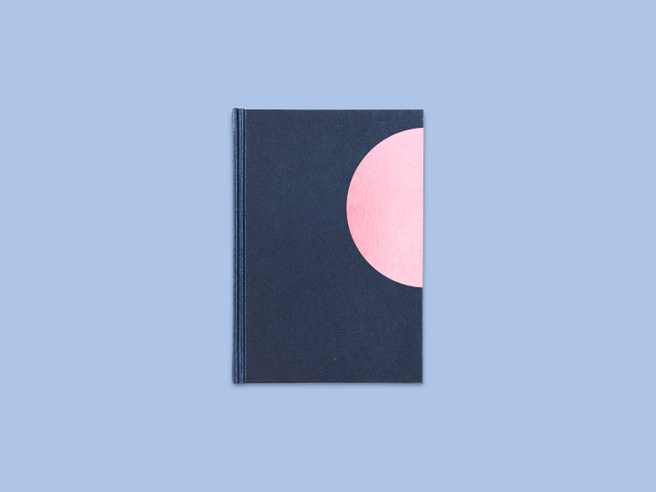 Conveyor Editions releases a new special hardcover edition of I Looked & Looked, by Magali Duzant. Join us Thursday, September 28, from 6 to 8 pm. at Printed Matter in Chelsea for a reading and book signing to celebrate the 100th anniversary of the lunar-themed love letters that inspired the project.
I Looked & Looked is an artists' book inspired by a pair of love letters between Alfred Stieglitz and Georgia O'Keeffe wherein they unknowingly described the moon to each other on the same night. On September 25, 1923, Stieglitz wrote to O'Keeffe detailing a full white moon over Lake George, New York. On the same night, she penned a description of a pink moon, as witnessed from the shore of York Beach, Maine.
Inspired by the synchronicity of this romantic exchange, artist and writer Magali Duzant called upon twenty creatives to describe the full moon, in anonymity, on the same night. The date was October 29, 2012, which brought the unexpected force of Hurricane Sandy and led to wildly varying accounts of a single sky. Dispatching from vantage points across the country and beyond, some describe a glowing orb or kaleidoscopic halo, while others in New York saw no moon at all. I Looked & Looked weaves these unique, yet collective, experiences together with Duzant's own images in a lyrical reflection on interconnectedness and our relationship to the night sky.
The special hardcover edition of I Looked & Looked was published for the occasion of the 100th anniversary of the love letters exchanged between Georgia O'Keeffe and Alfred Stieglitz on September 25, 1923. This new edition contains several additional images, including Pink Moon over Water, by Georgia O'Keeffe, and photographs from the archives of Alfred Stieglitz, John William Draper, and Draper's son, Henry Draper. The hardcover format features an iridescent midnight-blue cover foil-stamped with a pink moon and a white moon, while the inside is printed on luminescent white paper and includes a turquoise ribbon to mark your favorite passages.
—
Magali Duzant is an interdisciplinary artist who works with photography, writing, and artist books. Her work is included in exhibitions and collections internationally, including at the Queens Museum (New York), Galerie UQO (Montreal, Canada), and the Centre for Contemporary Photography (Melbourne, Australia) Duzant has published numerous artist books with Conveyor Editions, including I Looked & Looked, Light Blue Desire: A Manual for the Color Blue, The Moon & Stars Can Be Yours: Notes on Subway Psychics, and Pink Dogwood. Her recent solo show A Tree, A Garden, at Antenna in New Orleans, was accompanied by a new book, The Dry Garden, and included images from the forthcoming A Tree Grows in Queens (Conveyor Editions).
Conveyor Editions is an independent publisher of artist books and printed ephemera at the intersection of photography, science, and natural history, with an occasional foray into the mysterious and metaphysical. We print and bind all our projects in-house at Conveyor Studio.
Facebook
Tweet