Be My Nest
Signing and Panel Discussion
6-8 PM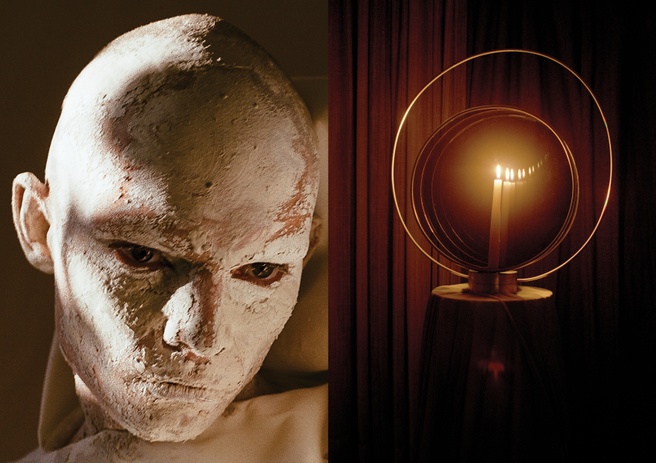 Printed Matter invites you to celebrate the US launch of Be My Nest, a publication by photographer and director Jo Fetto (b. Naples, Italy; based in London / Paris).
This launch event will include a book signing and panel discussion, with Jo being joined by Matthew Leifheit, and Will Ballantyne-Reid to consider queer world-building beyond borders, intergenerationality, notions of 'home', and new approaches to photography as a means to (re)construct identities.
Jo Fetto (b. Naples, 1999) is a photographer and director, based between London and Paris. Their distinctive and anarchic spirit has led to widespread recognition of both their personal work, and their editorial and commercial projects. In 2020, they graduated in BA Fashion Photography at London College of Fashion (LCF). Soon after, they released their first book 'Be My Nest' — a work of three years spread across time zones, exploring the relationship between the subconscious and home. Their images and films draw on themes related to identity, gender and body politics. Most recently, this has included campaigns and commissions for Vivienne Westwood, Vogue Italia, and Nowness.
Will Ballantyne-Reid is a writer and curator based in London, currently completing a LAHP-funded PhD at UCL on Derek Jarman and queer archives. He is a regular contributor to i-D, and has previously worked with Cromwell Place, Christie's, House of Voltaire, Paris Ass Book Fair, Block336, the Royal Academy of Arts, and SHOWstudio.
Matthew Leifheit is an American photographer, magazine editor, and professor. A graduate of Rhode Island School of Design and the Yale School of Art, Leifheit is Editor-in-Chief of MATTE Magazine, the journal of emerging photography he has edited and published since 2010. Leifheit was formerly photo director of VICE Magazine, and his photographs have appeared in publications such as The New York Times, The New Yorker, Aperture, TIME, and Artforum. Leifheit's photographic work has been exhibited internationally and is held in public collections. He is currently on faculty at Pratt Institute and Yale.
Facebook
Tweet