Lea Bertucci's Carillon and Twistycat's Controlled Burn
Launch and Peformances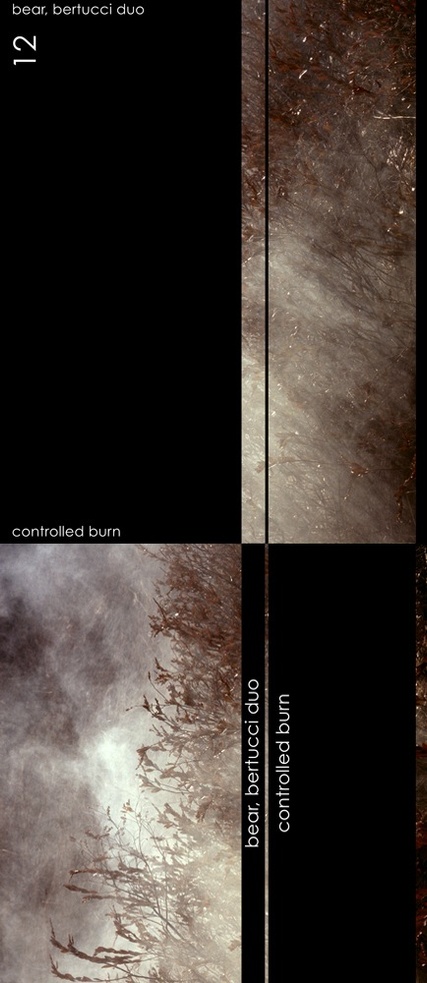 Printed Matter is pleased to launch two new releases including a solo cassette from Lea Bertucci and a CD from TwistyCat, a collaborative project between Bertucci and Ed Bear. Join us for a reception and live instore performance on Saurday, May 19th, 5-7 PM.
"Carillon" marks the solo debut of interdisciplinary artist Lea Bertucci. Two longform pieces for ¼ inch tape collage and electroacoustic Bass Clarinet inhabit this C30 from Obsolete Units. Concrete sounds are recorded onto tape and collaged together to create dense, slowly shuddering masses of sound. The cassette retails for $7 and is available "here":catalog/31106.
"Controlled Burn", the latest album from Ed Bear and Lea Bertucci, (aka Twistycat), on Chicago's Peira Records marks a sonic and formal departure from previous recordings. Simultaneously minimal and lush, structured improvisations are ornamented with vibraphone and AM radio textures. Bertucci and Bear use electroacoustic/extended techniques on Bass Clarinet and Baritone Saxophone to explore microtonal harmony, creating a slowly shifting sonic space that reverberates with a mournful transcendence. The CD retails for $10 and is available "here":catalog/31107.
Lea Bertucci is an interdisciplinary artist who works with Photography, Sound, Video and Installation. She received her BA in Photography from Bard College in 2007, the same year she was awarded a fellowship from the Tierney Foundation. The emphasis of her work lies in exciting the liminal areas of perception. She uses tactics such as slide projection, stop motion video and lo-fi filtering of sound to engage with these ideas. In 2009 she was awarded a residency from Smack Mellon and a Young Composer's Commission from Roulette. She has performed solo and collaborative works at venues such as Roulette, Issue Project Room, The Kitchen, Anthology Film Archives, St. Marks Ontological-Hysteric Theater, free103point9, Galapagos Artspace, The Queens Museum of Art and the High Zero Festival.
Twistycat is the electroacoustic bass woodwinds brainchild of Ed Bear and Lea Bertucci. The Bass Clarinet and Baritone Saxophone are acoustically related to each individual venue through feedback. The creation of an immediate awareness of space aims to break the antiquated barriers between performance and audience, and realize the innate potential of sound as energy and information. TwistyCat's compositions explore themes such as electronic abstraction of acoustic timbre, the bleed between the senses of sight and hearing, post-industrial dissonances, and radio as a vehicle for displacing sound. TwistyCat has performed at many venues and events in the Northeast, including the Darmstadt Festival at Issue Project Room, Mono No Aware at Galapagos Artspace, The New York Underground Film Festival at Anthology Film Archives, Roulette Intermedium at Location One, free103point9, and the Ontological-Hysteric Theater at St. Mark's Church. TwistyCat was the 2009 recipient of Roulette Intermedium's Emerging Composers' Commission.
Facebook
Tweet