---
BOOK OF LOVE release: Miss Melancholy
6-8 PM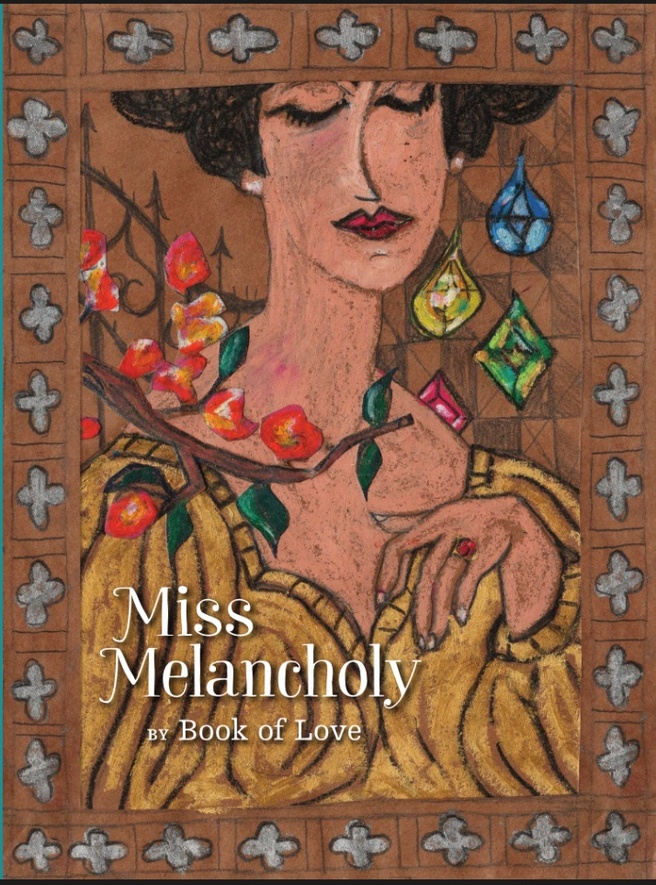 Join first wave electronic group Book of Love for a signing event to release Miss Melancholy, an illustrated book based on the song by the same name from their 1991 album Candy Carol. " Miss Melancholy" tells the bittersweet tale of a woman unable to appreciate a world beyond her reach.
The event will feature all four original bands members on hand to meet and sign books, as well as the screening of "Miss Melancholy" video directed by Ronaldo Aguiar. Exclusive merchandise also available.
Book of Love has created this book to help raise awareness about clinical depression — They hope that those who suffer from depression will feel less alone and seek the help they need.
ABOUT BOOK OF LOVE Book of Love are currently on tour supporting their Rhino Records album BOOK OF LOVE, The SIRE YEARS (1985-1993) released in January 2018. "The Sire Years" Tour has visited over 35 cities across the U.S., Mexico, and Canada. The tour continues through 2019.
One of the first wave electronic groups, Book of Love emerged out of the New York City scene in the mid-80s and was signed by the legendary Seymour Stein to Sire Records. Book of Love, art-students-turned musicians, Susan Ottaviano, Ted Ottaviano, Jade Lee and Lauren Roselli released four studio albums and had a steady string of influential club hits, including the classics "Boy", "I Touch Roses", the ebullient "You Make Me Feel So Good" and "Pretty Boys and Pretty Girls/Tubular Bells" which crossed over on the Billboard Hot 100. The band's music was featured in the classic films: Planes, Trains and Automobiles, Silence of the Lambs and American Psycho.
ABOUT SUSAN OTTAVIANO A graduate of the Philadelphia College of Art, Susan studied painting and illustration. She is part of a long tradition of art students turned musicians, and throughout her music career she has continued to create her visual art. Susan's paintings have been shown in solo and group shows in such NYC galleries as: The Thread Waxing Space, Archetype Gallery and Milk Studios. Susan is currently completing a new series of paintings as well as illustrating a new book.
Facebook
Tweet