Sidewalk Series with Honza Zamojski / Morava Publishing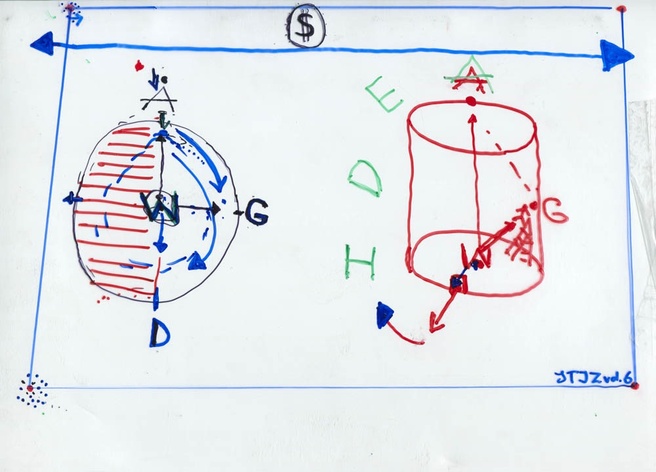 We're hosting a lecture and launch on Saturday, August 25th, by Honza Zamojski, the artist and editor, publisher of Morava Publishing House. Between 3-6 PM Honza will set up shop in front of Printed Matter as part of our ongoing "Sidewalk Series" to sell books and discuss the press.
At 6 PM, sun-weary, Honza will present a lecture "How to Publish an Art Book," part of a series of talks he's given under the header of "How it's made." The event will also serve a launch for two new publications from Morava Books, including "Vis-a-vis en face (J'ai quinze ans)", by Zamojski, and "The Hunter in the Armchair", by Ilja Karilampi.
"How to Publish an Art Book" will address various considerations in independent publishing, sharing Honza's own experience in getting 14 books to print. With an old-school overhead projector he'll diagram the different phases–idea, printing, distribution–required to realize a book to full effect, and also, of course, to find readers for it. Q&A to follow.
Vis-a-vis en face (J'ai quinze ans) ~ Honza Zamojski
Vis-à-vis en face (J'ai quinze ans) is the 12th publication of Morava publishing house. The portraits collected in the book (earlier outlined with his finger on the screen of a smartphone) are a free interpretation of the works in the collection of the ING Polish Art Foundation. In 2010, Zamojski's drawing was added to the Foundation collection and catalogued as piece 0108. The monotype on the cover of a detective fiction story (Patricia Highsmith "Strangers on a train") is a mask applied with printing ink to woman's face. Two years later, while working on Vis-à-vis en face, Zamojski created more than 60 portraits defined by page number, drawing number and the collection's catalogue number. He developed a closed and newly structured catalogue of the Foundation collection. At first glance the book may look like a travesty of other artists' accomplishments. It can also be associated with a child's play, which persistently, with surprising consequence, keeps scribbling on a smartphone screen. By applying simple esthetics, Zamojski refers to the idea of a direct and raw view. Vis-à-vis. However, on the cover of the book we see a grid, a steady structure. A number of clues lead the reader's gaze to perceive portraits scribbled en face.
The Hunter in the Armchair ~ Ilja Karilampi.
The Hunter in the Armchair takes the form of a blog-cum-diary recorded by Swedish artist Ilja Karilampi (*1983, Göteborg) over a five-month residency in New York City. The novel comes together as a sort of mixtape - a series of uncensored events, outrageous adventures and blessings, where reality becomes the most zany sort of fiction. These are the firsthand experiences of Karilampi himself, set to a slick soundtrack of club bangers and house party anthems.
A foreigner's broken Euro-English lingo captures this window in time from a distinctive P.O.V. Ilja Karilampi's work is a visual portrait of blog-entries that dive into the intoxicating pool of celebrity culture and VIP lifestyles, with a dash of the ghetto fabulous. Written up in his own mixed-up jargon, it is a hopeless quest for male cultural identity by a man lucky enough to get laid once in a while, but not so lucky to get a job. Leaving home to head out on the hunt for visions and experiences, it seems contemporary man is never satisfied. Art, sex, drugs, food or simply a walk around the block: all stimulants and pacifiers for the young, irresponsible and free. The point of it all lies somewhere between psychology, quantum physics and esoteric philosophy, while synchronicity can be used to describe the random, poetic circumstances that make up the scope of the everyday allure of New York City.
Special thanks to the Adam Mickeiwicz Institute, Poland, for its support of this lecture.
Facebook
Tweet