The Domestic Plane: New Perspectives on Tabletop Art Objects — Book Launch
6-8 PM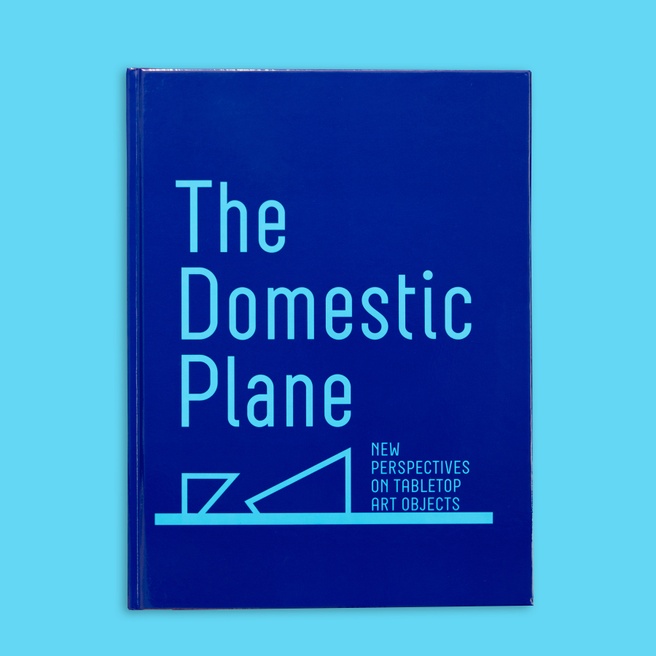 Join us in celebrating the launch of The Domestic Plane: New Perspectives on Tabletop Art Objects, a 280-page hardcover book published on the occasion of the current exhibition by the same title on view at The Aldrich Contemporary Art Museum. The book was co-published with Gregory R. Miller & Co.
Join the event on Facebook here
The Domestic Plane: New Perspectives on Tabletop Art Objects is a meta-group exhibition in five chapters—organized by five curators, including more than seventy artists—that features tabletop art objects from the twentieth and twenty-first centuries. The experience could be likened to theatre, as viewers encounter objects that interact with each other, their audience, their setting, forging relationships to be examined and meanings to be discovered in their adventurous methods of display.
The book features a specially commissioned visual essay, My Things, by Richard McGuire that depicts the complex interrelationship of a cast of small objects encountered by McGuire in a single day presented in sequential grids of small line drawings.
Contributors to the publication include David Adamo, Elizabeth Essner, Dakin Hart, Richard Klein, Richard McGuire, and Amy Smith-Stewart.
The exhibition and book feature work by: David Adamo, Yuji Agematsu, Alma Allen, Sam Anderson, Janine Antoni, Robert Arneson, Aldo Bakker, Jonathan Baldock, Mary Bauermeister, Genesis Belanger, Brian Belott, Paul Bowen, Daniel Bozhkov, Eugene Von Bruenchenhein, Kathy Butterly, James Lee Byars, Pia Camil, Anthony Caro, David Clarke, Jennifer Paige Cohen, Jeff Davis, Melvin Edwards, Iris Eichenberg, Laura Fischer, Rainer Ganahl, Liz Glynn, Ben Gocker, David Hammons, K8 Hardy, Christian Holstad, Matt Hoyt, Jessica Jackson Hutchins, Jamie Isenstein, Lisa Kirk, Tetsumi Kudo, Thomas Lanigan- Schmidt, Jennifer Lee, Lynn Hershman Leeson, Hanna Liden, Pam Lins, Nicolas Lobo, Alice Mackler, Joanna Malinowska, Tony Matelli, Richard McGuire, Shari Mendelson, Jonathan Muecke, Ron Nagle, Ruby Neri, Tucker Nichols, Sheila Pepe, Mai-Thu Perret, Sarah Peters, Michael Portnoy, Jessi Reaves, Michael Rees, Vanessa Safavi, Lucas Samaras, Aki Sasamoto, Sally Saul, Katy Schimert, Michelle Segre, Kay Sekimachi, Arlene Shechet, Rudy Shepherd, Bruce M. Sherman, Diane Simpson, Luke Stettner, Bob Stocksdale, Alina Szapocznikow, Christopher Taylor, Francis Upritchard, Venske & Spänle, Marianne Vitale, Nari Ward, Leslie Wayne, Hannah Wilke, Anne Wilson, Thaddeus Wolfe, Rosha Yaghmai, and Shinya Yamamura.
Facebook
Tweet