Art and Alps: Bold Climbers with Jelena Martinovic
6-8PM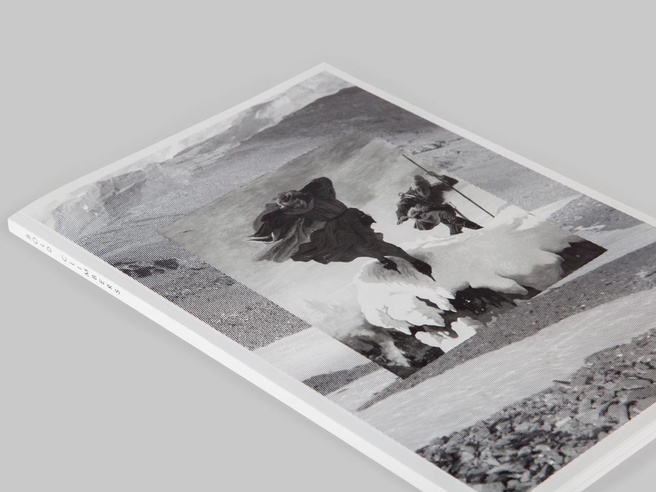 Please join us for a discussion with London-based writer, scholar and educator Jelena Martinovic. Following the publication of her artists' book Bold Climbers, published by Cordyceps Press in 2016, Martinovic will give a presentation titled 'Art and Alps'. The talk will look at examples of paintings from the 19th century to reflect on how notions of the sublime turned into embodied experiences, while placing her publishing project in relation to historical materials. A discussion with James Delbourgo, Professor of History at Rutgers University, will follow.
Join on Facebook here
Bold Climbers is a study of collective experiences at high altitudes. Climbers both today and in the past have perceived the mountain as a theatre of aesthetic exploration and scientific experimentation. In this richly illustrated, generously sized book the paths of artists and writers meet and cross as, following the trails of mythology, medical geography, narrative and cinema, they turn mountain landscapes into a modernist painting. Whether the expedition itself was famous or obscure, the ascent to high altitudes was a crucial factor in the theory of art historian Aloïs Riegl, the adventures of Aleister Crowley, the neo-baroque style of Daniel Schmid's films, or Henri Clermond Lombard's hypothesis on phthisic immunity. Four original texts written by Vincent Barras (poet and historian of medicine), Maxime Guitton (music and art curator), Jelena Martinovic (artist and historian of science) and Merel van Tilburg (art historian) reflect on the interest and inspiration found in alpinism from the 19th century to the present.
Jelena Martinovic is Research Fellow at UCL Institute of Advanced Studies/Health Humanities Centre London. Prior that that, she has been Post-Doctoral Research Fellow at Harvard University, Department of the History of Science (2016-2017) and Senior Researcher at HEAD-Geneva (project 'mind control'). Her work has been funded by the Swiss National Science Foundation, Société académique vaudoise, UNIL-CHUV, HEAD-Geneva, Ville de Lausanne, Ville de Genève, and Pro Helvetia. She has taught at HEAD-Geneva, University of Lausanne, and University of Art and Industrial Design Linz; and was a participant in SOMA Summer, Mexico City, and Bibliothèque Kandinsky Summer University, Centre Georges Pompidou Paris. Over the past years, she has organised conferences and curated exhibitions at the intersection of art and science. Most recently, she has organised a scientific exchange on the material history of psychotropic substances (Institute for the History of Medicine University Berne, together with Dr. Beat Bächi). Her area of specialism is the sciences of the mind in the 19th and 20th century. Jelena's first book, on the history of death and psychiatry, has been published in French by MetisPresses in Geneva (2017). Jelena's second book project, funded by the Gerda Henkel Foundation, deals with the history of mescaline experiments in the twentieth century. She has edited and published Bold Climbers as a result of her teaching at Work.Master Contemporary Artistic Practices, HEAD-Geneva.
James Delbourgo is Professor of History at Rutgers University. His work draws on science studies, imperial history and museum studies to understand the relation between knowledge, power and material culture. Born in the UK, he studied at the University of East Anglia, Cambridge and Columbia (PhD, 2003); formerly taught at McGill University in Montreal where he directed the program in History and Philosophy of Science; and was Visiting Professor of History of Science at Harvard in 2016. His scholarly work includes many articles and reviews on science, empire and the Enlightenment, as well as his book A Most Amazing Scene of Wonders: Electricity and Enlightenment in Early America (2006). He has also written about the history of collecting for The Atlantic, Cabinet Magazine, the LA Review of Books and Apollo Magazine. His most recent book Collecting the World: Hans Sloane and the Origins of the British Museum, published by Penguin UK and Harvard (2017), won the Louis Gottschalk Prize from the American Society for Eighteenth Century Studies; was shortlisted for the Longman-History Today Prize and the Kenshur Prize at Indiana University; and named book of the week by several UK newspapers. Among current projects, he is working on a history of collectors entitled Who is the Collector?; and a global history of science entitled The Knowing World.
Facebook
Tweet