Ziggurat: General Idea 1968-1994 - Launch and Discussion with AA Bronson
4PM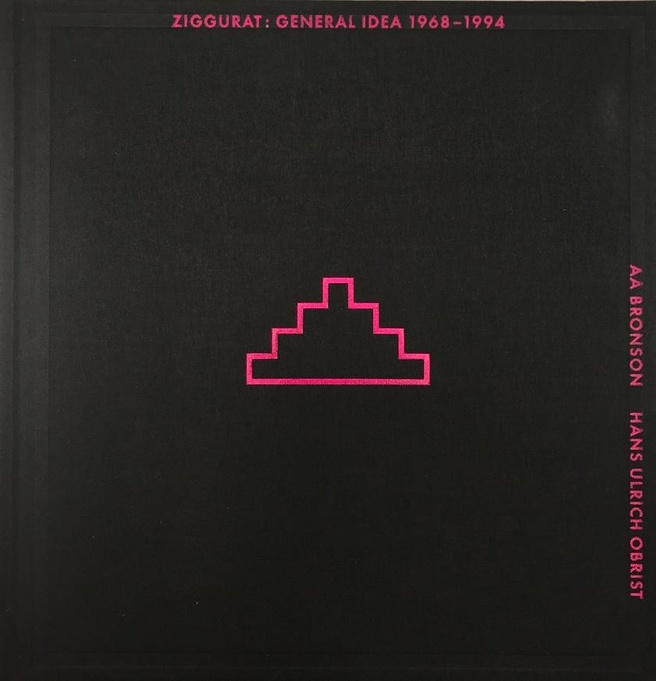 Please join us for a signing and discussion with artist AA Bronson, on occasion of the recently released Ziggurat: General Idea 1968-1994. Bronson will be joined in conversation by art historian and critic Alex Kitnick. Reception to follow.
Published by Mitchell Innes & Nash to coincide with the exhibition Ziggurat (November, 2017 - January, 2018), this monograph catalogue contributes to the long lineage of artists' books in the artist collective's oeuvre. The book serves to illustrate the pervasion of the signature ziggurat form in their body of work. AA Bronson, the last living member of General Idea, was instrumental in creating this book, whose design in based on Katsura: Tradition and Creation in Japanese Architecture, an influential publication from his childhood.
Aiding their semi-fictional "1984 Miss General Idea Pageant," the ziggurat was a representation of progress, power, and success, repeated, coupled, and combined to express control through a basic form. The book consists of paintings that are fully illustrated in color alongside images of drawings, installation, sculptures, and other works that incorporate the ziggurat form, and is accompanied by a foreword written by Bronson and an interview with Hans Ulrich Obrist.
Formed in Toronto in 1969 by AA Bronson, Felix Partz and Jorge Zontal, General Idea is internationally recognized for work that tackled such subjects as the myth of the artist, the role of mass media, the relationship between the body and identity, issues of gender and sexual representation, and famously HIV/AIDS activism at a time when talking about the disease was taboo. The members of General Idea were key figures in the 1970's-80's conceptual art scenes and, with equal parts humor and criticality, created work across a variety of media and platforms. In performances, editions, videos, publications such as their seminal FILE Megazine, sculptures, paintings and installations, the group often occupied unconventional forms of presentation such as beauty pageants, picture magazines, television talk shows, pop-up shops, and various advertising formats.
Alex Kitnick, The Brant Foundation Fellow in Contemporary Arts, is an art historian and critic based in New York. He received his Ph.D. from the Department of Art & Archaeology at Princeton University in 2010 and was a postdoctoral fellow at the Getty Research Institute in Los Angeles from 2011 to 2012. An editor of numerous volumes, including a collection of John McHale's writings, The Expendable Reader: Articles on Art, Architecture, Design, and Media, 1951–1979, and October 136 on New Brutalism, he is also a frequent contributor to publications including Artforum, May, October, and Texte zur Kunst.
Facebook
Tweet