Felicia Atkinson & Julien Bismuth in conversation
6-8PM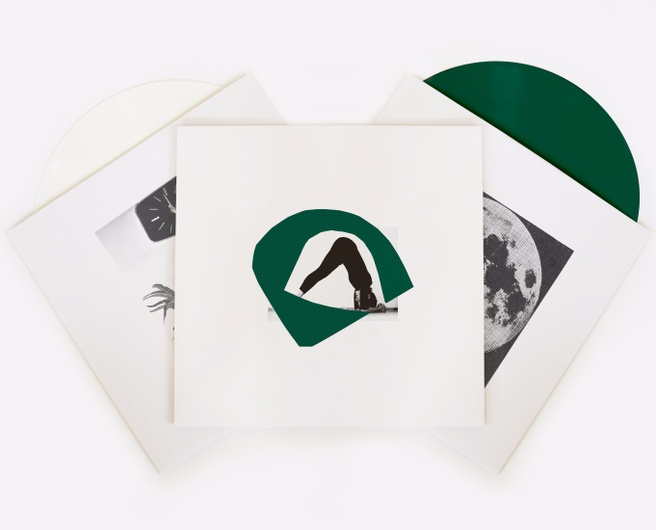 Artist, musician and Shelter Press co-publisher Felicia Atkinson will be joined in conversation by Julien Bismuth for a discussion on improvisation in their individual practices, as well as how publications can serve as a trigger for possible performances.
The two artists will also address their involvement in a series of exhibitions at La Criee Centre d 'Art in Rennes. The cycle, While I was also Listening, conjures historical figures such as David and Eleanor Antin, Jean Dupuy, Delia Derbyshire, Daphne Oram in dialogue with contemporary artists such as Shimabuku, David Horvitz and Simon Starling, but also includes the artists own work.
Join on Facebook here. A selection of books and prints from Shelter Press will be made available at the event
Felicia Atkinson Félicia Atkinson is a French artist, musician and the co-publisher of Shelter Press with Bartolomé Sanson. Her practice include artist's books, installation, poetry, sculpture, drawings, sound and performance and deals with topics of improvisation, listening, concrete music, landscape observation, abstraction … She recently released on Shelter Press her latest Album Hand in Hand and the books Audio Book and Ambient Park (co published with Perimeter Books). She is playing at Ambient Church in Brooklyn on Nov 10th and is currently an artist in residence at CAC La Galery Noisy le Sec near Paris and La Criée Centre d'Art in Rennes and has played recently at Presences Electronique Festival in Paris, Brdcst Festival in Brussels and Supersound Festival in Melbourne .
Julien Bismuth (born 1973 in Paris) works and lives in New York. Solo exhibitions include shows at the Solomon R. Guggenheim Museum, New York, NY; Lira Gallery, Rome, Italy; La Ferme Du Buisson, Marne-la-Vallée, France; the Gesellschaft für aktuelle Kunst Bremen, Germany; Emanuel Layr Galerie, Vienna, Austria; The Box, Los Angeles, CA; Crac Alsace, Altkirch, France; Bloomberg Space, London, England; Parisa Kind Galerie, Frankfurt, Germany and Galerie Georges-Philippe & Nathalie Vallois, Paris, France. Bismuth took part in numerous group shows, for example at the Palais de Tokyo, Paris, France; La Nuit Blanche, Paris, France; Musée du Jeu de Paume, Paris, France; Kunsthalle Wien, Vienna, Austria; ICA Philadelphia; 12e Prix Fondation d'entreprise Ricard, Paris, France; Schirn Kunsthalle, Frankfurt, Germany; Villa Arson, Nice, France; Musée du Jeu de Paume, Paris, France; Orange County Museum, Newport Beach, CA. His performances (often in collaboration) could be seen at such places as MUSAC, Leon, Spain; Tate Modern London, England; and Parasol Unit, London, England. In addition, Bismuth founded the publishing house Devonian Press with Jean-Pascal Flavien in 2005.
Facebook
Tweet