Everything Sings: Maps for a Narrative Atlas
A Talk by Dennis Wood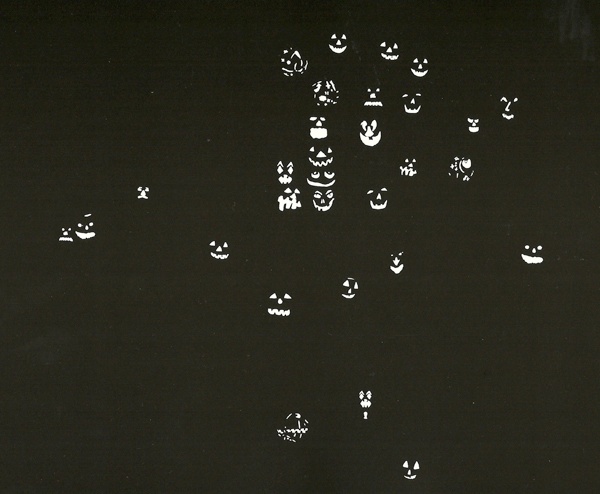 Denis Wood has created an atlas unlike any other. Surveying Boylan Heights, his small neighborhood in North Carolina, he subverts the traditional notions of mapmaking to discover new ways of seeing both this place in particular and the nature of place itself. Each map attunes the eye to the invisible, the overlooked, and the seemingly insignificant. From radio waves permeating the air to the location of Halloween pumpkins on porches, Wood searches for the revelatory details in what has never been mapped or may not even be mappable. In his pursuit of a poetics of cartography, the experience of place is primary, useless knowledge is exalted, and representation strives toward resonance. Our perception of maps and how to read them changes as we regard their beauty, marvel at their poetry, and begin to see the neighborhoods we live in anew. Everything Sings weaves a multi-layered story about one neighborhood as well as about the endeavor of truly knowing the places which we call home.
Featuring an introduction by Ira Glass, the book is unlike anything I've ever seen, a series of maps of Wood's North Carolina neighborhood, in which the community is represented by a variety of factors: streetlights, mail carrier routes, jack-o'-lanterns, fallen autumn leaves. The result is a volume that is beautiful and informative that encourages us to see the world in different ways. —David Ulin, Los Angeles Times
DENIS WOOD is a geographer, an independent scholar, and the author of several books on maps, their power and subjectivity, including the popular and highly influential The Power of Maps which originated as an exhibition Wood curated for the Cooper Hewitt National Museum of Design. The Power of Maps is now past its 10th printing, and the exhibition was remounted at the Smithsonian Museum. His most recent publications include The Natures of Maps (University of Chicago, 2009) co-authored with John Fels and Rethinking the Power of Maps (Guildford, 2010) with Fels and John Krygier. Selected maps from Everything Sings have been exhibited internationally such as at the Tang Teaching Museum at Skidmore College, as well as included in a variety of publications, including You Are Here: Personal Geographies and Other Maps of the Imagination by Katherine Harmon.
Facebook
Tweet