Richard Tyler & The Uranian Press - A Conversation
An informal discussion with Melissa Rachleff, Marcus Ratliff, Peter Schumann, Elka Schumann, Stephen Savoris & Lynn Polidoro
4:30PM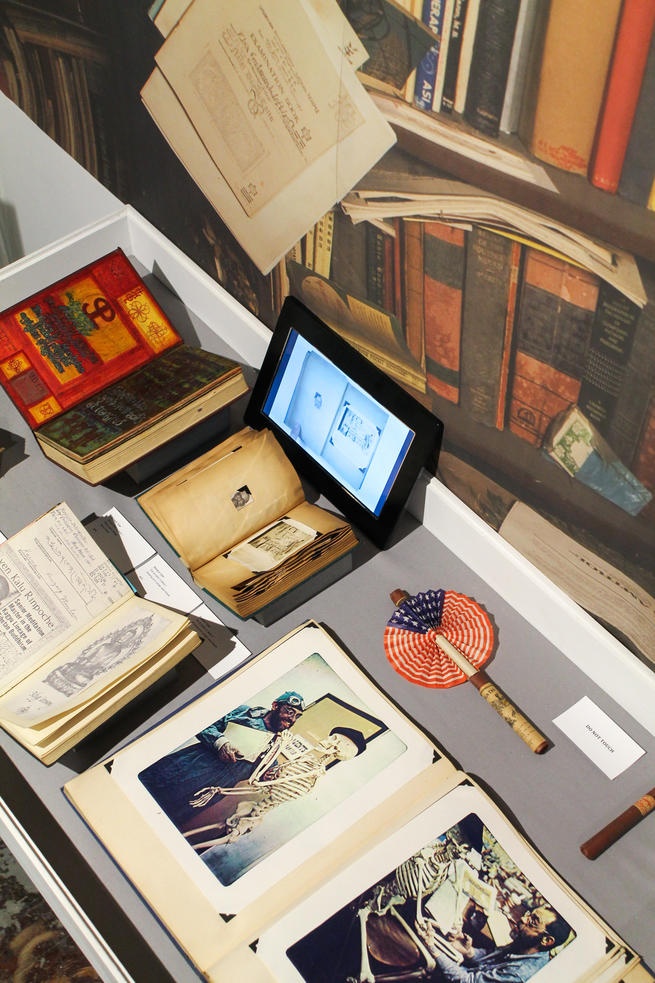 On occasion of Printed Matter's current exhibition The Schizophrenic Bomb: Richard Tyler and the Uranian Press (on view through April 16), join us for an event exploring the life and published work of R. O. Tyler. Through anecdotes and first-hand accounts, participants will trace Tyler's time in New York (and Nova Scotia) - his arrival to the LES in the late 50's, his early involvement with Judson Memorial Church, and his relationship to downtown arts culture of the late 70s and 80s.
Participants include Marcus Ratliff (founding member of Judson Gallery), Peter and Elka Schumann (Bread & Puppet Theater), Stephen Savoris and Lynn Polidoro (longstanding Phalanstery Members), with opening remarks by Melissa Rachleff (Curator of Inventing Downtown, Grey Art Gallery).
Read more about the exhibition [here]. Join the event on facebook here
3:30pm - Guided tour of The Schizophrenic Bomb, with Printed Matter Executive Director Max Schumann and Uranian Phalanstery Director Medi Matin.
4:30pm - Conversation
Wine reception to follow
Participant Bios
Melissa Rachleff Burtt Melissa Rachleff Burtt spent 8 years as a program officer at the New York State Council on the Arts from 1999-2007. Previously, Rachleff Burtt was associate curator at Exit Art and head of adult and community programs at the Brooklyn Museum. She has written on the subject of photography, art, and art management for a variety of publications. Ms. Rachleff Burtt received her B.S. degree in Art and Design from Drexel University, and is an alumna of the NYU/ICP MA Program at Art and Art Professions program. She is the curator for the current exhibit at the Grey Art Gallery, "Inventing Downtown: Artist Run Galleries 1952-1965" (on view until April 1).
Marcus Ratliff A native of Cincinnati, Marcus Ratliff moved to New York City in 1956 to attend Cooper Union. He befriended pop artists Jim Dine, Claes Oldenburg, Tom Wesselmann and Red Grooms. In 1959, while living at the Judson Student House on Washington Square, Ratliff started the Judson Gallery, where he organized some of the first exhibitions for artists like Oldenburg and Wesselmann. In the 1960s, he built a graphic design studio in the city that made books and catalogs for clients such as Leo Castello, The Museum of Modern Art, P.S. 1, Whitney Museum of Art, The Hudson River Museum, and more. His design practice has flourished since, and in 2008, he moved to Vermont and now makes art "without assignment."
Peter Schumann Peter Schumann (born 1934) is the founder and director of the Bread & Puppet Theater. Born in Silesia, he was a sculptor and dancer in Germany before moving to the United States in 1961. In 1963 he founded Bread & Puppet in New York City, and in 1970 moved to the Northeast Kingdom of Vermont, eventually settling in Glover, Vermont where the company still performs. Schumann's best known work is the Domestic Resurrection Circus, performed annually by the Bread and Puppet Theater until 1998.
Elka Schumann Elka Schumann was born in Magnitogorsk in the Ural Mountains of the Soviet Union. In 1941, she and her family left the USSR to escape the Nazi invasion, relocating to the United States. Elka later studied Art History at Bryn Mawr College. In the late 1950s, she met and married Peter Schumann in Germany, and in 1963, the couple founded the Bread and Puppet Theater, a globally-recognized experimental and political puppet theater company, in New York City's Lower East Side. In 1970, Elka and Peter moved the theater to a former dairy farm in Vermont, where it continues today.
Stephen Savoris Stephen Savoris met Richard Tyler at the age of 20, is a long-standing member of the Uranian Plalanstery. He works as a furniture-maker and splits his time between Germantown, New York, and Nova Scotia with his wife Lynn Polidoro.
Lynn Polidoro Lynn Polidoro met Richard Tyler at the age of 17, is a long-standing member of the Uranian Plalanstery. She works as an English teacher and splits her time between Germantown, New York, and Nova Scotia with her husband Stephen Savoris.
Facebook
Tweet