Jill Freedman - New edition - Art Basel Miami Beach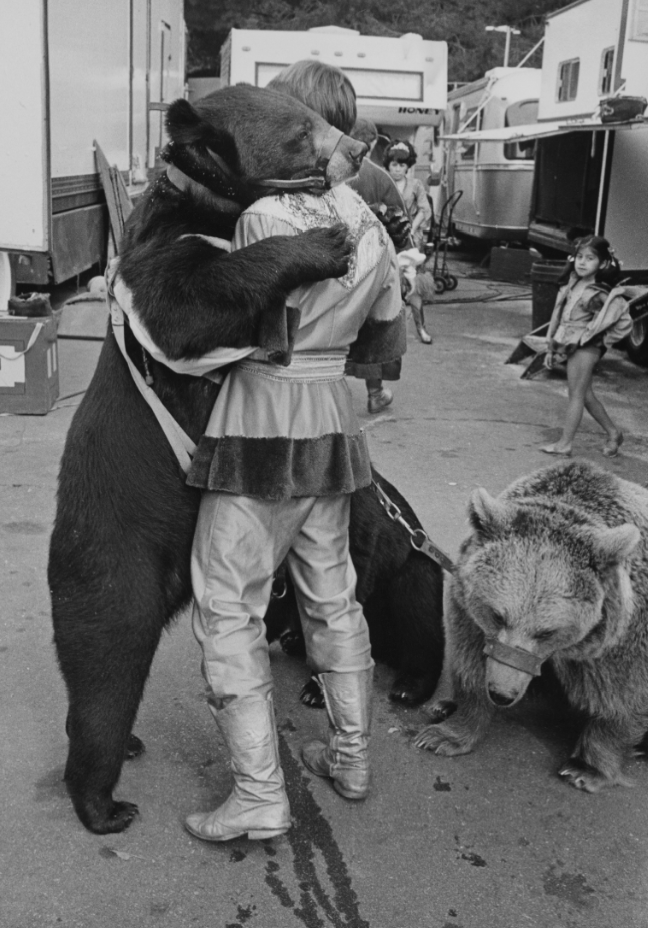 We're down at Art Basel Miami Beach this week, debuting a new fundraising print edition from photographer Jill Freedman. "Huggy Bear" (seen above) is a black & white giclee print on Hahnemuhle photo paper from Freedman's recent book Only Human - her first publication in 10 years.
A sharp-witted New Yorker, Freedman is best known for her work with the NYPD and NYFD where she authentically chronicled the life and work of New York's public servants. Her first publication Old News: Resurrection City took her to Washington in 1968 at the height of the civil rights movement.
Only Human follows this line, gathering a body of work that stretches four decades, examining the dynamic relationships between people. Co-published by 8-ball Zines and Printed Matter, the sold-out first edition of the book was released at the NY Art Book Fair this past fall. Freedman will be at the Printed Matter booth Saturday 3PM to sign copies of this new second printing.
In addition to the new print and book, we will also have a selection of out of print publications from Freedman surveying these different bodies of work, including Street Cops, Circus Days, Ireland Ever, A Time That Was: Irish, Jill's Dogs and Old News: Resurrection City.
Huggy Bear is produced in a signed and numbered edition of 20, and is printed by Supreme Digital (Brooklyn). The print retails for $200 and is available through the Printed Matter website here.
While in Miami, Jill Freedman will also be opening her show Long Stories Short at the Leica Store Miami (Wednesday, November 30th, 7:30-9:00PM) and will give two master talks at the Miami Street Photography Festival 2016 (Thursday, December 1st at 7:00PM and Saturday, December 3rd, 3:30-4:30PM).
LEICA STORE MIAMI Jill Freedman; Long Stories Short Gallery Opening & Artist Talk - Wednesday, November 30 7:30 - 9:00pm
MIAMI STREET PHOTOGRAPHY FESTIVAL 2016 HistoryMiami Museum
Thursday, December 1st 7:00pm MSPF MASTER TALK: JILL FREEDMAN "MADHATTAN", Freedman presents her images from New York from her upcoming book Madhattan.
Saturday, December 3rd 3:30 - 4:30pm "A CONVERSATION WITH AN AMERICAN ORIGINAL: JILL FREEDMAN"Nat Geo photographer, Maggie Steber, sits down with Jill Freedman and presents the many facets of this great American photographer.
Facebook
Tweet