Emerging Artists Publication Series - Winners Announced
October 20 - November 20, 2016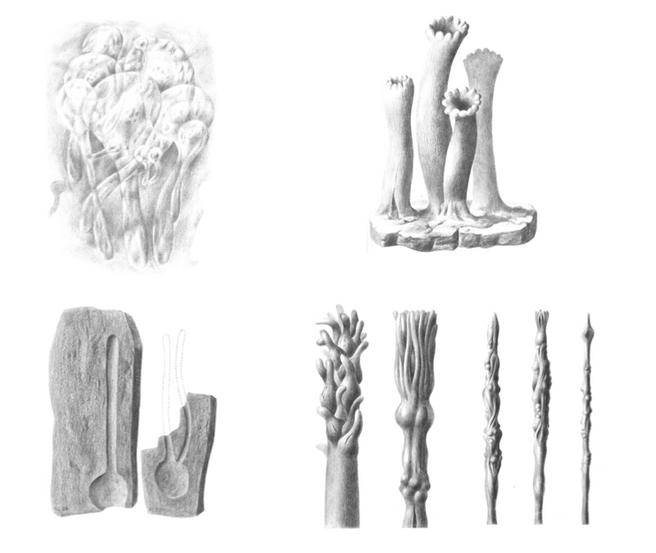 We're pleased to announce the winners of our Emerging Artists Publication Series.  The four selected artists will work with a designer and Printed Matter staff to realize their projects in 2017. Recipients are awarded a prize of $1,500.
In response to the call for submissions we received hundreds of applications, including many deserving projects.  Our sincere thanks to everyone who submitted!
Printed Matter, with guest jurors Sara Greenberger Rafferty and Brendan Dugan, selected the following projects:
Federico Pérez Villoro & Christopher Hamamoto - Futura (Reprint) Gerardo Madera - Name, Thing, Thing: A Primer in Parallel Typographies Isadora Reisner - Jaguar Group Philip Iosca - Exquisite Corps
The Emerging Artists Publication Series is generously supported by the Jerome Foundation and the Andy Warhol Foundation for the Visual Arts.
More on Selected Projects:
Gerardo Madera - Name, Thing, Thing: A Primer in Parallel Typographies
Gerardo Madera's Name, Thing, Thing: A Primer in Parallel Typographies will present an allohistorcial account of 15th century initial capitals and ornamentation by way of Rammellezee's Gothic Futurist treatise and Leo Lionni's Parallel Botany.
Gerardo Madera is a graphic designer living and working in New York City. He runs a small print shop called Common Satisfactory Standard and is Triple Canopy's production associate.
Federico Pérez Villoro & Christopher Hamamoto - Futura (Reprint)
This book is a reprinting of Futura, the seminal collection of concrete poems edited by Hansjörg Mayer, using a modified inkjet printer. Enhanced with a custom-made 3D printed mechanism (or machine prosthetic) that enables automatic manipulations to the printer's encoder strip, the book reflects on the elasticity of words within a printed page and explores the relationship between meaning and reproduction techniques.
Federico Pérez Villoro (b. Mexico, 1987) is a New York based artist and designer interested in the critical spaces of design and the sociopolitical implications of communication technologies. He is currently doing work that speculates on notions of identity and language in the post-human era.
Christopher Hamamoto (b. USA, 1984) is a designer, and educator. He is an assistant professor at California College of the Arts, and maintains an independent graphic design practice. He is interested in how automation and algorithms effect social relationships and aesthetics.
Isadora Reisner - Jaguar Group
JAGUAR GROUP is an ekphrastic collage of archival materials concerning the jaguar diorama at the American Museum of Natural History. It dances between the gazes of muralist James Perry Wilson, his young protégé, the contemporary museum visitor, and the two taxidermied animals. Biography meets art critique meets love letter meets museum guide meets….
Isadora Reisner (b. 1994) is a writer and artist. She collects and reorganizes data in alternative and sentimental ways.  
Philip Iosca - EXQUISITE CORPS
EXQUISITE CORPS is a book of improvised compositions from deconstructed gay porno magazines. These are not centerfolds. These are the other men. The filler. The forgettable ones ferocious fingers flicked through on the way to the feature. These are the men who never made it into the middle of the magazine. They're a lovesong to printed matter - a voyeuristic peek into porno and process.
Philip Iosca is an award-winning designer, visual artist and published poet. He has exhibited in California, New York, Oregon, Rhode Island, Washington, and internationally in Holland and Italy. Iosca graduated with honors from Rhode Island School of Design in 2004, with a major in Textiles.
Image above : Select illustrations from Leo Lionni's Parallel Botany. Support material from Gerardo Madera's Name, Thing, Thing: A Primer in Parallel Typographies
Facebook
Tweet