Breadwoman and Other Tales
6:00 - 8:00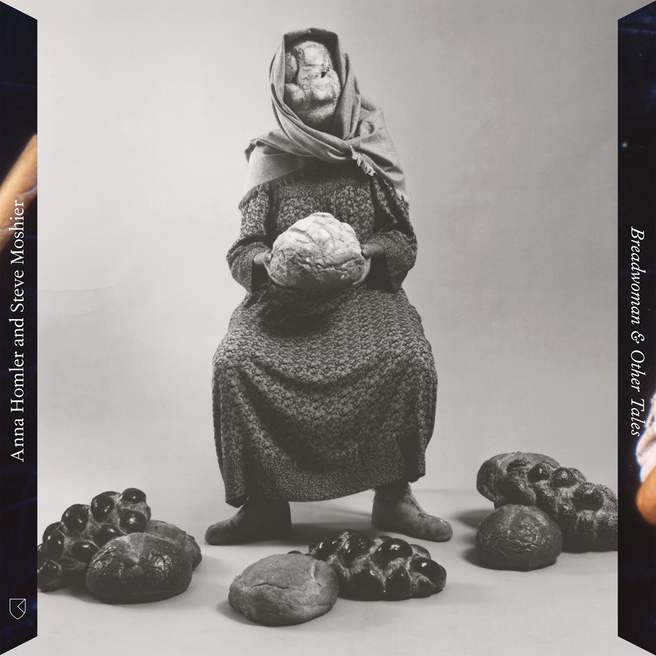 Visual artists and musicians Anna Homler ( Los Angeles) & Steven Warwick (Berlin) will be joined in conversation by writer DeForrest Brown, Jr about their respective practices and also how they came together to work on the Breadwoman project.
Breadwoman is a project borne of myth, mystery and shadow play in eighties Los Angeles. The character embodies US vocalist and performance artist Anna Homler's practice of divining speech, lyrical fragments, and melody for music, with the fluid synthetic excursions of Steven Warwick aka Heatsick as her modern-day accomplice.
Originally recorded in 1985, The album Breadwoman & Other Tales found Homler in musical dialogue with electro-acoustic composer and LA avant-garde contemporary Steve Moshier, on a set of otherworldly spirituals delivered in an invented language by Homler over Moshier's rich and strange production.
It's 1982, and Anna is driving an ocean blue classic Cadillac to meet renowned poet and playwright Deena Metzger in Topanga Canyon, Los Angeles. Passing a non-descript desert patch where tall wheat and mustard flowers grow, Anna opens her mouth and sings in a salient stream of rhythmic, melodic sound. Breadwoman is born, but not by immaculate conception. For Homler, performance art had become "a form big enough to contain everything happening", and as this performative freedom fed into the enchanted vocalese, the character of Breadwoman emerged.
Fwd to Pacific Palisades, westside LA in early 2015: Berlin-based UK artist/musician Steven Warwick heads to Villa Aurora – an esteemed space for 'international cultural encounter' and long-held outpost for German intellectual exiles such as Theodore Adorno and Bertold Brech – to undertake a four month residency, during which he immerses himself deep into LA's sprawling, multicultural cross-talk…including the storied history of performance art, renegade DIY punk, gallery culture, galvanized jazz, underground cassette-trading culture, drag extravaganzas and esoteric meaning-making mysticism from which Homler kneaded Breadwoman into being.
Earlier this year Breadwoman re-issued Breadwoman & Other Tales with RVNG Intl.
Homler and Warwick's Breadwoman performance project returns/premieres on June 11 as part of Pitchfork Northside Festival at St Vitus.
Join on Facebook here
www.annahomler.com Steven Warwick's most recent exhibition, at EXILE, Berlin
Facebook
Tweet