A A O UE by Keren Benbenisty Signing and launch
5:00 - 7:00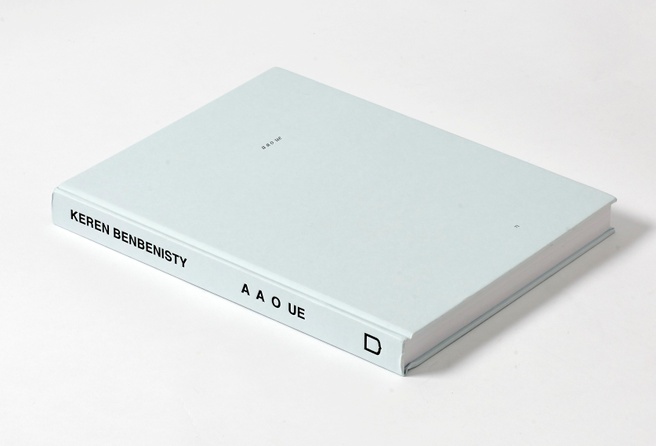 Sternthal Books launch their 14th edition, Keren Benbenisty's A A O UE. The artist will sign copies alongside Jessica Eisenthal, who contributed the text 'White Out' for the book.
A A O UE is the final phase in Keren Benbenisty's deconstruction of The Burghley House Collection, a catalogue from 1986 showcasing a collection of antique Oriental porcelains from 17th century Japan. The catalogue documents ancient Oriental artifacts according to a Western code of ownership and provenance, exposing the influence that Far Eastern culture had on Western cultural developments. Since the early imperialistic forays into the East, these wares have stood as symbols of the cultural and historical exchange between East and the West.
The book consists of over 300 unique drawings that were created by disassembling the publication and removing most of the printed content from the newly emancipated sheets. Unlike traditional drawings, Benbenisty marks by removing: Using carefully placed pieces of scotch tape she preserves sections of each page, erasing most of the text and much of the photographic surfaces, she transforms the mass produced imagery into a series of 'pieces unique' stripped of their bourgeois trimmings.
Hardcover, 272 Pages, Foil Stamp on light grey book cloth,, 24 by 30.5 cm, Edition of 500, Featuring an essay by Jessica Eisenthal and a conversation between the artist and Maud Jaquin.
Join the event on Facebook here.
Keren Benbenisty Bio Keren Benbenisty (b. Israel, 1977) graduated from Ecole Nationale Supérieur des Beaux-Arts de Paris (2004) and attended Cal Arts (2003). She was a resident at Skowhegan School of Arts (2009) and in 2011, she earned a fellowship for a residency at the ISCP in Brooklyn. She has participated in exhibitions in Israel, throughout Europe, Asia, and recently in the United States, Including a solo project at El Museo de Los Sures in Brooklyn, upon invitation by the ISCP. Recently her work has been acquired for the collection of the Tel-Aviv Museum in Israel.
About Sternthal Books Sternthal Books is an art group and book publishing company devoted to spreading ideas through visual culture. We believe that art provides all people with the power to express ourselves, transform our surroundings, and make the world a better place. Our mission is both to help artists conceive, produce, and distribute publications to audiences around the world, where philosophical issues are broached with images.
Facebook
Tweet