Matt Keegan: Or - In conversation with Leslie Hewitt
6:00-8:00 PM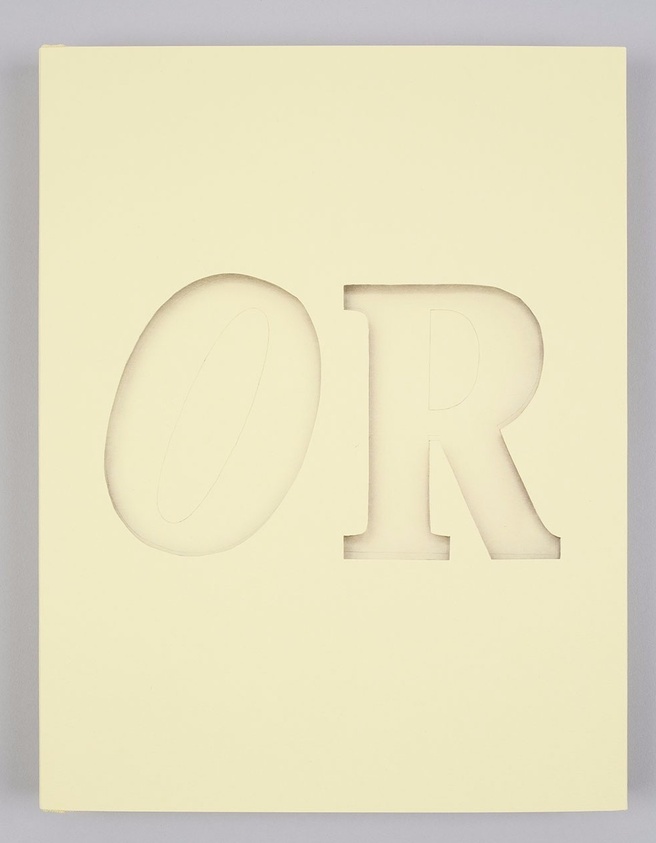 Artist and publisher Matt Keegan releases OR, from Inventory Press. Keegan will be joined in conversation by publication contributor Leslie Hewitt.
Hewitt and Keegan met in 2001 while in residency at Skowhegan School of Painting & Sculpture. Five years later they presented "From You to Me & Back Again," a collaborative project exhibited at the now defunct, Wallspace Gallery. That same year, Hewitt contributed to North Drive Press, an art publication that Keegan co-founded in 2004 and edited until it's final issue in 2010. Last year, Hewitt also contributed to ==#2 a new publication that Keegan founded and edits. Their conversation will touch upon these collaborations, their individual practices, teaching, and other topics that emerge out of their fifteen years of friendship.
OR is the first significant publication to explore the output of Matt Keegan, the New York-based artist known for his work across mediums, as well as independent publishing including the acclaimed editioned art journal North Drive Press. This monograph expands on a recent solo exhibition by the artist at Rogaland Kunstsenter; Stavanger, Norway, titled "Portable Document Format." The show was organized as an idiosyncratic retrospective, with Keegan remaking sculptures dating from 2006 to 2015, initially fabricated in Sheetrock and steel, in cardboard. Like the exhibition, the publication serves both as a project and a reference for the artist's work.
Essays by Tom McDonough and John Miller theorize Keegan's production, while interviews with Sara VanDerBeek and Anna Craycroft underscore the artist's ongoing engagement with his peer group. Furthered by contributions from colleagues Uri Aran, Leslie Hewitt and James Richards, situated alongside full-color installation photos and reproductions of work from the past decade, Matt Keegan: OR provides a solid introduction and layered overview of the artist's multifarious practice.
Leslie Hewitt Working with photography, sculpture, and site-specific installations, Leslie Hewitt addresses fluid notions of time. Her work oscillates between the illusionary potential of photography and the physical weight of sculpture. In her photographed arrangements, she isolates personal ephemera and the residue of mass culture to consider the fragile nature of quotidian life.
Hewitt studied at the Cooper Union for the Advancement of Science and Art, the Yale University School of Art, and at New York University, where she was a Clark Fellow in the Africana and Visual Culture Studies programs. She was included in the 2008 Whitney Biennial and the recipient of the 2008 Art Matters research grant to the Netherlands. A selection of recent and forthcoming exhibitions include the Museum of Modern Art in New York; the Studio Museum in Harlem; Artists Space in New York; Project Row Houses in Houston; and LAxART in Los Angeles. Hewitt has held residencies at the Studio Museum in Harlem, the Museum of Fine Arts, Houston, the Radcliffe Institute for Advanced Study at Harvard University and the American Academy in Berlin, Germany amongst others.
She has recently joined the faculty of Barnard College in the department of Art History.
Facebook
Tweet