"In Correspondance" Panel with Ray Johnson Estate
5:30 - 7:45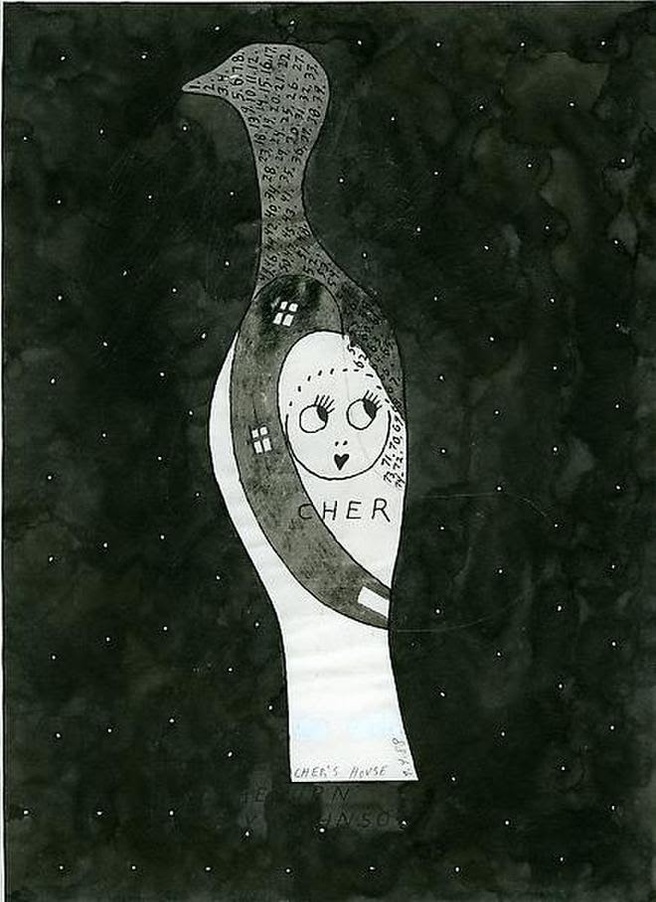 "IN CORRESPONDANCE" A PANEL ON RAY JOHNSON'S MAIL ART AND PERFORMANCE
TUESDAY, NOVEMBER 17, 2015 5:30PM: EXHIBITION VIEWING 6:00PM: PANEL DISCUSSION AND Q&A 7:00PM: RECEPTION
PLEASE RSVP: RGRAHAM@RLFEIGEN.COM
"IN CORRESPONDANCE" A PANEL ON RAY JOHNSON'S MAIL ART AND PERFORMANCE At Printed Matter, 231 11th Ave.
Speakers: Brian Fuata, Johanna Gosse, Chuck Welch, Elizabeth Zuba
Printed Matter, Performa, and The Ray Johnson Estate invite you to join us for an interactive public panel on Ray Johnson's Mail Art and Performance, presented as part of Performa 15 in conjunction with the exhibition Please Add To and Return To: Mail Art Homage to Ray Johnson. A panel of artists, writers, and scholars will discuss Johnson's practice–including his "Nothings" and "The New York Correspondence School"– in relation to performance art, dance, Happenings, and more recent understandings of the "social network" and participatory art.
Please RSVP to Rachel Graham rgraham@rlfeigen.com 212-628-0700
MODERATOR
JOHANNA GOSSE Johanna Gosse is a Mellon Postdoctoral Fellow in the Department of Art History & Archaeology at Columbia University. Her research analyzes modern & contemporary art, with an emphasis on experimental film and media. Gosse is currently working on two book projects. The first, entitled Atomic Sublime: The Experimental Cinema of Bruce Conner, examines the films of San Francisco-based artist Bruce Conner, a longtime member of the New York Correspondence School. The second project, tentatively titled Ray Johnson: In and Out of Network, considers how Johnson's mail art offers a critical prehistory of 'social media' and a conceptual precedent for contemporary networked art practices. Gosse's writing has appeared in journals such as Camera Obscura; MIRAJ: Moving Image Review and Art Journal; Radical History Review; the Journal of Black Mountain College Studies; various exhibition catalogues; and Abstract Video: The Moving Image in Contemporary Art (University of California Press, 2015). You can learn more about her research at www.johannagosse.com.
PANELISTS
BRIAN FUATA Brian Fuata is an artist working in text and performance characterized by improvisation and interdisciplinarity. Fuata uses a range of sites to develop and present performance including theaters, art galleries, mobile phone text messages, and the internet - most notably including the format of the email. Fuata purposely works across such sites to make performances that are responsive to their immediate environment. The cultural context of it, by which the way it is read and integrated into the dialogue of other art practices, social and political contexts is paramount.
Recent performances and exhibitions include: Performa, NY (2015), Poetry Project, NY (2015); UnionDocs, NY (2015); Liquid Architecture at National Gallery of Victoria, Melbourne (2015); Chisenhale Gallery, London (2015); 24FramesPerSecond for Carriageworks, Sydney (2015); Framed Movements, Australian Centre for Contemporary Art, Melbourne (2014); and Workout, Museum of Contemporary Art Sydney (2013).
CHUCK WELCH Chuck Welch, a.k.a. CrackerJack Kid, is a Kearney, Nebraska artist who received his B.S. Degree in Art Education at Kearney State College (1970). After serving in Vietnam (Honorable Discharge, SGT-E5) from 1970-1971, he returned to Kearney State College and earned his M.S. Degree in Art Eduction (1974). He was Art Department Chair at Bellevue West High School, Bellevue, Nebraska (1974-1984). During this time he received a Hilda Maehling Fellowship from the National Education Association. This Fellowship culminated in a National High School Postal Art Exhibition that Welch curated and exhibited at the National Education Association's Headquarter's Lobby in Washington, D.C. Welch attended Boston Museum School where he was awarded his M.F.A. in Studio Art, Tufts University (1987).
Welch is also a Fulbright scholar (1976) and a prominent participant in the international mail art movement. He edited two pioneering texts in mail art networking; NETWORKING CURRENTS: MAIL ART SUBJECTS & ISSUES, Sandbar Willow Press, 1985, and ETERNAL NETWORK: A MAIL ART ANTHOLOGY, U. of Calgary Press, 1995. From October 6, 2014 - January 5, 2015, three of Chuck Welch's mailart works were exhibited at the Museum of Modern Art, NYC; The Analog Network: Mail Art 1960-1999. In June, 2015 several of his artworks were displayed at Oberlin College in an exhibition devoted to the legendary visual poet, Edgardo Antonio Vigo. In October, 2015, Welch's "Typewriter Sandstamps" were published by Thames & Hudson in Marvin Sackner's THE ART OF TYPEWRITING. Welch is presently creating mail art and authoring books about mail art at his studio in Peterborough, NH.
ELIZABETH ZUBA Writer and translator Elizabeth Zuba is the editor of Not Nothing: Selected Writings by Ray Johnson 1954-1994 (Siglio Press, 2014); co-editor and translator of Marcel Broodthaers: My Ogre Book, Shadow Theater, Midnight (Siglio Press, 2015); and author of May Double As A Whistle (Song Cave, 2015). Her forthcoming publications include her translations of Marcel Broodthaers's Pense-Bete (Granary Books, 2016) and 10,000 Francs Reward (Printed Matter, 2016).
Facebook
Tweet