VOLUME 2015 | ANOTHER ART BOOK FAIR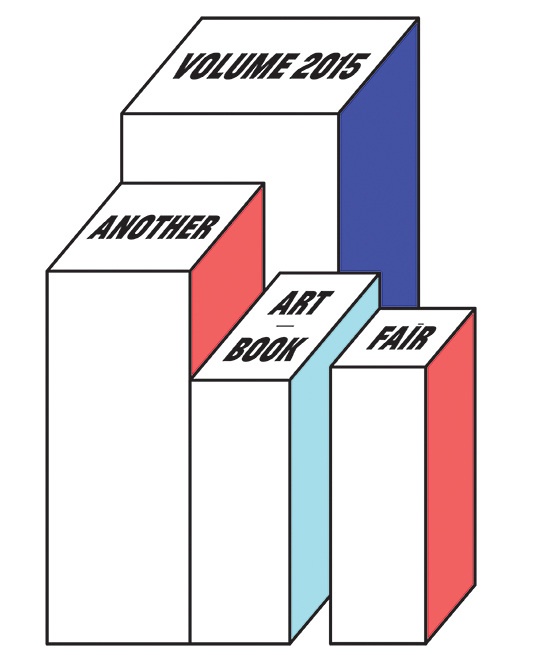 Printed Matter, along with Perimeter Books (Melbourne) is a partner organization of the VOLUME 2015 | Another Art Book Fair, 11–13 September at Artspace, Sydney.
The first iteration of this biennial fair will have a specific focus on independently produced, artist-led publications and related materials that are responsive, discursive, irreverent, and that function as creative and politically engaged modes of communication.
VOLUME 2015 is the official, not-for-profit offsite event for Sydney Contemporary 2015, the second iteration of which will run concurrently at Carriageworks.
In addition to showcasing over 90 exhibitors across the spectrum of contemporary art book production from zines to antiquarian books, limited editions to photobooks, the weekend-long event will also feature an extensive program of talks, workshops led by artists and publishers, launches, readings, book signings and film screenings.
VOLUME 2015 | Hours Friday 11 September: 5–9pm Saturday 12 September: 11am – 7pm Sunday 13 September: 11am–6pm Admission: Free
OPENING NIGHT: Friday 11 September: 5–9pm
Followed by afterparty at Firstdraft 'Specifically Speaking', curated by David Capra 7–11pm Firstdraft 13–17 Riley St, Woolloomooloo $5 entry
VOLUME 2015 | Another Art Book Fair Exhibitors
2hrs North, 5 Press, Alphabet City Press, Anthony Calvert, Apropos.Provisional, Archer Magazine, Art Paper Editions, ARTAND, Artist Collective, Asia-Pacific Photobook Archive, Assemble Papers, BIG EGO BOOKS, Big Fag Press, Black Eye Gallery, Bloom Publishing, Blurb, Books at Manic, Books Kinokuniya, Bookwork Press, Brunswick Street Gallery, Cameron James Cope, Campbelltown Arts Centre, Cedar Lewisohn, China Heights Gallery, Chris Mansell, Corraini Edizioni, Cyclops Press, Deidre Brollo, Deanna Hitti, Diane Inc., Dirty Queer Magazine, Discipline, Elizabeth Day, Lives of the Artists, Emblem Books / Omo Books, Flora Mavrommati, Fontanelle, Formist, Gertrude Contemporary, Hatje Cantz Verlag, Humyara, Johanna Ng, John Werrett, Kate Golding, Keg De Souza, Kenny Pittock, KNOWLEDGE EDITIONS, KRASS Journal, Künstler, Ladies of Leisure, Leigh Rigozzi , M.33, MACK, Momento Pro, No One Special , Nola Farman, not.terryreid and The Real Denis Mizzi, Oberon, onestar press, OSMOS , PART/TIME, Particle Books, Performance Space, Perth Institute of Contemporary Arts (PICA), Peter Hill, Photography and Situated Media, University of Technology, Sydney, PITCH ZINE, Press Books, Pneuma Photo Books & Zines, Raffles College, Rural Ranga, Red Hand Prints, Remote Photobooks, Runway Australian Experimental Art, Russian Glue Press, Schwartz City, State Team WA, Stephen Dupont , Surpllus, Sydney BAG, Tai Snaith, The Institute of Modern Art, The Rizzeria, Three Star Books, Thorny Devil Press, Throwdown Press, TIM BURNS (3RDDEGREE), TRY HARD EDITIONS, un Projects, Uro Publications, Undrawing the Line, West Space Journal
Facebook
Tweet