Hustlers by Eve Fowler - Book Signing and Evening of Readings
5:00 - 7:00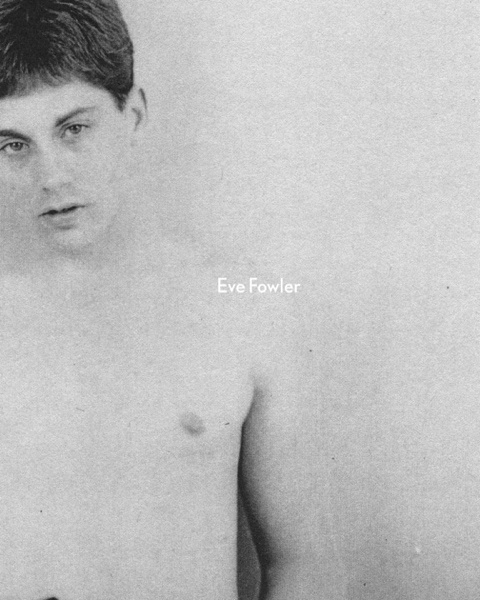 Join Eve Fowler at Printed Matter for a signing and launch of her recent title Hustlers, published by Capricious. On occasion of the launch, artist Sam Gordon has organized 'Hustlers & Poets: A Reading' featuring readings by Andrew Durbin, Angelo Nikolopoulos, Mark Bibbins, and Monica McClure.
Hustlers gathers a photographic series taken by Los Angeles-based artist Eve Fowler (born 1964) on the streets of the West Village in New York and Santa Monica Boulevard in Los Angeles between 1993 and 1998. Drawing on her background in both journalism and photography, Fowler explores queerness and social "otherness." Here, her untitled, intimate images lay bare the ambiguities of identity, class, sexuality and gender–all of which combine to lend the figure of the hustler a semi-dangerous allure, and the ambiguous attractions of the social outlaw. Stark and unencumbered by typical compositional elements or dramatic lighting, Fowler's subjects demand direct consideration, forcing the viewer to confront in a single face both masculine vulnerability and intrepidity. Accompanying this collection is an essay by Kevin Killian, an award-winning American poet, author and playwright well known for his contributions to LGBT literature.
Hustlers retails for $39.95 and is available here
Reader Bios
is a writer based in New York City and the author of Mature Themes (Nightboat Books, 2014). He is a contributing editor to Mousse, where he writes frequently about art and technology. His writing has appeared in the Boston Review, BOMB, Fence, Triple Canopy, and elsewhere. Durbin coedits Wonder, a publisher of innovative writing, and curates the talk series at the Poetry Project.
Angelo Nikolopoulos is a poet based in New York City, Nikolopoulos's first book of poems, Obscenely Yours, was published by Alice James Books in April 2013. His poems have appeared in The Best American Poetry (2012), Best New Poets (2011), Boston Review, Fence, Los Angeles Review of Books, New York Quarterly, Poetry Society of America,Tin House, TriQuarterly, and elsewhere.
Mark Bibbins is a poet based in New York City. He received a Lambda Literary Award for his collection of poems Sky Lounge (Graywolf Press, 2003) and was awarded a 2005 Poetry Fellowship from the New York Foundation for the Arts. Bibbins's second book of poetry, The Dance of No Hard Feelings (Copper Canyon Press, 2009) "takes much of its subject matter and its attitude from life in George W. Bush's America" His most recent collection, They Don't Kill You Because They're Hungry, They Kill You Because They're Full (Copper Canyon Press, 2014) is a thorny, spirited examination of power, sexuality, and gender. Bibbins teaches in the graduate writing programs at The New School, where he co-founded LIT magazine, and Columbia University.
Monica McClure's debut poetry collection, Tender Data, will be published by Birds, LLC in 2015. She is the author of the chapbooks, Mood Swing, from Snacks Press and Mala, published by Poor Claudia. Her poems and prose have appeared or are forthcoming in Tin House, Jubilat, Fence, The Los Angeles Review, The Lit Review, Lambda Literary Review's Spotlight Series, The Awl, Spork, Intercourse, CultureStrike and elsewhere. She co-curates Gemstones, a girls-mostly collaboration series of new media artists and poets. With Brenda Shaughnessy, she edited the anthology Both and Neither; Biracial Writers in America.
Facebook
Tweet