Blurring Books Day at Printed Matter
Book Signing with Erik Foss, PORK, Michael Lorenzini & Thatcher Keats
3-6PM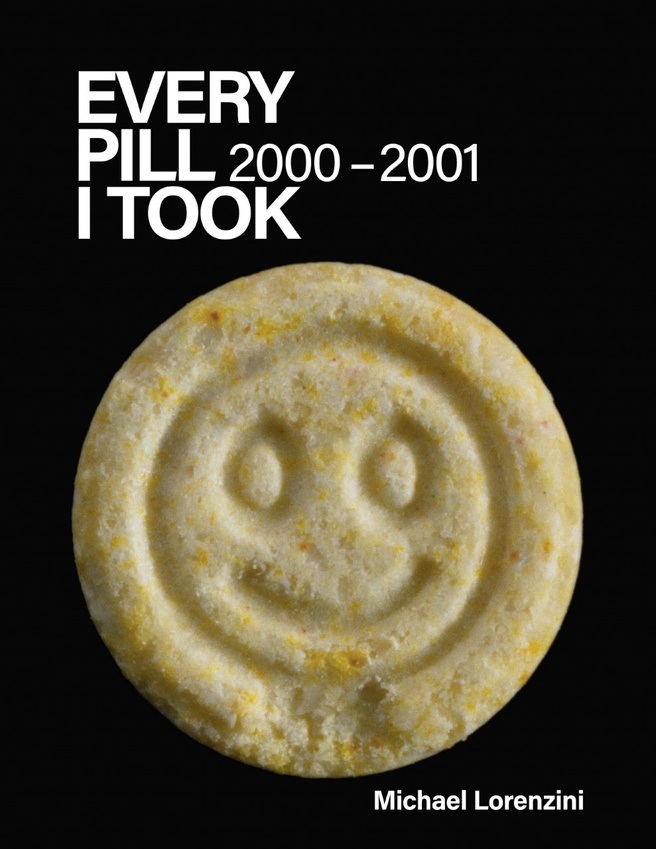 Come spend the afternoon with a selection of artists from the Blurring Books family at Printed Matter. Erik Foss, PORK, Michael Lorenzini & Thatcher Keats will be signing copies of their books, while DJ DB provides the music.
DJ DB was a bit of a DJ, now making some noise in art & publishing.
Michael Lorenzini is a photographer, curator and writer based in New York City. He is a former book editor at Aperture and he is the author of New York Rises (Aperture, 2007), winner of the New York Society Library's annual New York Book Award. Reoccurring themes in his photography have been youth culture, environmental portraiture, and artificial or human-altered landscapes. His photographs have been shown at Sotheby's, the Bronx Museum of the Arts, PS1, and the National Arts Club.
Erik Foss is an artist living and working in New York City. He is embarking on his second monograph in which he shares his photography and personal works produced during the COVID lockdown. His practice spans from painting, drawings, collage, 35mm film photography and sculpture - ultimately identifying as a multidisciplinary artist.He has had countless exhibitions, solo and group, including Paul Loya Gallery (LA), CBGB (NYC), My Pet Ram (NYC), Anonymous Gallery (NYC), New Image Art (LA), V1(Denmark), Gallery Steinsland Berliner, Stockholm, Mallick Wiliams (NYC), Moosey (London), The American Academy of Arts and Letters (NYC), and Kaikai Kiki Gallery (Tokyo). His first museum acquisition was facilitated via the American Academy of Arts and Letters and then placed in the permanent painting collection of the Scottsdale Museum of Contemporary Art in 2012. Foss was invited to participate in the annual Watermill Foundation benefit auction in 2011 and 2019.
Thatcher Keats is an artist who has worked mostly as a photographer, exhibiting at Fashion Moda as well as The Bronx Museum of the Arts under the direction of Holly Block. He has made numerous incarnations of his radio show RANCHO THATCHMO on WGSB, WOZQ, WFMU and WGXC. Currently he makes a podcast of the same name. He has also acted and performed on stage as well as on screen off and on since he was a child.
Thatcher's father was born in The Bronx and his grandfather had a camera shoppe on Westchester Square during the 20th century. He moved to Mosholu Parkway in 1984 and then to a (NYC Department of Cultural Affairs/NYC sanctioned artist housing) loft on the Grand Concourse in 1989. As a young man he made graffiti under the tag DSM III (g.a.e.t.) and became involved in the early days of Bronx Harm Reduction, handing out needles, bleach kits and condoms to (distressed/in need) populations throughout the South Bronx.
PORK was born and raised in New York City. In 2002, he received a BA in Design from Pratt Institute. As the child of immigrants, he is largely inspired by the iconography of his Greek heritage. While his parents overcame language barriers, they made their way in a new land and paved the way for him to be a first-generation American artist. In his formative years he was heavily influenced by an upbringing immersed in New York City graffiti culture, his street art can be seen all around the world under the moniker PORK. The name chosen as a wink at absurdity as much of his work contains elements of his own playfully apocalyptic ethos. PORK's work is not only on the streets but has been exhibited in galleries around the world including New York City, South Hampton, Miami, Switzerland, Athens, Mexico City, and more. Over the years his medium has evolved to include light sculptures, and more recently large-scale paintings. In a broader sense, his work is informed by his nautical lifestyle, and the inherent romanticism of his time spent sailing the seas. PORK currently works out of his studio based in Red Hook, Brooklyn.
Blurring Books is a Brooklyn-based publishing house focused on art, music and counterculture that aims to disrupt some of the practices of corporate publishing.
Facebook
Tweet