Aesthetics, Resistance, and Memory
a double book launch and conversation with Andreas Huyssen and Gregory Sholette
6:30 PM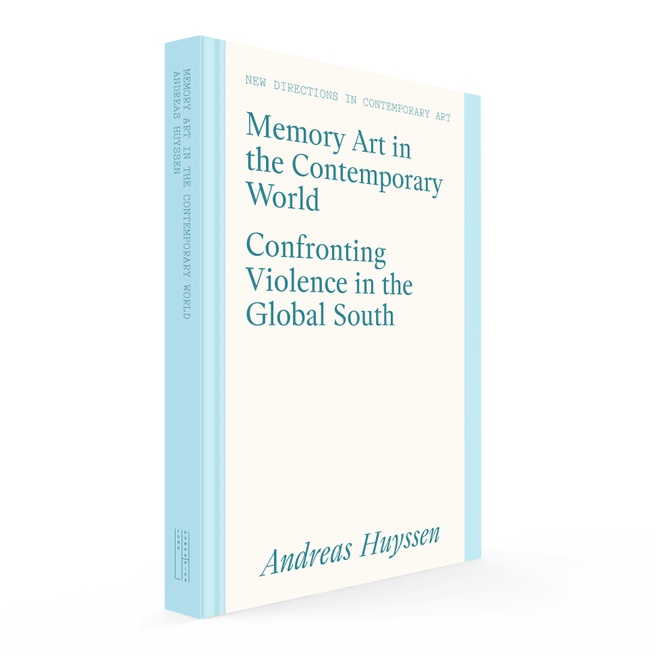 Join us for a double book launch and conversation with Andreas Huyssen and Gregory Sholette, presented and co-sponsored by Social Practice CUNY (SPCUNY). Approaching the politics of memory from two overlapping perspectives, Huyssen and Sholette will discuss their recent books, Memory Art in the Contemporary World and The Art of Activism and the Activism of Art. Nora M. Alter will give a brief introduction.
RSVP on eventbrite here.
Huyssen's timely work proposes that artistic interventions into traumatic social memories in the global South have created a "new venue for political art today," while Sholette's investigation pivots on the under-studied backstories of activist art. Both authors consider the positive and negative aspects of critical art practice at a time of hyper-aestheticized capitalism, rising authoritarianism, and widespread historical amnesia.
Huyssen and Sholette's books belong to the Lund Humphries series New Directions in Contemporary Art, and volumes will be available for purchase.
Andreas Huyssen is the Villard Professor Emeritus of German and Comparative Literature at Columbia University, where he taught beginning in 1986. He is the founding director of the university's Center for Comparative Literature and Society and one of the founding editors of the New German Critique.
Gregory Sholette is an artist, writer, activist and professor of studio art at Queens College, CUNY where he co-directs Social Practice CUNY with Chloë Bass. He has participated in, documented, and written about activist art for over forty years.
Nora M. Alter is a professor in the School of Theater, Film and Media Arts at Temple University, and author of Vietnam Protest Theatre: The Television War on Stage (1996), Chris Marker (2006) and Sound Matters: Essays on the Acoustics of Modern German Culture (2004).
Facebook
Tweet