Eyebeads By Words Held Fast with Jan Baracz
6-8pm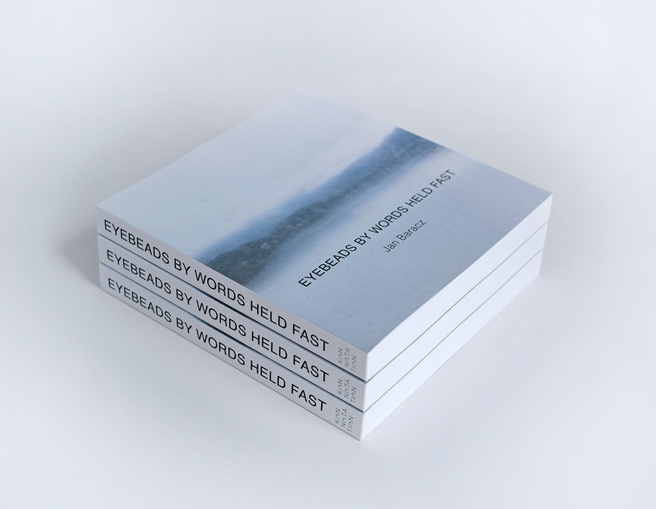 EYEBEADS BY WORDS HELD FAST is largely everything that photography albums are not. Instead, the book twines a sequential composition that culls images for their potential to resonate with other photographs. Baracz weaves pictures onto a thread of associative language evoking a poem with words unspoken.
EYEBEADS BY WORDS HELD FAST by Jan Baracz, published by Konnotation Press, Softcover. 306 pages, 8.25 x 9.25 x 1.06 inches, First edition of 300
Jan Baracz was born in Warsaw, Poland and moved to New York city in 1981. His projects include Sand Box 1.0 at the Contemporary Art Center, Warsaw, Poland, Life is Short exhibited at Art Basel, Switzerland in 2002 and The Ghost at artMbassy Gallery, in Berlin, Germany in 2006. Baracz's sequential photographic projection Eyebeads by Words Held Fast premiered in New York in 2006. In 2008, he produced the cinematic installation Reality Cinema/LIVE VIDEO at Art in General in New York, and in 2012 he completed a first installment of the media/sculptural project How to Float Above the Psychic Stampede and Other Traditional Remedies at the Stefan Stoyanov Gallery on New York's Lower East Side. Baracz's installation On the Nature of Dust Deposits, Minerva Owl Flight Patterns and Other Commonly Overlooked Events had been on view at Hudson Valley Center for Contemporary Art in Peekskill, New York between 2017 and 2019. He has received grants and awards from Art Matters, the Pollock-Krasner Foundation, the Asian Cultural Council, Edward F. Albee Foundation, and the Kosciuszko Foundation among others. Baracz's photography has appeared in Paris Review, American Letters & Commentary, and numerous other periodicals.
Konnotation is an art publishing and creative company, specializing in printed matter for artists, collaborating on exhibition catalogues and facilitating a platform for cross cultural endeavors. Konnotation functions as a vehicle for promoting, editing, and creating art related projects. Our publications have been included in museum libraries and private collections.
Facebook
Tweet