Launch and Talk for Shadow Comms Issue 1
6-8PM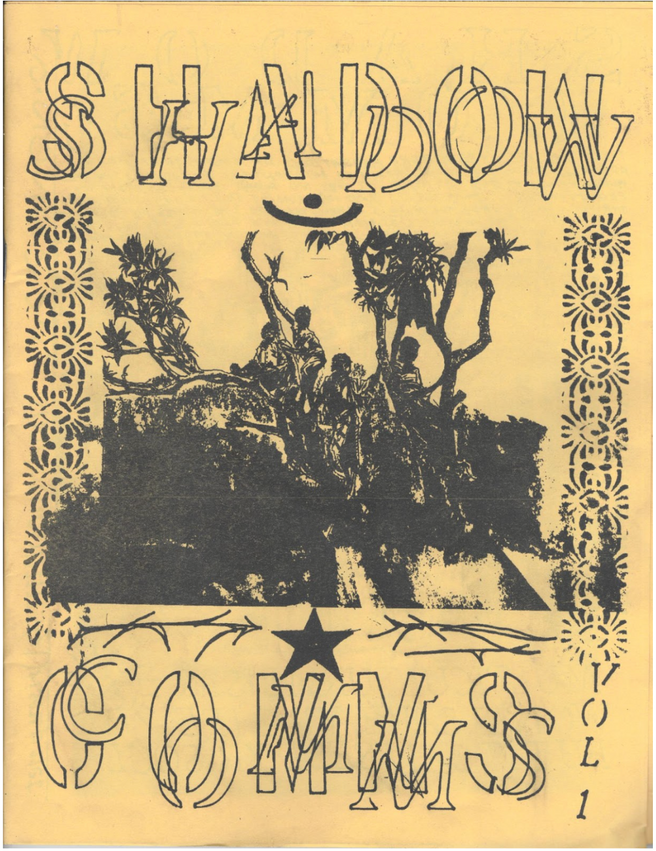 Join us Thursday, July 7 at 6PM as we welcome Shiva Addanki, in conversation with Printed Matter's Sunny Iyer to discuss the recent release of the second issue of Shadow Comms.
Shadow Comms Vol.1 is a collection of fragmentary meditations on political struggles in the South Asian subcontinent, from an 'american born confused desi'. The project covers themes from the Indian Occupation of Kashmir to the rise of Hindu Fascism, histories of caste and british imperialism, the historic Farmer's Strike, Naxalite groups, climate shock and garment workers struggle in Bangladesh, and more. This is a more focused regional scope than the first installment of Shadow Comms: it's personally driven by frustration at neoliberal multicultural counterinsurgency in the wake of the George Floyd Uprising. Instead of approaching this through confessional and expository modes, the project stays with the modes of radical left surrealist traditions. This is crafted as agitprop/confrontation toward more radical forms of internationalism and solidarity among first-gen desis, and anybody alien or otherwise who can find resonance here.
Copies of Shadow Comms can be purchased here
Shiva Addanki Bio:
Shiva Addanki is a multidisciplinary artist and educator based in Sunset Park, Brooklyn. His work focuses on economic crisis, social resistance, and mass revolt. The publication project _Shadow Comms is a praxis-in-process of political research and reflection through imagemaking._
Sunny Iyer Bio:
Sunny Iyer is a sometimes curator maybe editor often friend. They are the Fairs & Editions Coordinator at Printed Matter—working on the NY and LA Art Book Fairs—and the Program Director of Wendy's Subway, a community library and independent publisher of artists' books. They are from the Bay Area and live in Brooklyn.
More info can be found at https://shadowcomms.cargo.site/
Facebook
Tweet