Kunstverein Publishing @ Printed Matter
5-7pm EST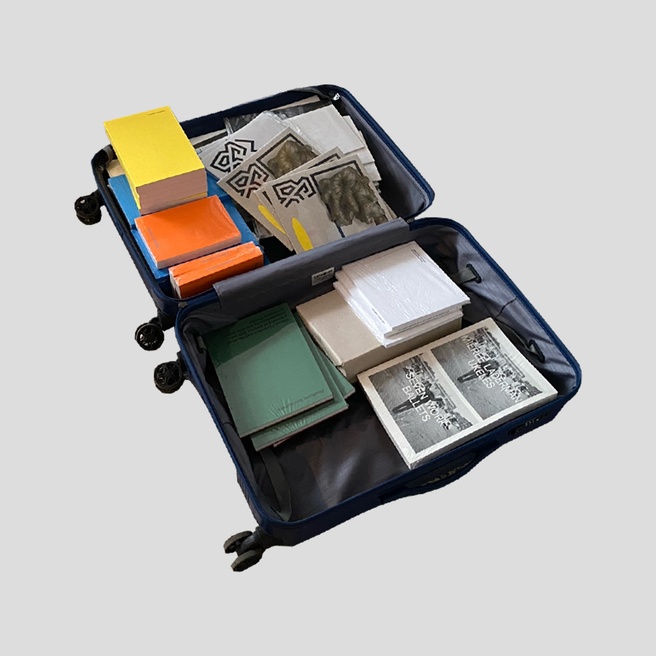 Please join us for a peek into Kunstverein's kitchen with Yana Foqué (director) who will introduce some of the books, merchandise, and editions that the not-for-profit, curatorial office has created since its founding in 2009.
Kunstverein considers the form of the book capable of conveying an artist's ideas sometimes better than any other. That is why the publications that come out of their publishing house—Kunstverein Publishing—never function as explanations or documentation of an exhibition or event, but as a parallel, equally important branch of the program. Their catalogue is varied in character and content and includes both reprints of unique, hard-to-find books as well as new output, often bringing to the foreground untapped archives or shelved ideas.
As this is our first in store event and as well the first time since the borders have reopened to our European colleagues since the onset of the pandemic, all Kunstverein Publications will be available at a special discounted price during this event.
To top it off, Kunstverein will be treating us to a special serving of Poinsettia: a classic cocktail from their (now no longer operational) Bob's Your Uncle Bar.
Kunstverein is a not-for-profit membership organization, with a curatorial office based in Amsterdam and sister locations in Aughrim, Toronto, Milan, and (a hopefully soon to be rebooted) New York.
Kunstverein aims to show practices—attempts and failures—of avant-garde artists and designers who have been undersung in contemporary art history or who work at the fringes of divergent disciplines. By working against the drive to produce calendar-based programming and in refuting the exhibition as the format that sits at the top of the food chain, Kunstverein offers presentations, performances, lectures, dinners, bar nights, screenings, independent publishing and everything in-between in tailor-made mise-en-scenes that reflect upon the manner in which cultural practices are traditionally administered.
Facebook
Tweet