Printed Matter at Art Basel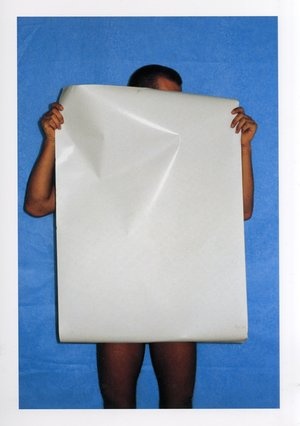 At this year's Art Basel, Printed Matter will present Learn to Read Art: A Surviving History of Printed Matter, Inc., an exhibition engaging the documented history of the organization as it intersects with the broader field of contemporary artists' books. The show is curated by Max Schumann, Associate Director. Special thanks to Art Basel for the kind invitation to present this exhibition.
Learn to Read Art: A Surviving History of Printed Matter, Inc. assembles a visually dense vitrine- and wall-based presentation featuring a broad range of material produced by the organization since its founding in 1976. Borrowing its name from a text by Lawrence Weiner, 'Learn to Read Art' has been used variously by Printed Matter starting in the early 90's, including for past exhibitions curated by former Director AA Bronson. The exhibition puts on view material from the Printed Matter Archive that was damaged during basement flooding following Hurricane Sandy in 2012.
The presentation will be focused around a chronological wall installation of announcement cards, flyers, press releases, posters, and other ephemera documenting the organization's programming history through artist installations, book launches, panels, performances, and other events. The show includes images of the long-running window installations organized by Lucy Lippard, featuring early-career exhibitions by Jenny Holzer, Barbara Kruger and Richard Prince, among many others.
In addition, correspondences between administrators and artists / publishers give a unique view into the early history of Printed Matter. In these papers the founding members are seen formulating the mission, founding strategy and practice of the organization in the context of the broadening appeal and impact of artists' publications as a medium. One text from Lippard, titled Artists' Books: An Easy Way Out, shows her edits on a manuscript that would appear in Art in America in 1977 under the header The Artist's Book goes Public.
Also included is a survey of artists' publications, early book catalogs, and special editions published by Printed Matter through to the present. This is supplemented by an array of artists' books, distributed through the years by the organization, that exemplify the richness and diversity of forms, strategies and processes encompassed by the field of artists' books.
Also at Art Basel
We'll also have our usual booth at Basel (Hall 2.1 Booth Q21), shared with Art Metropole (Toronto), featuring some of our favorite artists' books to recently come into the shop, as well as a selection of exciting out of print publications. A new "fundraising edition":catalog/33743 from photographer Walter Pfeiffer is also available.
The image from Pfeiffer, which shows a male figure holding a blank piece of paper over his naked body, is a color field study disguised as a figurative portrait, and visa versa. The negative space created by the reflective sheet offers up themes of eroticism and artifice as the subject censors both his own body and the photographic image itself, presenting (with the artist's characteristic wit) a kind of non-image in its place. The photograph appeared in Pfeiffer's book In Love with Beauty (Steidl, 2009).
Originally taken in 1976, the print is editioned here for the first time. Measuring 11.7 x 8.3 in., the work has been produced in a signed and numbered edition of 20, and retails for $900. Courtesy of Galerie Sultana, Paris. Special thanks to Walter Pfeiffer for his generous support on this edition.
We're also honored that Art Basel has invited Associate Director Max Schumann to present The Possibilities of the Artists' Book, a lecture discussing the origins and development of the contemporary artists' book as an experimental media-art practice. The lecture will take place Thursday, June 13, 4-5 PM, as part of the Salon series.
Facebook
Tweet