Agents of Abstraction Book Launch with Ana Ofak, Ana Janevski and Tabitha Swanson Postponed
6-8PM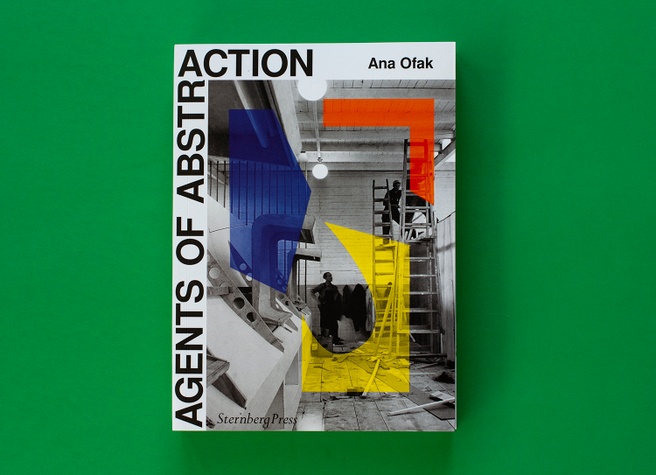 Please note that this event has been postponed. Check back in for updates regarding a new date.
As the cold war gained momentum in Europe, Tito's break with Stalin led to Yugoslavia's expulsion from the Eastern bloc in 1948. Confronted with this new reality, the Yugoslav government decided to bridge the indeterminacy of its cultural politics through a creative strategy: it commissioned young artists and architects to draft the aesthetics of a non-Soviet form of socialism. Ana Ofak's book Agents of Abstraction frames the liaison of socialist cultural politics and modernist artistic practice by interlinking ideas of decentralization, experiments in state-funded arts and architecture, nonrepresentational forms, and self-reliance. The cultural and geopolitical contexts are accompanied by rare visual material, much of which appears in print for the first time.
In a performance-lecture Ana Ofak restages fragments of the exhibition projects founders of the EXAT 51 collective created in post-war Yugoslavia and beyond. It will be enriched by conversational and visually immersive moments, courtesy of the collaborators Ana Janevski and Tabitha Swanson.
"Rather than positioning the artists of EXAT 51 as isolated geniuses working in an aesthetic void, Ofak goes through each case study and carefully maps out the context and potential reference points, generating a cultural geography for the region that expanded far beyond its political borders. This tactic could risk casting the featured case studies as derivative, but in Ofak's hands, they are only richer for their syntheses, radiating the same otherworldly quality as the spomeniks." - Kate Sutton on Ana Ofak's "Agents of Abstraction" in Art Forum, November 2019
Ana Ofak (b. 1976, Zagreb) is a writer and an art director based in Berlin. Her work oscillates between the spheres of contemporary art critique, media studies, and seismography of political aesthetics. She was the organizer of a conference on the recent rise of the extreme right in Eastern Europe at the theater Volksbühne Berlin and contributed to the centennial exhibition on the Bauhaus in the Balkan region at the Museum of Contemporary Art in Zagreb. Both encouraged writing the book Agents of Abstraction, which draws from and redraws the history of modernism in relation to the nascent socialist system of Yugoslavia after World War II. Ofak's texts appears in e-flux, Art-agenda, ARTMargins, and Die Zeit.
Ana Janevski (b1976, Belgrade) is a curator in the Department of Media and Performance Art at the MoMA. She co-edited the volume "Art and Theory of Post-1989 Central and Eastern Europe: A Critical Anthology" together with Roxana Marcoci and Ksenia Nouril in 2018 and co-curated the first extensive show about experimental film in Yugoslavia during her position as a curator at the Museum of Modern Art in Warsaw in 2010.
Tabitha Swanson (b.1991, Winnipeg) appears as a specimen of an online race. A designer and creative technologist using 3D rendering, AR face filters and sometimes synthetic makeup on her own body, she offers the vision of a migrant from a virtual world.
Join the facebook event here!
Facebook
Tweet