Book Launch with Wen-You Cai: When You Make No Art, and Rooster, Tiger, Sheep, by Snake
6-8PM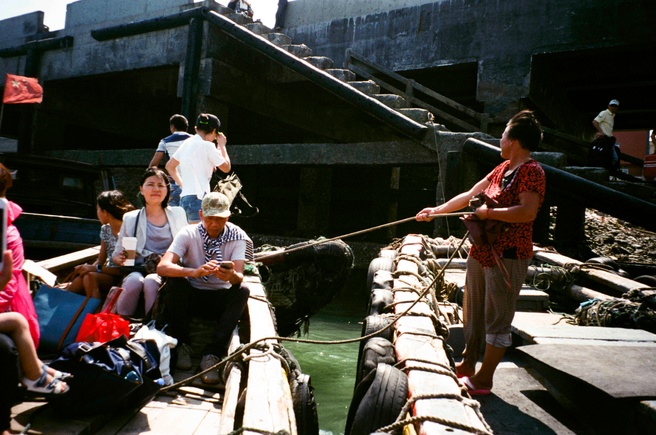 Join us for a book launch with Wen-You Cai for her new book Rooster, Tiger, Sheep, by Snake and the second edition of her book When You Make No Art.
Wen-You Cai will be joined by multidisciplinary artists Tim Simonds and Lu Zhang to discuss how collaboration feeds their work, how we choose and identify who we want to work with to develop our ideas, and how ideas develop our community.
As Wen-You has developed the gallery Special Special, it has become a platform that attracts all sorts of creative ideas and personalities. Curating projects and collaborating with artists at Special Special has a similar discipline to the curation of her photography to create a cohesive collection as she has done in Rooster, Tiger, Sheep by Snake, and the recollection of past stories as a way to make sense of them in the present in When You Make No Art.
Join the facebook event here!
Wen-You Cai is a reluctant artist.
She is the founder and director of Special Special, a gallery and store located in the East Village, New York that presents art editions by artists and designers. Inspired by the museum shops of her upbringing in the art world, Special Special presents art objects to be touched, used, and played with in all facets of life. Wen-You approaches Special Special as a platform for collaborations, creative dialogues, and conceptual installations.
Wen-You's anthology of her experiences growing up in museums after hours, When You Make No Art, was published in Chinese by Imaginist Press in 2015. A limited edition of the same title in English was produced for the Bonnefantenmuseum Maastricht in 2016. Wen-You's newest book, Rooster Tiger Sheep by Snake, is a collection of personal photographs of her family over the span of 12 years.
She received her BFA from Rhode Island School of Design and her MA from Goldsmiths College, University of London.
Tim Simonds is an artist working between sculpture, performance, and what he calls exercises. His work takes the form of objects that are bound to the care of others, documents of teaching, and scenarios that represent a negotiation between self-interest and social coordination. Since 2018, he has had a collaborative radio project on Montez Press Radio (and more recently, Wave Farm Radio), leading listeners through vocal/kinesthetic warmups for communicating, with Aaron Lehman and Emma McCormick-Goodhart. In 2019, he worked with Wen-You Cai and Special Special to produce an edition of scratch-games printed on translucent celery-paper.
T. Simonds' work has been presented by institutions, project spaces, galleries, and performance venues including WPN, Burlington City Arts, Rond-Point Projects, Cathouse Funeral, Greene Naftali, Spencer Brownstone, Wilma Projects, Knockdown Center, Cleopatra's, and Sibiu International Theatre Festival. He has shared his writing through forums around food, architecture, and performance, such as Put an Egg on it, PIN-UP magazine, at Ecole Polytechnique Federale Lausanne, Pratt Institute, Brown University, and Princeton University. He received an MA in Performance Studies from Brown University and teaches between the Fine Arts, Humanities and Media Studies, and Architecture departments at Pratt Institute. He lives and works in New York
Lu Zhang (b. 1986, Xi'an) lives and works in New York. Her work addresses the complexity of relationships dependent on one's own individual social and cultural experiences.
Zhang operates her community based projects under Wildman CLAB, founded in 2017. Wildman CLAB is a lab/club for researching and proving the existence of primitive individuals. By providing activities and experiences within specific environments, Wildman CLAB explores the unknown and unexplainable part of human relationships. In 2019 Wildman CLAB has hosted a series of events called The Frontiers Conference at Special Special to explore the human condition through performance art and interactions.
Facebook
Tweet