la robe and our feelings were made by hand launch event
A discussion between Tan Lin and Pierre Paulin, with a reading
6-8 PM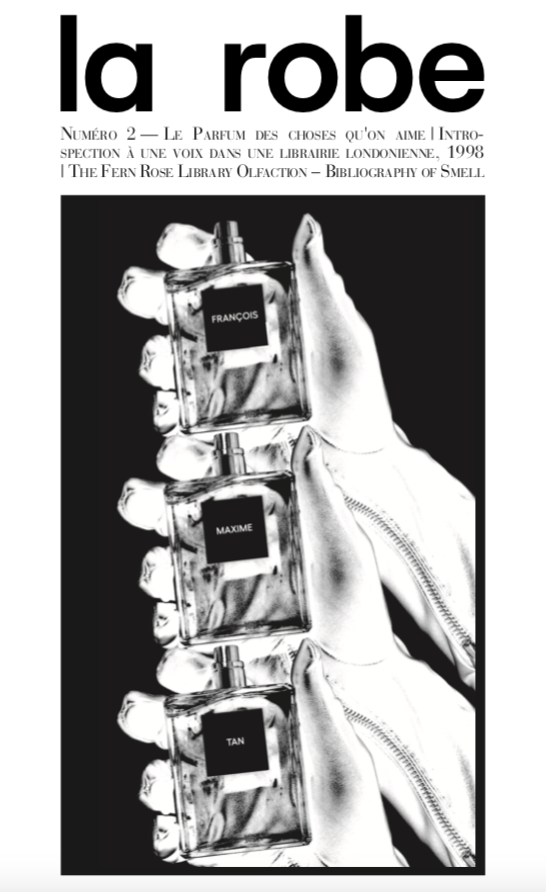 Join us for the launch of the first two issues of the magazine la robe and Tan Lin's limited edition our feelings were made by hand, with a conversation between Tan Lin and Pierre Paulin, followed by a reading of the text "Single-Voice Introspection in a London Bookstore, 1998" by Nicole Kaack and Olivia Shao.
Join the event on facebook here.
la robe, arranged and designed by Pierre, records and diffuses his texts, notes, and other relevant documents linked to his art and writing practices, along with texts and/or elements (images, photographs, etc.) submitted by people with whom he collaborates.
our feelings were made by hand OR the anthropology of forgetting in everyday life: an ambient field guide to family is both the first fragment and the announcement of an exhibition of Tan's work organized by Gallien Dejean and Pierre at Treize, Paris in 2015. our feelings were made by hand was initially published as a billboard for Kunstvlaai 2014, in Amstelpark, Amsterdam.
The first two issues of la robe were made possible thanks to CNEAI, Paris and the Fondation des Artistes, Paris; this event is supported by the Cultural Services of the French Embassy in the United States.
Tan Lin is the author of over 12 books, including BlipSoak01 (2003), Plagiarism/Outsource: Notes Towards the Definition of Culture: Untitled Health Ledger Project: A History of the Search Engine: Disco OS (2007); 7 Controlled Vocabularies and Obituary 2004: The Joy of Cooking (2010); Insomnia and the Aunt (2011); and Architecture of Tomorrow Morning (2014). His work has been shown at a number of venues, including White Columns, Performa 09, Marianne Boesky Gallery, MoMA PS1, and the Yale University Art Gallery.
Pierre Paulin (b. 1982, Grenoble, France) lives and works in Paris. He has exhibited at the Palais de Tokyo, Paris (2013); the Ricard foundation, Paris (2016); and the Calouste-Gulbenkian Foundation, Paris (2017). In 2017, he had a solo exhibition at the Plateau FRAC, Île-de-France, Paris and, in 2018, he had a solo show at Circuit, Lausanne. Between March and June 2019, he was in residence at The Emily Harvey Foundation, New York with the support of the Etant donnés grant from the Institut Français, New York.
Facebook
Tweet