AMUSEUM THERAPY Poster Launch with Pedro França
6-8PM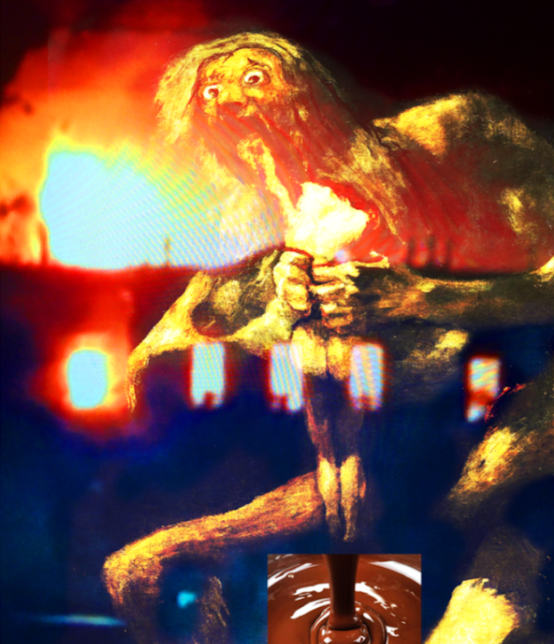 Join us for the launch of AMUSEUM THERAPY poster and a conversation with Pedro França.
AMUSEUM THERAPY began as a text written by Brazilian artist Pedro França for the Museological Review, University of Leicester, in early 2019. The text, which was written after the fire at the Rio de Janeiro National Museum in Brazil (2018), is a reflection on a museum of our imaginary. Artist Pedro França will hold a conversation to trace and reflect upon the events that led him to write the text, from the fire at the museum in Brazil to the authoritarian moment in his country. He will also present how AMUSEUM THERAPY has been unfolding across multiple languages in his work, including a series of paintings, posters, videos, and VR/AR experiments. Pedro França is currently in residency at AnnexB, and this project was made possible through the support of the organization.
About the artist
Pedro França uses a variety of mediums, from painting to video and installation, in constant processes of assembling and disassembling. By deploying his experience as an art history teacher, writer, scholar, and member of the Ueinzz Theatre Group, França uses either text, static or moving images often borrowed from mass culture, taking collage into the expanded field. Words, video recording excerpts, pieces of fabric, and clothing become supports for painterly interventions that are re-signified when brought together in space. In his work, França also makes savvy allusions to art history, such as in the installation "Don't Judd me, I just arrived, and you see, there's this giant ulcera between us!" (2018), in which dummies, windshields, and painted suits are organized as if defying minimalist art's typical object arrangements such as Donald Judd's famous "stacks." França has a Master's in Social History from PUC-RJ, and he studied and taught at the Escola de Artes Visuais do Parque Lage. He has been nominated four consecutive times to the PIPA PRIZE, and in 2019 to the prestigious Marcantonio Vilaça Prize.
About AnnexB
Founded in 2016, AnnexB is a Nonprofit Arts Organization focused on cultural and transnational exchanges between Brazil and the United States in the contemporary art scene of New York. AnnexB's mission is carried out through three pillars: art residency, public programs, and public art.
Facebook
Tweet