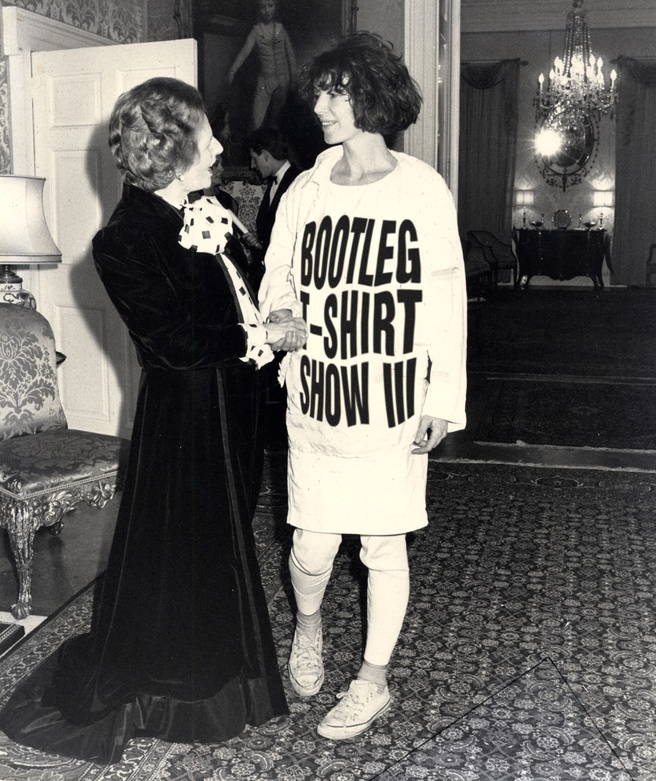 Event
Exhibition
Bootleg T-Shirt Show Part III
The Bootleg T-Shirt Show returns! This year's iteration includes newly commissioned designs from twenty artists, each screenprinted in an edition of 20. Initiated in 2012 as a mostly-annual exhibition by t-shirt lover Shannon Michael Cane, we're happy to complete the realization of this year's show in his memory. Join us for an opening reception on Saturday, December 16, 5-8PM. Join on Facebook here
Part III of the Bootleg T-Shirt Show once again includes a set of designs that mash up, ripoff or reframe an original. Using appropriated logos, texts and images as their starting point, the artists take on pop cultural iconography and corporate identity – both in praise and as critique – to generate new willfully derivative works that reimagine both well known and deep-cut references across film, music and culture.
Designs include a cross-over of writing/lyrics from Emily Dickinson and Aaliyah, an ode to the Nob Hill Adult Cinema in San Francisco, a repositioning of legendary anime AKIRA, a take on cult favorite Midnight Express, as well as a reworking of Carl Wittman's A Gay Manifesto.
In addition to the commissioned shirts, a selection of bootleg T's (many newly created) will also be on view and available for sale. T-shirts are available for purchase at the opening reception, with remaining shirts made available through the Printed Matter website early 2018. Limit 1 t-shirt design per customer.
Thanks to WWW.KAYROCK.ORG and OFF-WHITE for their kind support.
Commissioned shirts:
Virgil Abloh
Michael Amzalag
Heather Benjamin
Alissa Bennett
Shannon Michael Cane
Matt Connors
Cali Thornhill Dewitt
Frank Haines
Matthew Higgs
Marc Hundley
Andrew Daik Kim
Emma Kohlmann
Andrew Kuo
Mary Manning
Jordan Nassar
Frank Rodriguez
JD Samson
Christopher Schulz
Sonya Sombreuil
Tabboo!
Also featuring shirts by:
Canyon Rats (Ricky Swallow)
Matthew Chambers & Eric Mast
Dirty Looks
Chris Duncan
Eric Elms
Joe Garvey
Andrew Hammerand
Karl LaRocca
Peter Leonard
Kevin McCaughey (Boot Boyz Biz)
Machine Mclaughlin
Corey Presha
Pre-Echo Press
Stu Gazi
SW8SHOP