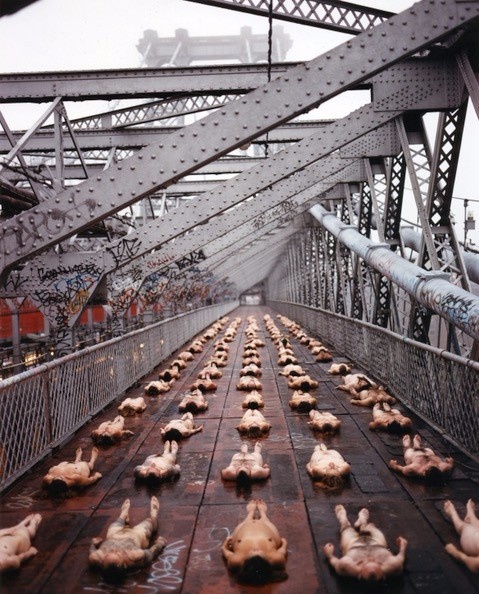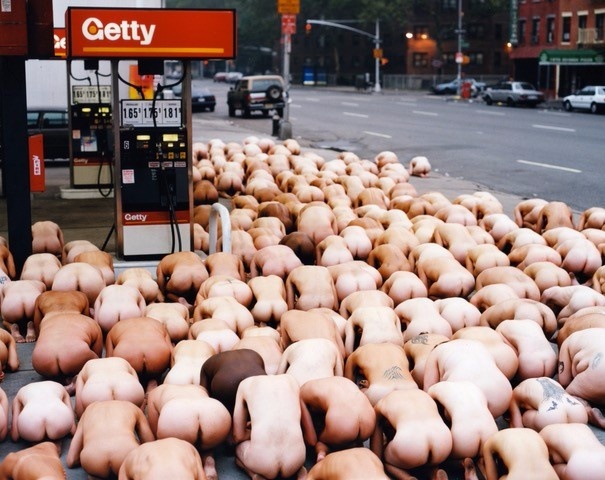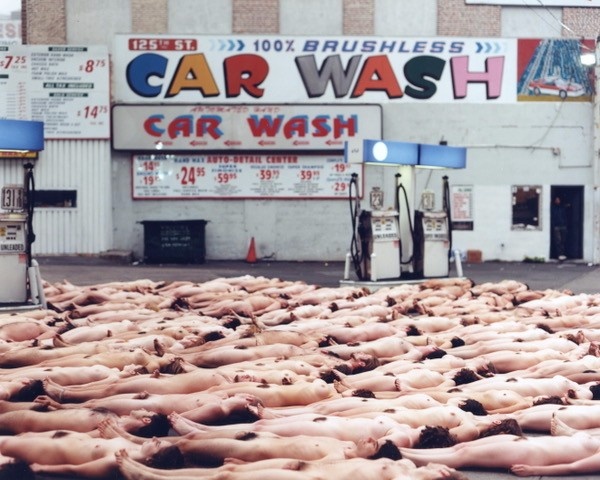 Event
Rescheduled: REACTION ZONE by Spencer Tunick
Conversation and Screening
Update – This event has been rescheduled for Dec 15:
Spencer Tunick releases his self-published work REACTION ZONE. The event will feature a conversation between Tunick and critic and curator Carlo McCormick about the project, as well as a screening of the short film SOCIAL STATIC, directed by artist Chris Habib.
Join the event on Facebook here
In July 1994, Spencer Tunick phoned all the people who had expressed interest in posing nude individually for his public street photographs and asked them to come together as a group photograph. Of all the locations in New York the artist could have chosen for his first group work, he decided to pick the epicenter of world politics, the United Nations. A total of 25 people showed up to pose on that remarkable early morning in Summer 1994, naked and brave in front of the General Assembly building. This day launched Tunick's Reaction Zone series. The book Reaction Zone presents the definitive collection of Tunick's early New York City photographic group assemblages of nude bodies – from his first UN work in 1994 to his final New York City work in 2000 in front of the Dakota Hotel. The included photographs combine risk and urgency, portraying the figures as gestural splashes of flesh very much like the action painters use of paint in the 1940's and 1950's. Designed by Kristin Bowler and
with an introduction by Carlo McCormick.