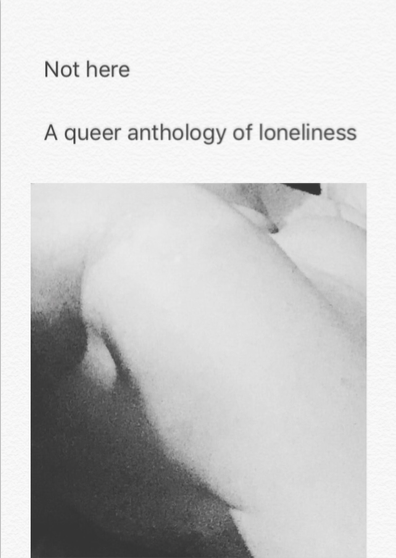 Event
Not here, a queer anthology of loneliness
Richard Dodwell launches his publication Not here, a queer anthology of loneliness. Dodwell will be joined in an informal conversation by writer Tom Eubanks, and various contributors will read selections from the book.
What does it mean to be lonely?
What does loneliness look like? Feel like?
31 artists, poets, performers and writers consider the experience of loneliness, with contributors including Olivia Laing, Colby Keller, Marc Hundley, Monique Mouton, Timothy Thornton, Alice Goodman, Charlie Porter and David Hoyle.
Not here is the debut publication from Pilot Press, founded in London by the artist Richard Dodwell to shed new light on contemporary queer lives.
A second edition, to coincide with the US launch at Printed Matter New York, includes a special new foreword by Sarah Schulman.
Printed in London
Softcover
145 × 210mm
100% recycled paper