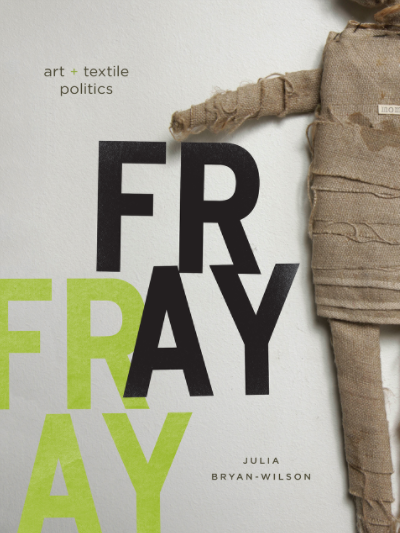 Event
Julia Bryan-Wilson: Fray – Book Launch and Reading
Join us for a reading with scholar Julia Bryan-Wilson from her new title Fray, newly published by The University of Chicago Press Books. Join the event on Facebook here
In 1974, women in a feminist consciousness-raising group in Eugene, Oregon, formed a mock organization called the Ladies Sewing Circle and Terrorist Society. Emblazoning its logo onto t-shirts, the group wryly envisioned female collective textile making as a practice that could upend conventions, threaten state structures, and wreak political havoc. Elaborating on this example as a prehistory to the more recent phenomenon of "craftivism"—the politics and social practices associated with handmaking—Fray explores textiles and their role at the forefront of debates about process, materiality, gender, and race in times of economic upheaval.
The first contemporary art history book to discuss both fine art and amateur registers of handmaking at such an expansive scale, Fray unveils crucial insights into how textiles inhabit the broad space between artistic and political poles—high and low, untrained and highly skilled, conformist and disobedient, craft and art.
Julia Bryan-Wilson is professor of modern and contemporary art at the University of California, Berkeley.