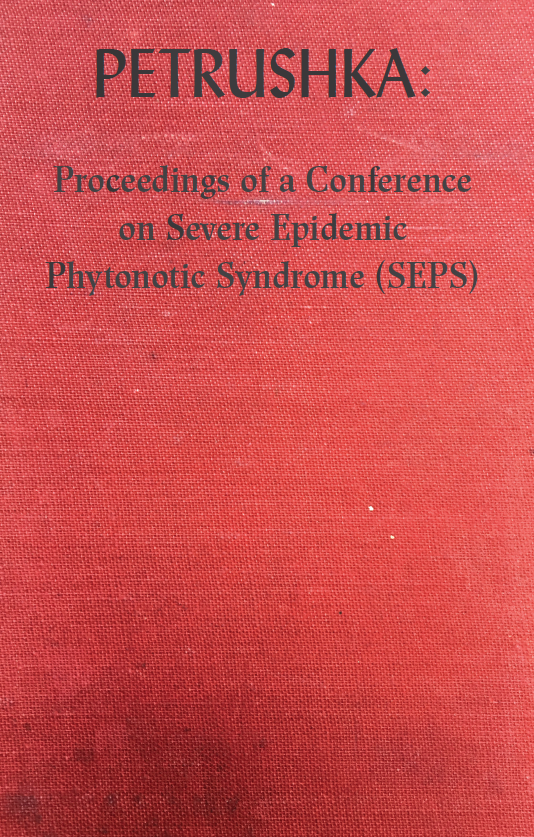 Event
Petrushka: Proceedings of a Conference on Severe Epidemic Phytonotic Syndrome (SEPS) – Book Launch
Join us for the launch of Petrushka: Proceedings of a Meeting on Severe Epidemic Phytonotic Syndrome (SEPS). The event will include an introduction to the project from editor Peter McCarey, and readings from publication contributors:
-Mariarosaria Cardines, linguist, Geneva
-Elysa Hammond, Director of Environmental Stewardship, Clif Bar,
-Charles M. Peters, tropical ecologist, forester, Kate E. Tod Curator of Botany at the New York Botanical Garden
-Stephen Rapp, former United States Ambassador-at-Large for War Crimes Issues in the Office of Global Criminal Justice.
-Peter McCarey, project editor
Join on facebook here
Petrushka gathers the proceedings of a meeting that took place in Cape Cod last autumn, about a major pandemic in which people turn into various species of plant, anything from parsley to bamboo.
The event confronted experts in various fields with the breakdown of their respective domains, asking them what they would want to salvage from the situation. The participants were mostly Rockefeller Foundation Fellows – among them a public health specialist; a State Dept. ambassador-at-large (from the previous administration); an ecologist; two historians; a philosopher; an artist/filmmaker; and an epidemiologist.
The aesthetic of the work is quite deliberately borderline boring, designed to look like and read like a League of Nations report, evoking catastrophe without allowing readers to focus on the survival (or not) of individuals with whom they might feel some affinity. It will be published only on paper, because part of the fiction is that the pandemic is exacerbated by electromagnetic radiation.
Published by Molecular Press.