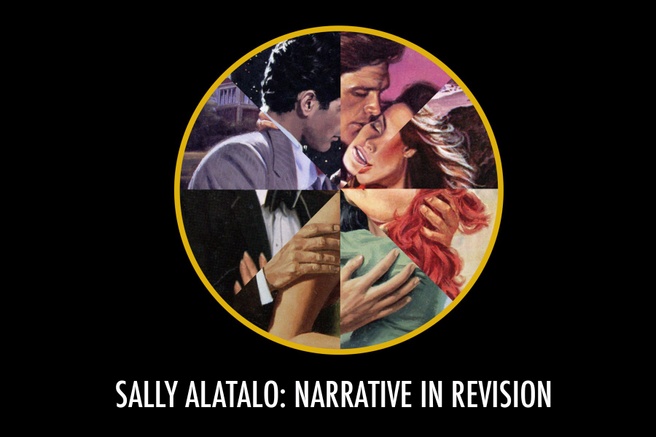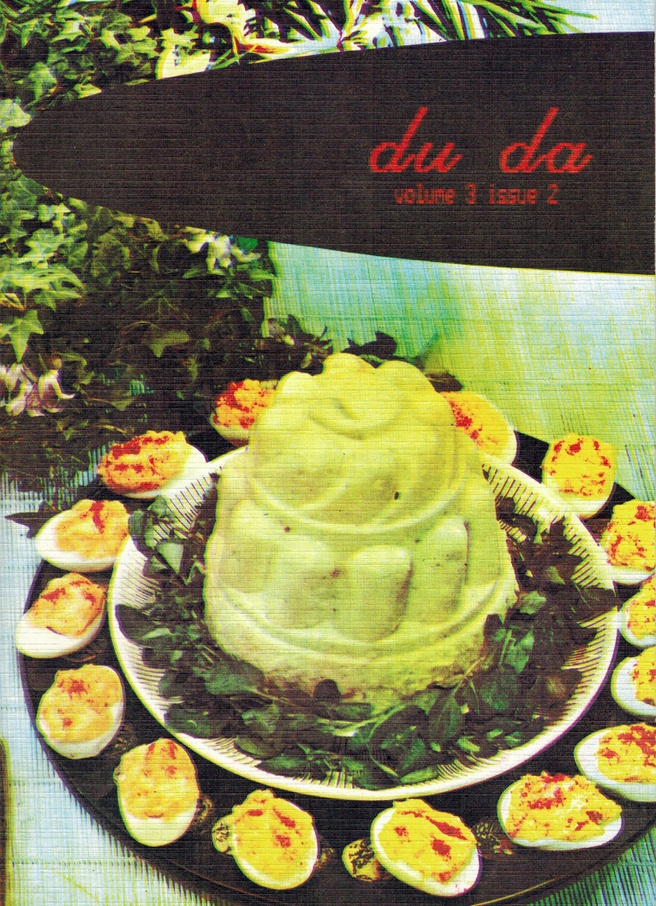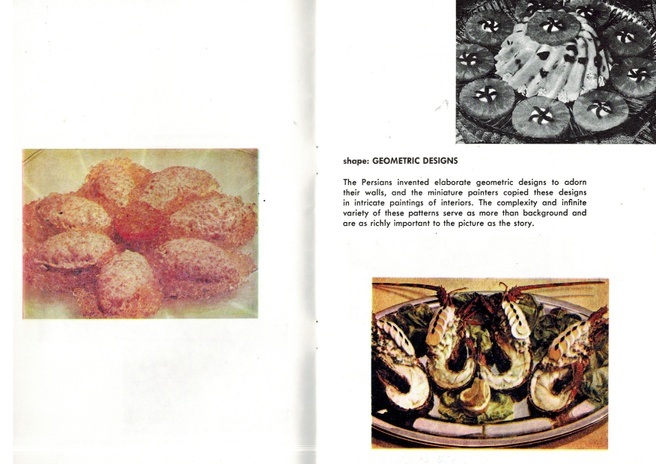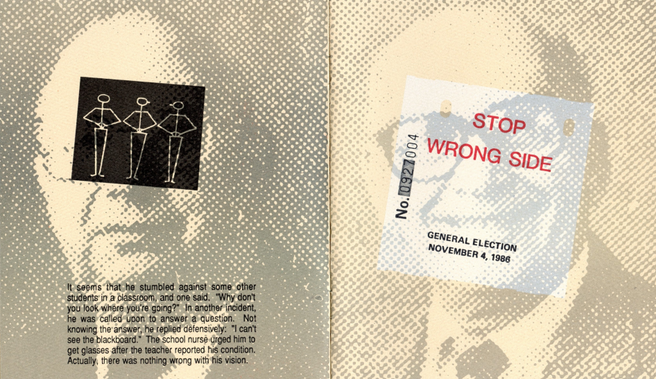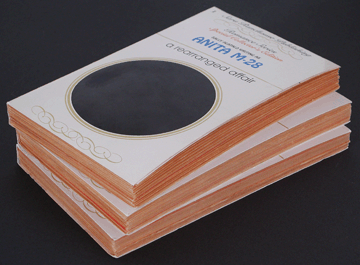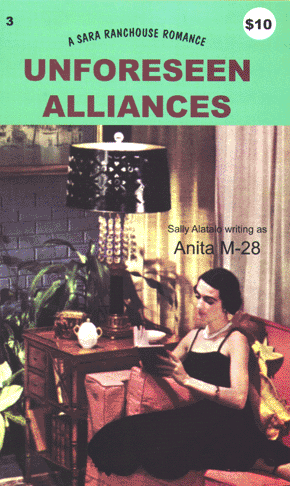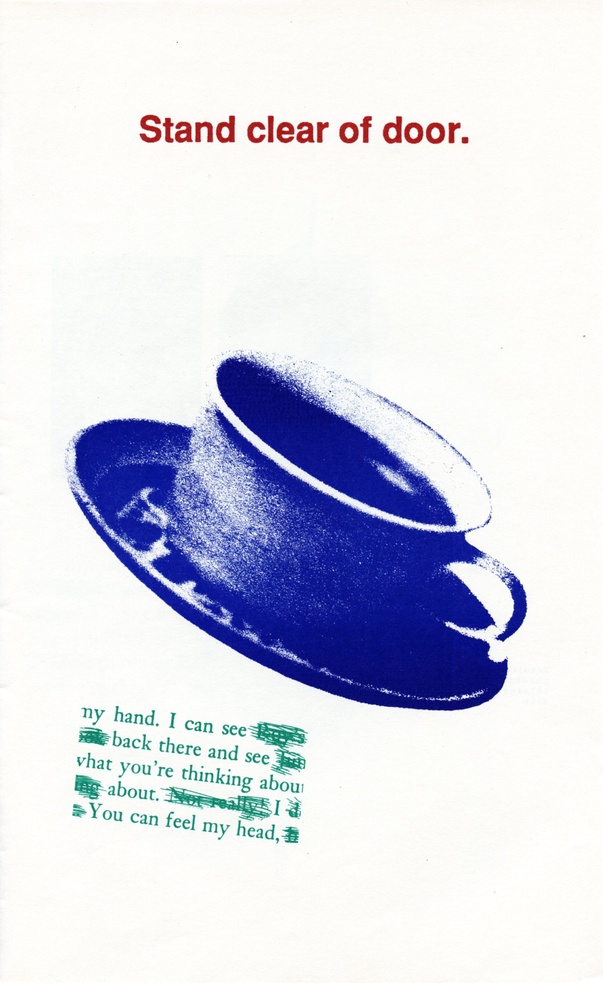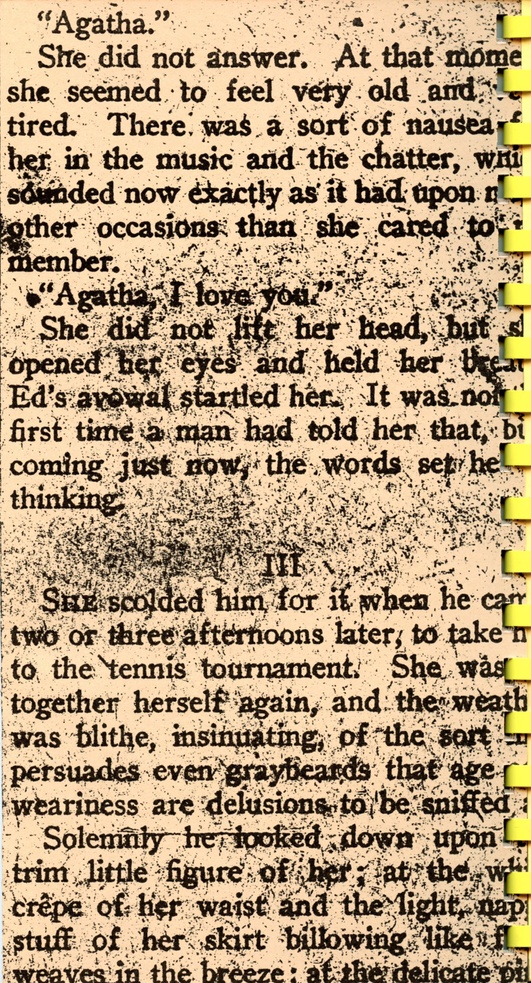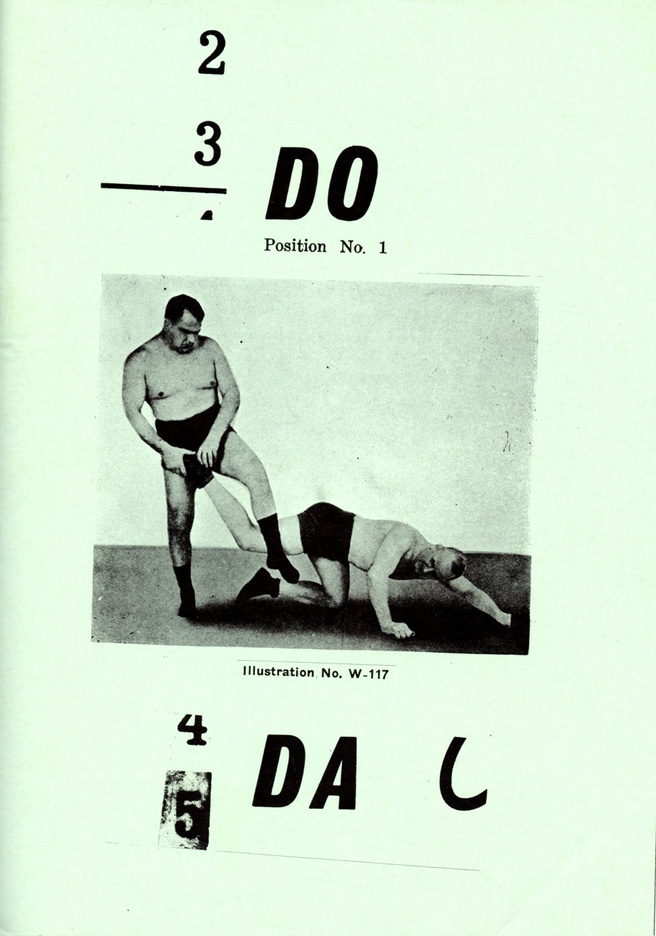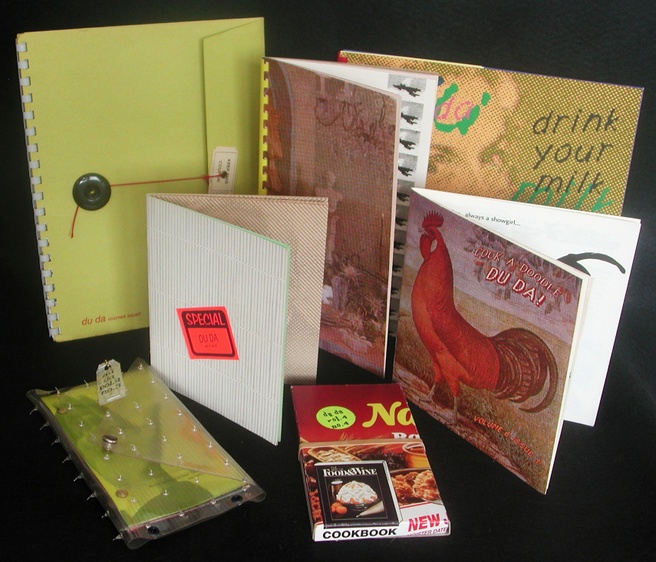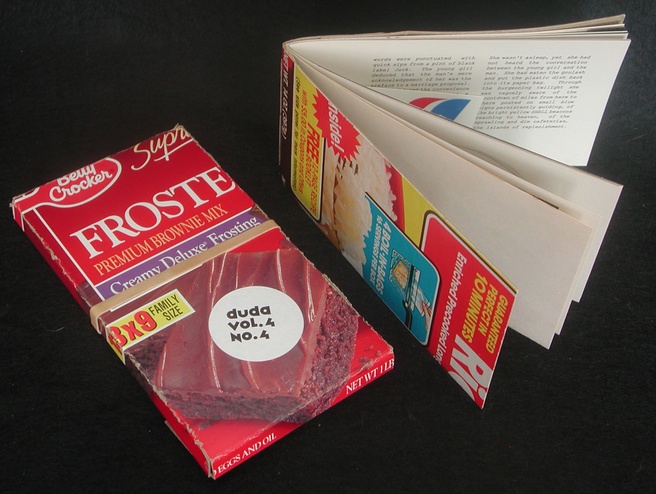 Exhibition
Event
Sally Alatalo: Narrative in Revision
Printed Matter presents Sally Alatalo: Narrative in Revision, an exhibition of book works from Chicago-based artist and writer Sally Alatalo. The exhibition overviews several decades of Alatalo's projects, from her artist periodical DuDa Magazine and imprint Sara Ranchouse Publishing, to recent works that document the artist's relocation to a rural property in SW Michigan. On the occasion of the exhibition, Printed Matter has published

An Arranged Affair, a new work by Alatalo, with a foreword by Hannah B Higgins. With this project, Alatalo has resituated her earlier work A Rearranged Affair, a re-collation of a series of romance novels, with renewed attention to the literary possibilities and revelations of the texts in a more consciously narrative revision.
Please join us for an opening reception with the artist, Thursday May 25, 6-8PM. RSVP on facebook here.
Alatalo's early endeavor, DuDa Magazine (renamed Chicago Dada, DoDa, doo da, do dah, and Duz over the course of its life), was a quarterly publication that ran from the mid-1980s through the early 1990s. The periodical adopted a post-punk aesthetic of underground graphics and experimental print technologies, and was distributed through alternative networks. Appropriated texts and visual content fold in fragments of pulp fiction, cooking recipes, commercial advertisements, visual dictionaries, fashion, food, and lifestyle magazines. Throughout these works, Alatalo recasts imagery frequently attached to the domestic spaces of mid-century America—model households filled with appliances and the comforts of suburban homesteading—through the lens of feminist and aesthetic theory.
An early issue of DuDa Magazine (Volume 2 Issue 1) particularly reveals Alatalo's method. The reader opens to "Modern Appliances for 1986," each page featuring a different stock image of a household appliance. A stack of slow-cookers is re-fashioned as a hatbox; a blender is collaged with a 1950s housewife and a body builder; a coffee percolator is presented next to a stone tablet inscribed with hieroglyphics. The opening spread features an illustration of an electric stove overlaid by a cowboy, his guns drawn at the hip—a visual pun on the two senses of "range." The various components of the appliance—knobs, doors, timer—are each relabeled with a word lifted from a pulp Western, diagrammed as "plains," "buffalo," "campfire," "massacre." The object becomes a hybrid visual lexicon—it can be read as sentence and understood as narrative.
Established in 1993, Sara Ranchouse Publishing followed DuDa as an art project through which Alatalo produced a run of artists' books that played with commercial publishing formats, particularly genre fiction. Throughout her work, Alatalo maintains a steady engagement with language, often looking to existing texts to mine their "linguistic data," and reassembling it into new, variant works. Sara Ranchouse is a project about publishing, with an interest in the industry and abiding elements that bring a book into the world, reflecting on the syntax of printing and other technologies, recycled resources and the mechanisms of distribution.
The Sara Ranchouse Pulp series operates within the conventions of mass-market publishing, reusing the tropes of genre fiction to lay out, among other things, a critique of various social and political constructions. In her latest published project, An Arranged Affair, Alatalo continues to use standard format paperback novels. With this work, she redresses her earlier work, A Rearranged Affair, pulling apart and re-collating 188 romance paperbacks, one page extracted from each title, into an encompassing ur-Romance. Meticulously selected and connected by Alatalo, the character names and specific storylines are continually traded out, but the arc of the action is familiar and the narrative carries on convincingly. (An Arranged Affair is available

here).
For Narrative in Revision, Alatalo presents several new book works, marking a turn in her practice that is increasingly language-based, minimal and conceptually focused. Surface Area imagines the relative surface areas of small amounts of sand, silt and clay, inspired by an unselfconsciously poetic text that Alatalo came across while researching the soils of her new home in rural SW Michigan. The work illustrates each material in relationship to the space of the page itself, mapping the subtle shifts, page by page, of an entire wall in a house as was used as reference of measure in the original text.
Migration Narrative proposes an extremely slowed reading of blackbird migrations that fill the sky above her home each April, utilizing video stills in exchange with paragraphs to examine the continuous small dramas of comings and goings. It mirrors her 2016 work, Magic Alice and other micro-dramas concerned with the space between characters (also on view) in its continual and subtle rearrangement of characters.
For example contemplates space in relationship to the natural landscape, the digital realm, and their erasures. It takes Nikon's recommendation for erasing a camera's memory card. Since simply deleting images from the card may leave digital traces, overwriting the files with other images is considered a more secure method, and Nikon suggests you use "for example, pictures of empty sky." Each book in the edition is unique, presenting a printed record of both a full memory card's continuous erasure, and the impossibility of the sky's emptiness. For example is possible only by virtue of the capabilities of the digital edition; Alatalo has come full circle from her early explorations of the syntax of technologies in relationship to the space of the book.
For more information, please contact news@printedmatter.org.