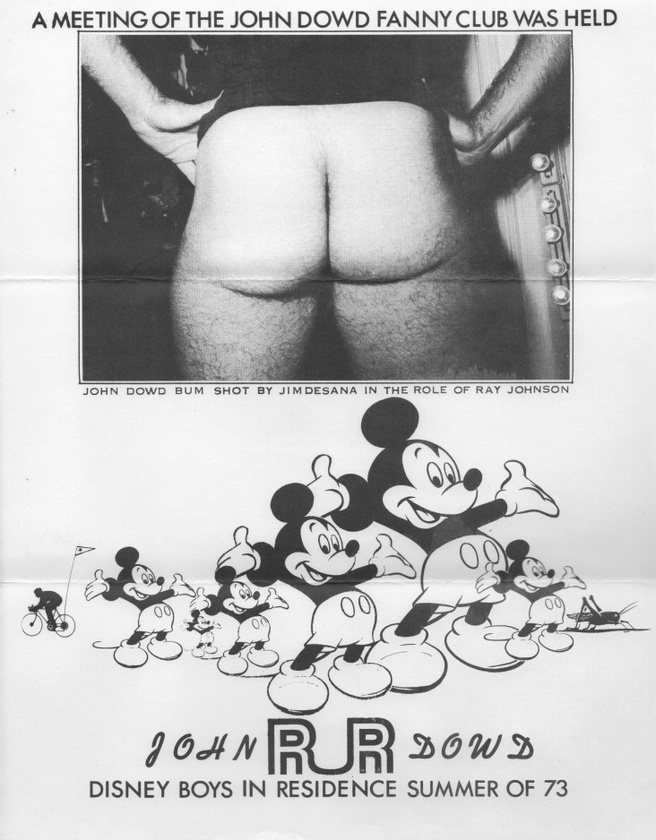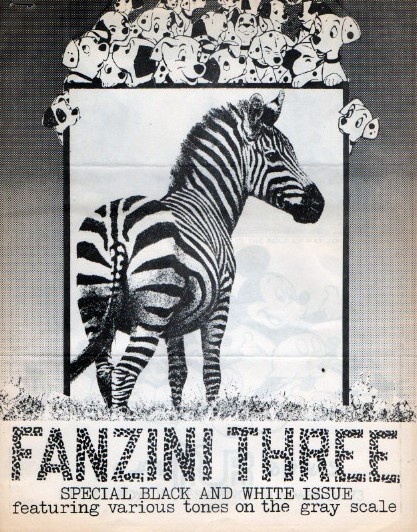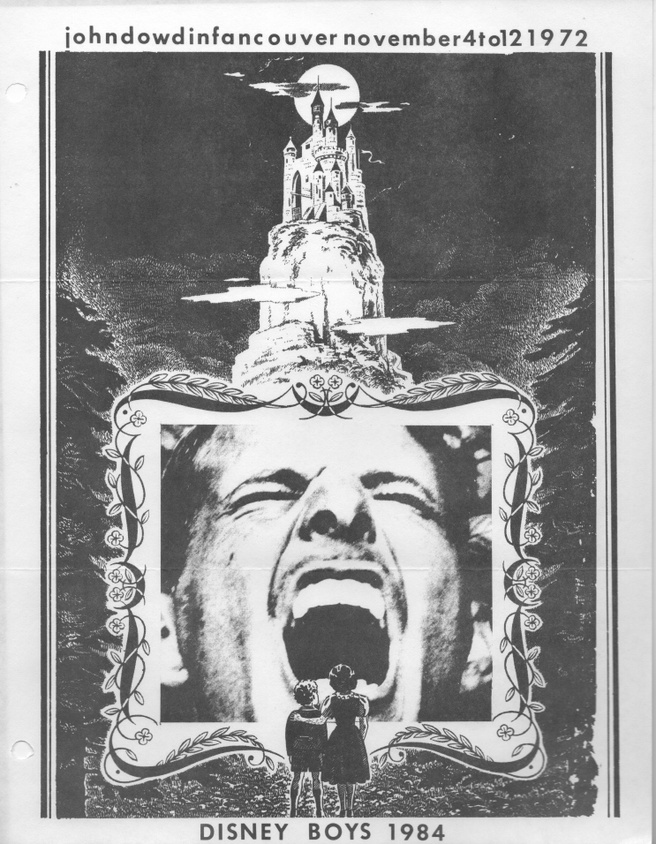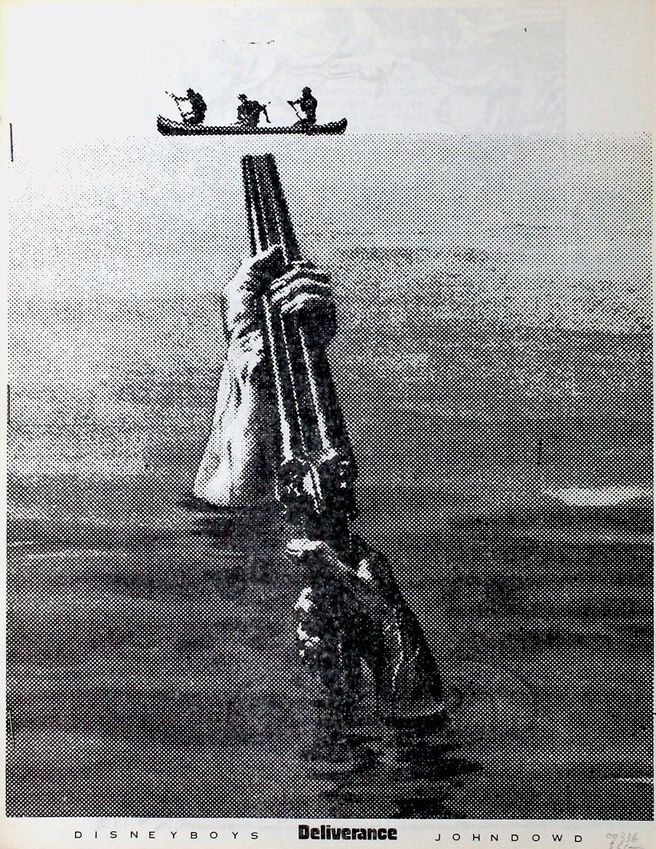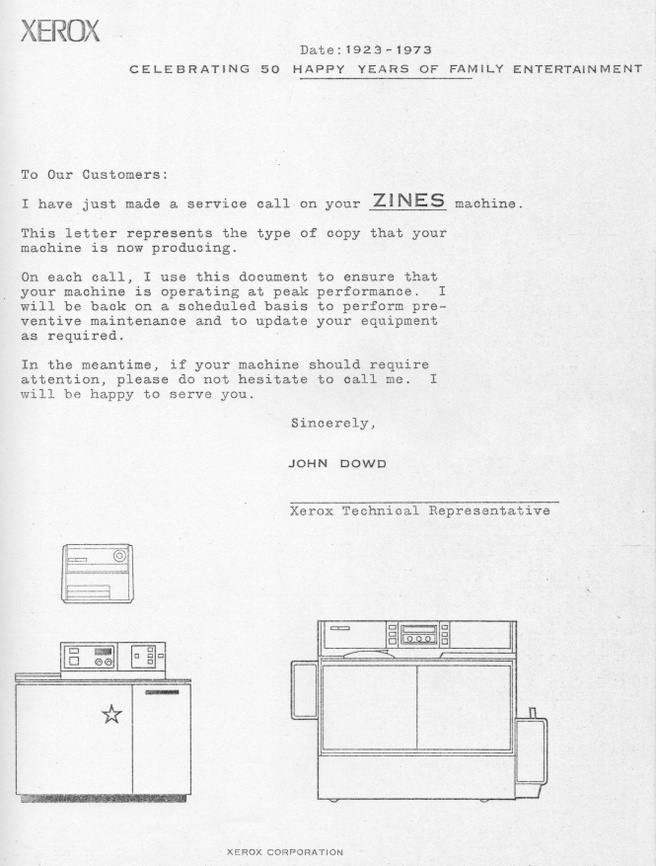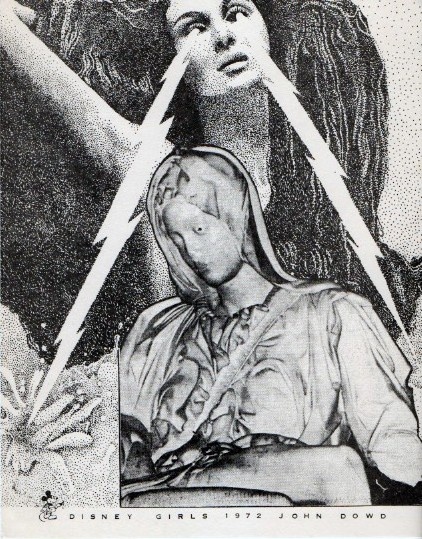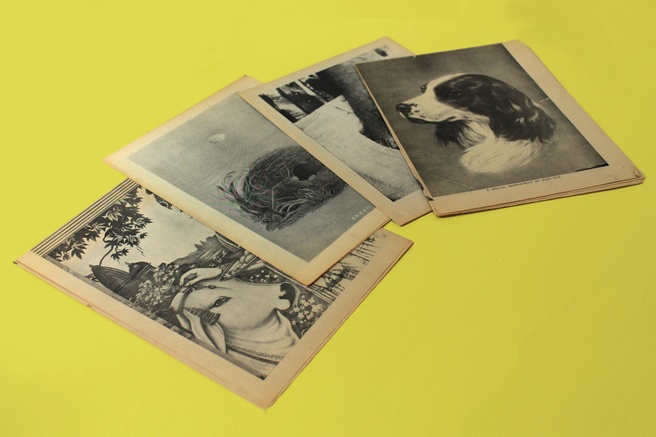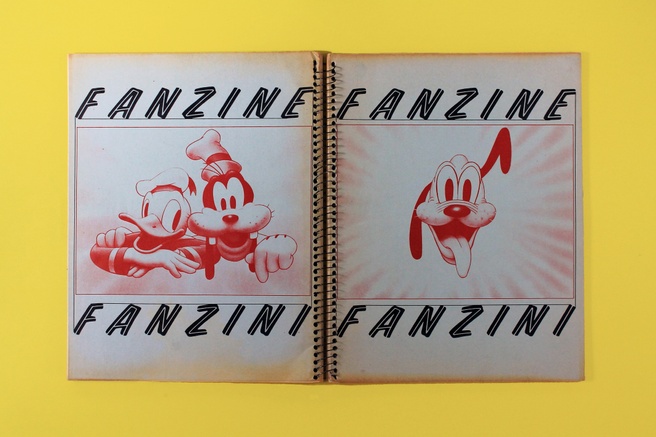 Event
Exhibition
The John Dowd Fan Club
An exhibition of published works and ephemera
Printed Matter is pleased to announce The John Dowd Fan Club, an exhibition of self-published serial publications and ephemera by late New Yorker John Dowd, a key if often overlooked figure in the correspondence art movement of the early 1970s. The exhibition will be on view in Printed Matter's project room from April 21 – May 20. Join us for an opening reception on Friday, April 21, 6-8PM. Join the event on Facebook here.
The John Dowd Fan Club traces Dowd's collaborative output through a near-complete overview of editioned publications and folded broadsheets, accompanied by extensive archival material including unique zines, xerox ephemera, promotional inserts, collages, mail art, correspondence, and original stencils. Highlights from the exhibition include a full set of FANZINI, edited by longtime Dowd collaborator John Jack Baylin, as well as Dowd's music-influenced periodical THE STAR, and issues of his seminal collage broadsheet SUPPLEMENT, featuring a prototype version of a final issue never put into circulation.
John Dowd's fascinating body of work draws from a huge range of influences, filtered through a pre-Punk xerox aesthetic and inflected by post-Stonewall political concern. Drawn from the pervasive 'image bank' of popular culture, the works' lifted imagery was sourced from media and everyday life, removed from specific context and liberated of their captions. In a biographical statement written on Dowd (which he subsequently worked back into his art) he was quoted saying "I really like pictures in sequence, facing each other on opposite pages; then you can say something". For Dowd it was a simple and beguiling equation in which collage and juxtaposition offered a wildly productive means to generate new narrative work that bridged the personal, cultural and political, often accompanied by his perverse sense of humor.
Dowd's work shows a recurrent fascination with celebrity and stardom, exploring the inherent power that images possess as a kind of 'advertisement', standing in for a set of ideas and advancing an agenda. Pop-stars and cultural icons were 'projects' that circulated through society, and their likeness carried fetistishic properties with specific, attendant meaning (Donald Duck, one such icon found throughout Dowd's work, is for his part always playing the "sacrificial bird"). Dowd's work borrows from a recurring cast of characters familiar from Entertainment iconography – actors, artists, performers, cinema (John Boorman's Deliverance was a fixation all its own), animals, superheroes, and all things Walt Disney. Dowd fastidiously collected these images himself or solicited them through open calls he issued to his friends and the mail art community at large.
For Dowd and many mail artists, this artistic process was inevitably one of mythologizing, an opportunity to issue a self-styled version of the imagined self. As Dowd once noted, he wasn't interested in the loud Pop-art demeanor of the 1960s, which he called 'explosive', so much as the new 'implosive' turn of the 70s characterized by a shift toward smallness. Personalized exchange carried out through the US Postal Service was an artistic medium built on intimacy and connectedness, if not outright flirtation, and it offered a Dowd the perfect forum for broadcasting facets of his identity to an interested audience of correspondents.
John Jack Baylin was an artist living in Vancouver when he discovered the mail art output of Dowd, the handsome young leather man who worked at NYC's "infamous" Eagle Bar. After a chance meeting at Max's Kansas City, Baylin was smitten with the "charismatic" artist, and the two initiated an ongoing mail exchange. The material they traded during this early art crush phase was shaped by teen magazines of the time like TIGER BEAT, which offered a satirical take on fandom.
Out of this correspondence, Baylin initiated the "JOHN DOWD FANCLUB", a semi-fictitious group formed in admiration of Dowd. Fanclubs such as this one started to spring up in the 1970s, 'celebritizing' members of the correspondence school, generating artwork and ephemeral objects like postcards and publications, and holding social engagements. Early issues of FILE magazine published by GENERAL IDEA listed the Marcel Duchamp Fan Club and Max Ernst Fanclub in their classified section. Ray Johnson, a corresponder of Dowd's for many years, famously created such clubs as part of his own mail art practice (The Shelley Duvall Fanclub, Claude Picasso Fanclub, and Nancy Sinatra Fanclub, to name a few) and went on to found the John Dowd Fanny Club in response to Baylin's own.
In 1972 Dowd made a visit to Vancouver for the inaugural JOHN DOWD FAN CLUB gathering, documented in the first incarnation of FANZINI titled JOHN DOWD FANNY CLUB FANZINE. Other artists present at the gathering, including members of General Idea and Image Bank, were likewise contributors to the issue.
The John Dowd Fan Club puts on view the entire run of the collaborative periodical FANZINI (six issues, as well as rarely seen FANZINI off-shoots) which came out of that gathering. "FANZINI '75", conceived and designed by Dowd, is a stand-out of the group, and returns to Dowd's interest in advertising. Full of glossy black and white faux advertorials, sleek typography, found celebrity imagery, and plenty of kitsch, the magazine has the feeling of a "faked" monthly out of place at your corner newsstand. The issue brings together a slew of personalities from news and the arts, including Diana Ross seen in the role of Billie Holiday from Lady Sings the Blues, Huey Newton and the Black Panthers, John Waters's Divine, Koi fish, cartoon cats and dogs, and lots of Disney, all of which are interspersed with the hardly-buried sexuality of leathermen, wrestlers and other scantily-clad beefcakes.
The show's curator Shannon Michael Cane to this day holds FANZINI '75 dearly as his favorite zine at Printed Matter. "I stumbled onto FANZINI '75 while browsing Art Metropole in Toronto for the first time in 2007. It was the slick font of the title logo that first allured me, with its bold italicized letters printed over the negative space of Zeke Smolinsky's intricate stencilled image of a hawk swooping down on a rattlesnake. The logo feeling more like a work of commercial branding rather than a front for a fanzine – I was both confused and intrigued, who were these two Johns and what is FANZINI?"
Predating FANZINI, Dowd self-published SUPPLEMENT, a folded broadsheet that revealed a themed narrative as it was opened. The publications were reminiscent of the collaged images you might find tacked-up on a teen's bedroom wall, lending them a romanticized sense of adoration. Issues include SUMMER, PERFORMANCE, WRIST WATCH, EARTH, SUN, SOLO and SPECIAL SUPPLEMENT.
Also on view is THE STAR, created in 1969 with New York based photographer Stanley Stellar. This work comes close to an actual "fanzine", referencing the oversized paintings of pop stars he was making at the time. Appropriated images and graphics are laid in next to several collages of The Rolling Stones, giving it the feeling of published fan art.
Items for sale include FANZINI '75, FANZINI GOES TO THE MOVIES, THE STAR and the 7 different issues of SUPPLEMENT. Facsimile copies available of never-published original xerox books will be available for handling.
*Items on view are loaned from the personal archive of Shannon Michael Cane, Zeke Smolinsky, Philip Aarons and the Morris and Helen Belkin Art Galley and Morris/Trasov Archive at the University of British Columbia – special thanks to John Dowd archivist Jamy Ian Swiss.