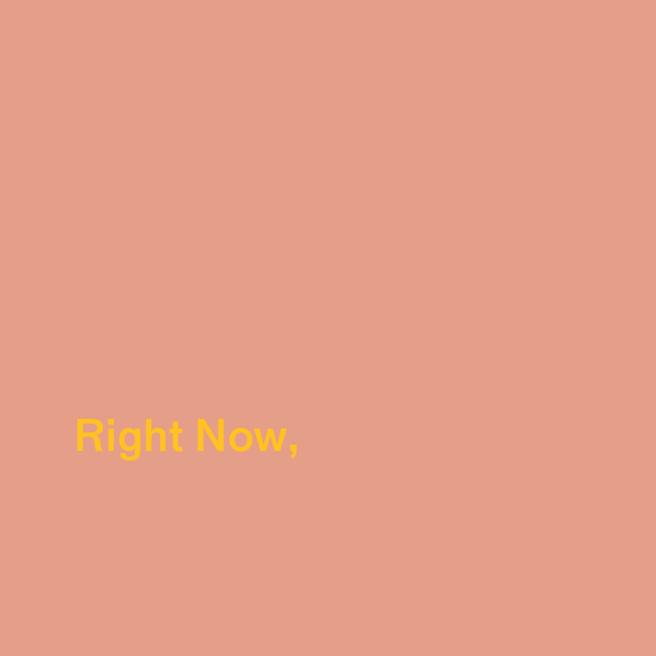 Event
Right Now by Robin Cameron – launch and signing
Right Now is a book of 365 stories inspired by the chronological events of an e-mail archive. A 10-year span in the artist's life is distilled into a single new year—days, months and years are blurred into a pastiche of deconstructed personal histories, episodic memory. Robin Cameron uses our perception of time as a device to formulate themes of permanence, change and nostalgia. In Right Now, the past is reiterated into the present creating an examination of readers' tenuous relationship to memory and time. Join us for a reception and signing with Cameron.
Right Now is published by Run/Off in a limited edition of 125 copies; designed with Franklin Vandiver and edited by Elizabeth Karp-Evans. Run/Off is a Bronx-based interdisciplinary project devoted to publishing works by visual artists, composers and writers. Founded in 2014 by artist Nickolas Mohanna, the imprint produces small editions that are designed and created in close collaboration with each respective artist. All books are printed and bound in NYC.
Join the event on Facebook here
Robin Cameron is a New York-based artist. Her books are held in the collection of the MoMA Library and have been published by Hassla, The Song Cave and Bodega. Her work is in the permanent collection at the Whitney Museum of American Art. She graduated in 2012 with an MFA from Columbia University.