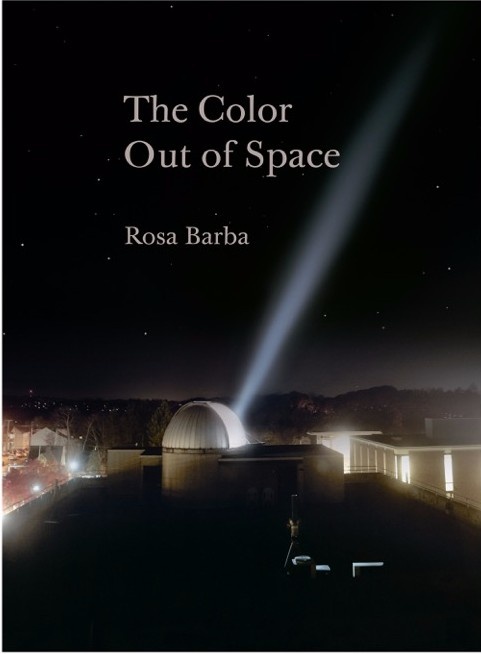 Event
Rosa Barba: The Color Out of Space -
Book Launch & Conversation
Join us for a Sunday launch with artist Rosa Barba, on occasion of her new publication The Color Out of Space, newly published by Dancing Foxes Press, MIT List Visual Arts Center, and EMPAC. The event will feature a short conversation with Rosa Barba and curator Henriette Huldisch.
The work of Rosa Barba (born 1972), encompassing sculpture, installation, text-based wall works, and publications, probes the precarious relationships between historical record, personal anecdote, and fictional narrative. The Color Out of Space takes as its point of departure a film that expands into outer space the artist's ongoing interrogation of geologic time as measured against the span of a human lifetime.
The publication includes essays by Victoria Brooks, Henriette Huldisch, and Gloria Sutton, and is designed by Filiep Tacq.
Dancing Foxes Press is an independent publishing platform whose mission is to render into distinctive form ideas that emerge from the minds of artists, writers, and scholars. Projects are driven by content and collaboration. Through research, editorial support, and hands-on production and craftsmanship, the Press develops and produces tangible representations of inspired concepts. Founded in 2012, Dancing Foxes Press is published and edited by Karen Kelly and Barbara Schröder.