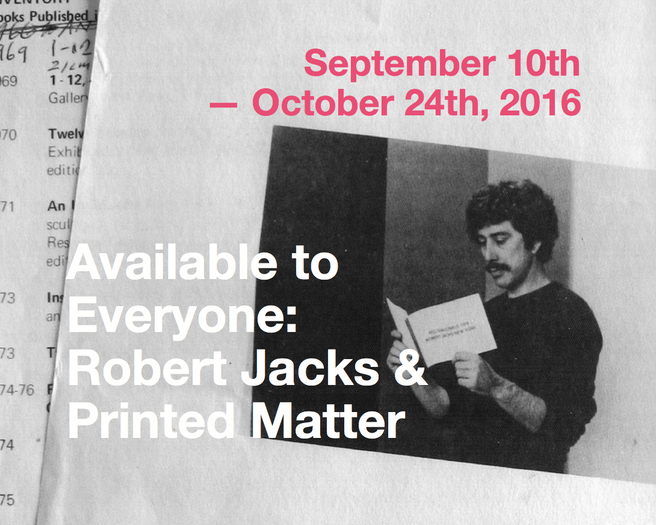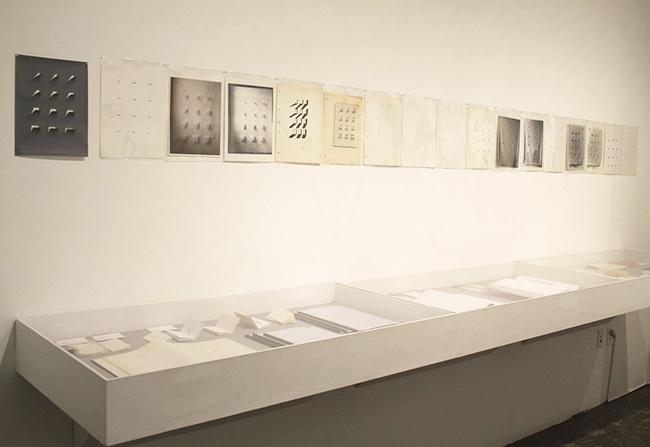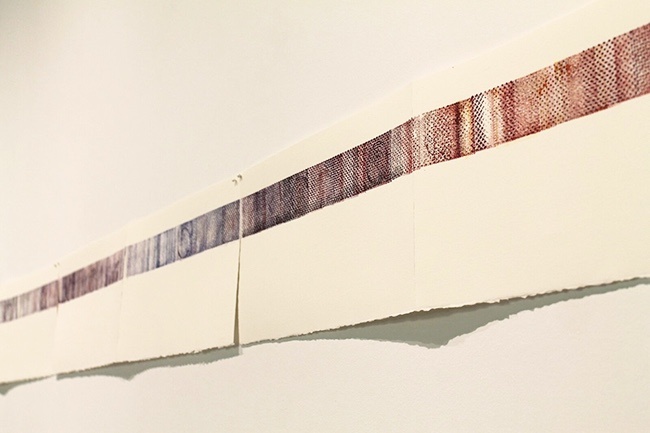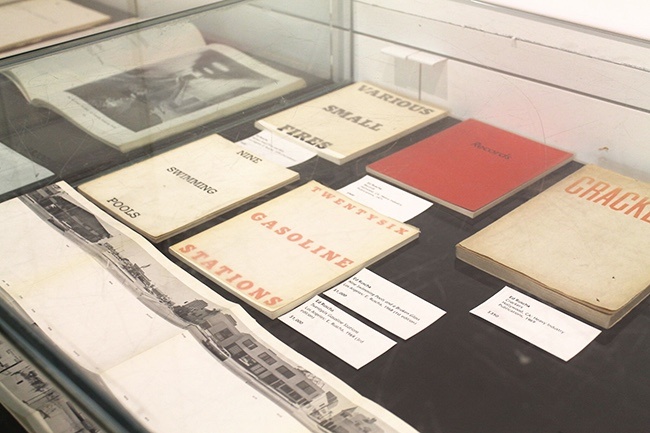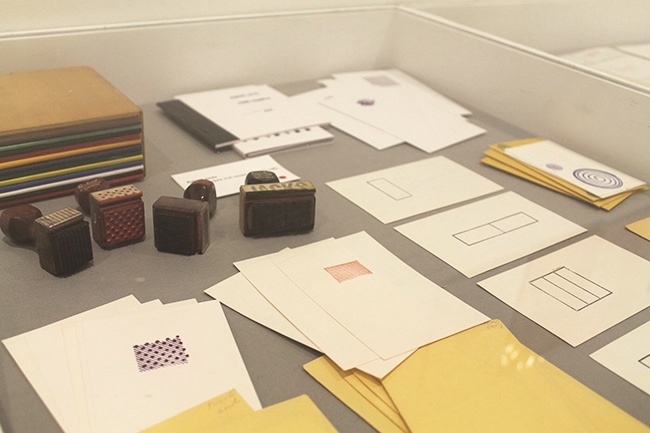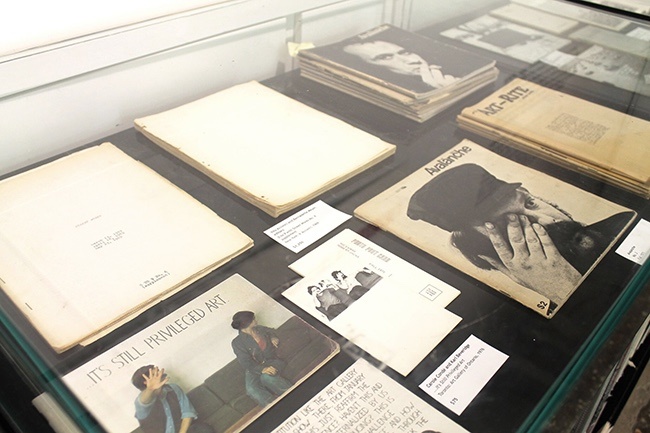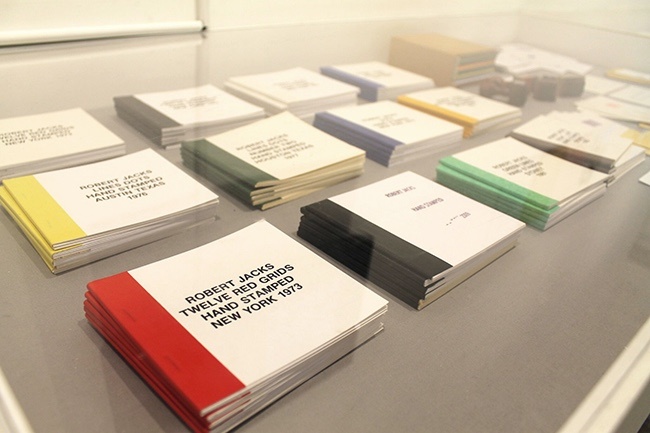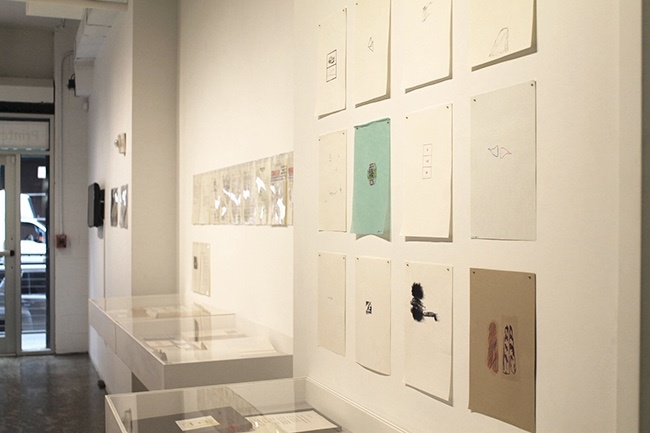 Event
Exhibition
Available to Everyone: Robert Jacks and Printed Matter
Opening Reception:  Saturday, Sept 10, 5-7 PM
September 10 - October 24, 2016
Printed Matter is pleased to announce Available to Everyone: Robert Jacks and Printed Matter, curated by Peter Anderson. The exhibition presents two connected bodies of material: a survey of artists' books by Australian painter, sculptor and bookmaker Robert Jacks (1942-2014), and an extensive selection of publications drawn from Jacks' own collection, many of which were purchased from Printed Matter in the early years of the organization. Pieced together with correspondence and other ephemera from the Jacks archive, the material illustrates a long-term working relationship connecting the artist to Printed Matter, and also offers a view of Jacks' developing artistic practice during a formative period. The exhibition, which spans Printed Matter's project room and back exhibition wall, is presented on occasion of the organization's 40th Anniversary.
PROGRAMS
Peter Anderson on Robert Jacks at the NY Art Book Fair
Sat, September 17, 3:00-4:00 PM
Peter Anderson will give a lecture on the work of Robert Jacks presented at Printed Matter's NY Art Book Fair. The talk is presented as part of the Classroom, on the second floor of MoMA PS1 (22-25 Jackson Ave, Long Island City, NY 11101.)
Peter Anderson and Patrick McCaughey in conversation
Weds, September 21, 6:00 PM
Peter Anderson will be joined by academic and art historian Patrick McCaughey in a conversation on the life and legacy of Australian painter and book artist Robert Jacks. As a close friend of Jacks, McCaughey knew Robert during his formative time in New York in the 70's and is familiar with many aspects of his work. As the author of JACKS: The Artists' Books of Robert Jacks, Anderson will offer an analytical and historical take in contrast to McCaughey's anecdotal perspective. This event will take place at Printed Matter (231 11th Avenue, New York, NY 10001).
EXHIBITION
Robert Jacks began producing artists' books in the late 1960s around the time he left Melbourne for North America.  During this period he shifted from a career primarily focused on abstract painting toward a more idea- and process-based practice. He produced and advocated for books that were cheaply-created in large editions, affordable, and made to be distributed widely – often producing permutative works that sat within the framework of minimalism and conceptualism. Interested in ephemeral modes of production, his small-format publications utilized rubber-stamp and commercial offset printing, basic binding, and other simple methods. He regularly produced stamped cards which were conceived in connection to the mail art movement, and also initiated and contributed to a number of 'compilation' publications.
His work Twelve Drawings (1970) presents a serial investigation around a simple grid of six squares through a sequence of drawings and photographs, while the pages of An Unfinished Work 1966-1971 present the written specifications for six sculptural works. The earlier 1-12 (1969) is focused on counting (the number sequence determined by the number of edges in a cube) with versions that use simple combinations of lines, numerals, and letters. From 1973 to 1982 Jacks produced an on-going series of twelve 'hand stamped' books, with rubber stamp based work continuing as a thread within his practice in subsequent decades.
Across the back exhibition space is Lines Dots (2009), an experimental folded book with hand-stamped overprinting (of lines and dots in pigment inks of various colors), which was conceived as an executable 'wall drawing' stretching across the gallery wall.  A number of video pieces will put on view Jacks' performative 'readings', in which the artist leads the viewer through some of his key books and book related works.
Upon moving to New York in 1969, Jacks found himself enmeshed in a vibrant artistic community, which included, among others, future Printed Matter founders artist Sol LeWitt and art-writer/critic Lucy Lippard. Jacks was among the first to receive a letter in 1975 from the unformed organization which stated "We are investigating the possibilities of a publishing and distributing system for artists' books. (This does not mean catalogues)." Printed Matter's first print catalog included a single work by Jacks, and the subsequent catalog included 12 titles from the artist.  
With Jacks' own publications selling through the Printed Matter storefront on Lispenard St., he used consignment payments to steadily amass a significant collection of artists' books. The collected works include many of the foundational publications of artists' book history (purchased then for a few dollars), as well as a broader selection of under-known but no less interesting examples of conceptual book works from that era. This body of "found" work is itself a unique time-capsule of New York cultural history and view of Printed Matter's earliest days, providing a meaningful backdrop to Jacks' shifting aesthetic concerns.
This for-sale material includes upwards of 150 artists' books from the late 60s to early 80s, featuring an extensive selection of works by Sol LeWitt, Ed Ruscha, Jackie Ferrara, John Baldessari, Claes Oldenberg, Bruce Nauman, Alice Aycock, Daniel Buren, Carl Andre and Yoko Ono, as well as an additional selection of conceptual catalogs mostly dating from the 70s. Works from a cache of nearly 100 signed & dated cards (5 × 4.5") produced by Jacks in New York in 1976, each with a unique multi-stamp grid work (1×1"), will also be made available on occasion of the exhibition.  
Peter Anderson is an independent writer and curator. He has been actively involved in writing and visual arts practice since the late 1970s, and has published poetry and fiction, arts journalism and criticism, academic papers and numerous exhibition catalogue essays. Current projects include a PhD in creative writing at Swinburne University exploring relationships between writing and visual art, and the exhibition ephemeral traces: Brisbane's artist-run scene in the 1980s for the University of Queensland Art Museum.
Printed Matter thanks Julienne Jacks and Peter Anderson for their work on the exhibition. Printed Matter's exhibition program is made possible with the support of The New York City Department of Cultural Affairs, and the Andy Warhol Foundation for the Visual Arts. Available to Everyone: Robert Jacks and Printed Matter has also been generously supported by the Gordon Darling Foundation and the New England Regional Art Museum.