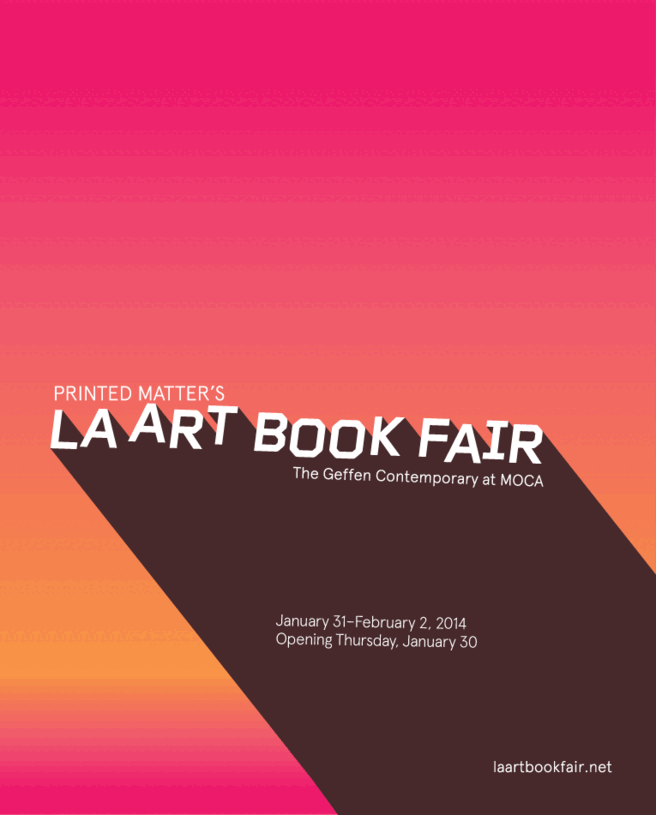 Fair
Event
Printed Matter's 2014 LA Art Book Fair
January 31 - February 2, 2014
Printed Matter's LA ART BOOK FAIR
January 31-February 2, 2014
The Geffen Contemporary at MOCA
Printed Matter presents the second annual LA Art Book Fair, from January 31st to February 2nd, at The Geffen Contemporary at MOCA.
Free and open to the public, the LA Art Book Fair is a unique event for artists' books, art catalogs, monographs, periodicals, and zines. Last year over 220 international presses, booksellers, antiquarians, artists, and independent publishers from twenty-one countries were represented at the fair.
For more information, visit the official LA Art Book Fair site!