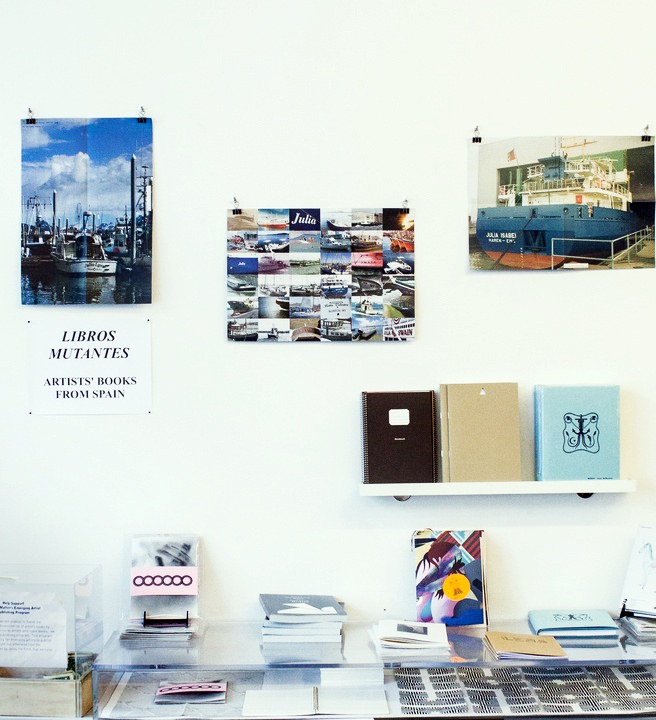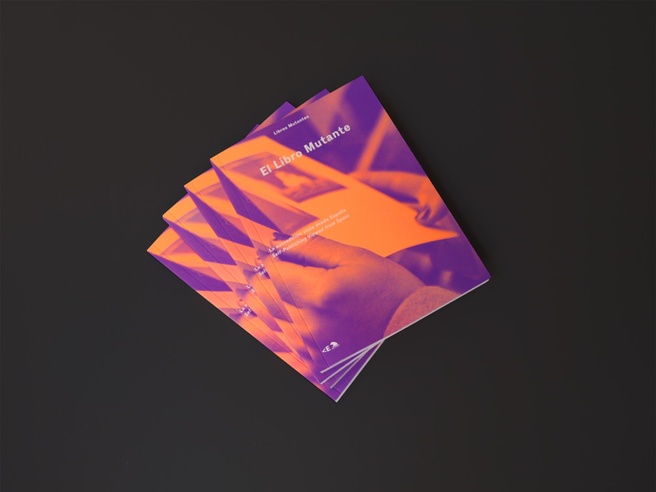 Exhibition
Spanish Artists' Books from Libros Mutantes, the Madrid Art Book Fair
September 15 - October 15, 2013
Printed Matter is pleased to present a selection of artists' books showcasing recent experimental publishing activity from Spain. Earlier this spring Associate Director Max Schumann was invited by Libros Mutantes Madrid Art Book Fair, hosted by the social and cultural center, La Casa Encendida, to present a talk addressing issues around artists' book culture and the state of independent publishing. The diverse selection of thirty artists' books and zines now on view at Printed Matter represent a selection of some of the many remarkable bookworks from Spanish independent presses represented in the Fair. The presentation of books is on view at Printed Matter (located at 195 10th Avenue).
As part of this exchange, Libros Mutantes will be featured in "The Classroom" program taking place at Printed Matter's NY Art Book Fair, which opens September 19 at MoMA PS1. Silvia Bianchi, Ricardo Juárez, Carlos Primo of Libros Mutantes and Mónica Carroquino of La Casa Encendida/ Acción Cultural Española (AC/E), will present a discussion looking at the evolution of the fair and offer a Spanish view of new directions in independent publishing.
Highlighted artists' publications from the material on view at Printed Matter include

Four Geometry Sets, by Ignacio Uriarte, published by Folch Studio's independent publishing house The Flames. Over the course of the bookwork the components of four geometry sets are combined (rulers with rulers, semicircles with semicircles, etc) to form 72 geometric shapes. The figures are reminiscent of the symbols or letters of a simple and precise code, like an alphabet designed by the Bauhaus. They also call to mind the design of present-day logos and signage.
Meanwhile, in Fabio Morais'

Diccionario Para Road Movie, published by Kitschic Ediciones, the artists' book reproduces dictionary pages in which the word 'frontier' is translated from one language to another. The book travels through language, page after page, as through territories, and is book-ended by illustrations from an old atlas.
Many of the selections in the display at Printed Matter are in the form of self-published zineformat booklets, physically casual but rich in content, such as Elena Gallen's

Moiré Landscapes. Using decontextualized detail of scanned images, this Risograph printed booklet presents a series of ethereal science fiction tinged scenarios.
As a whole this highly varied body of work is a compelling sample of, and testament to, a new and invigorated generation of artists' book publishing in Spain.
A list of books available as part of this presentation can be found on the Libros Mutantes table
The presence of Libros Mutantes at the NY Art Book Fair has been supported by the Acción Cultural Española (AC/E)