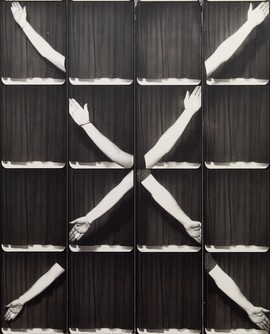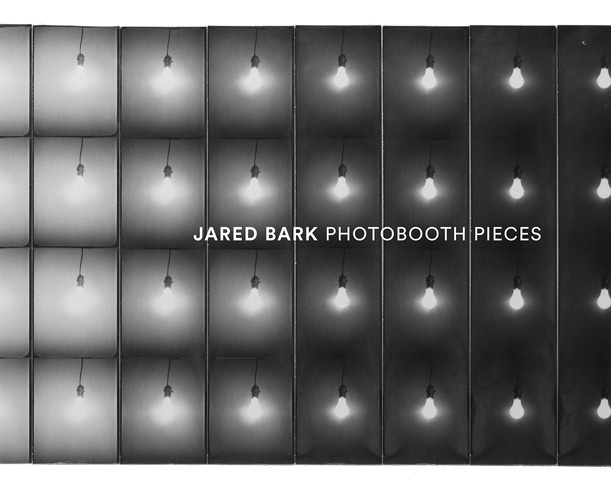 Event
Jared Bark: Photobooth Pieces – Book Signing
Join us for a signing with performance artist Jared Bark, on occasion of his new book Photobooth Pieces, published by Hunters Point Press.
Photobooth Pieces brings together for the first time in print a body of work little known or seen for nearly 40 years, by the pioneering American performance artist Jared Bark (born 1944). The selection of pictures in this volume covers a short but intense period of activity that the artist, a leading figure in the New York art world, undertook in his SoHo loft during the first half of the 1970s. These innovative constructions, assembled from photobooth strips, are an important addition to the history of art and photography of that time. The works are all reproduced at full scale and the book includes an essay by art historian Catherine Damman and an interview with the artist by Hannah Howe and Elizabeth Easton.
Jared Bark (b. 1944) has a BA from Stanford. His photo booth photography first appeared in When Attitudes Become Form (1969), curated by Harold Szeeman, and subsequently in solo exhibitions at the Holly Solomon Gallery, 112 Greene Street Gallery, and the Bykert/Downtown gallery, NY. His performance work has appeared at the Museum of Modern Art, Hallwalls (Buffalo, NY), documenta 6 in Kassel, Germany, and Marcia Tucker's seminal program Four Evenings, Four Days; it was recently featured in Rituals of Rented Island at the Whitney. Writers about his work include Roberta Smith, Sally Banes, Robert Pincus-Witten, and John Ashbury, among others. He lives and works in New York and Warwick, NY.