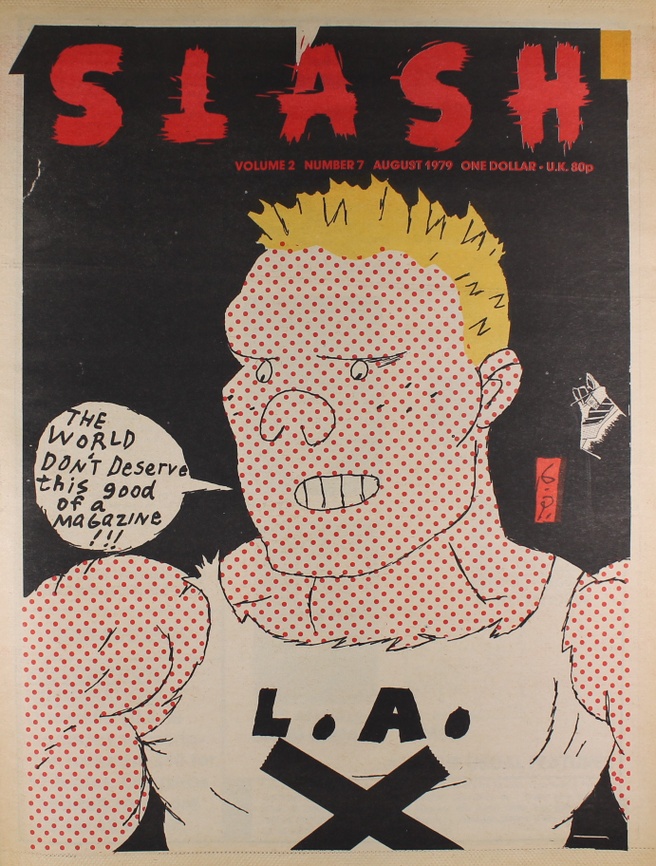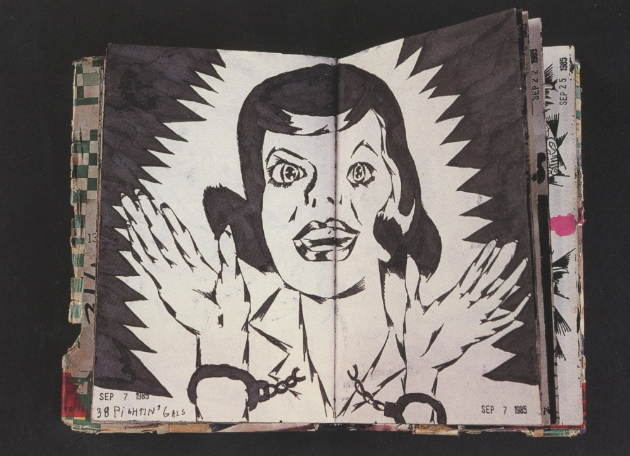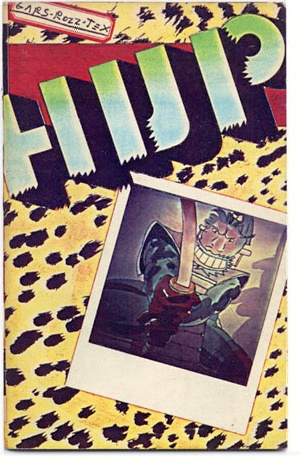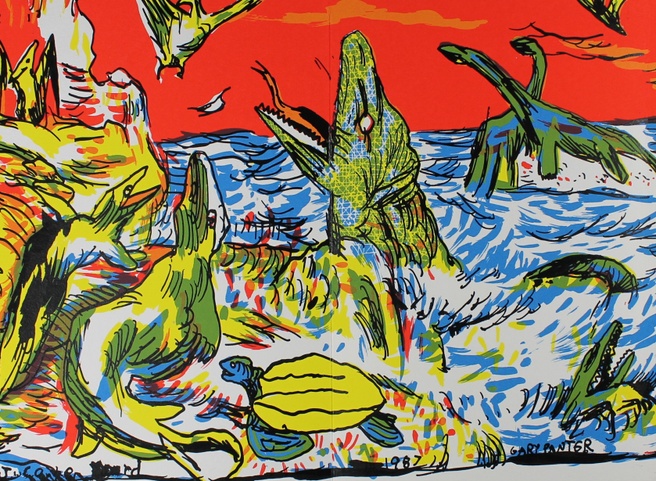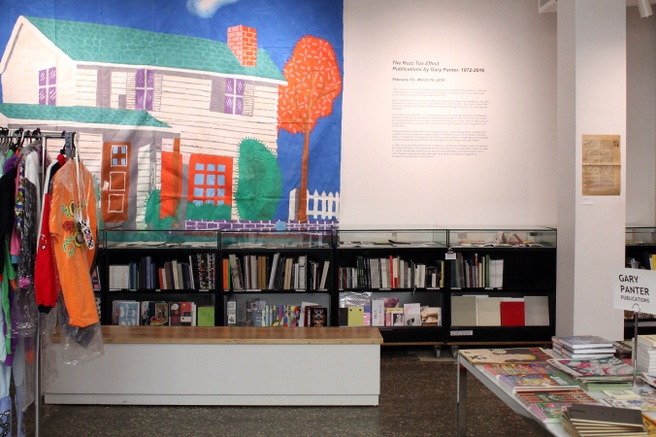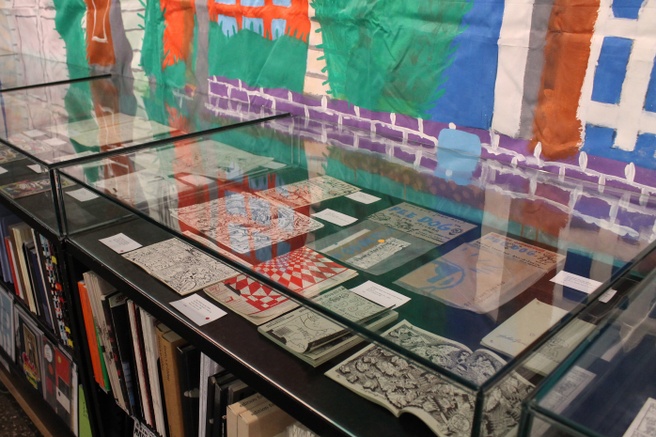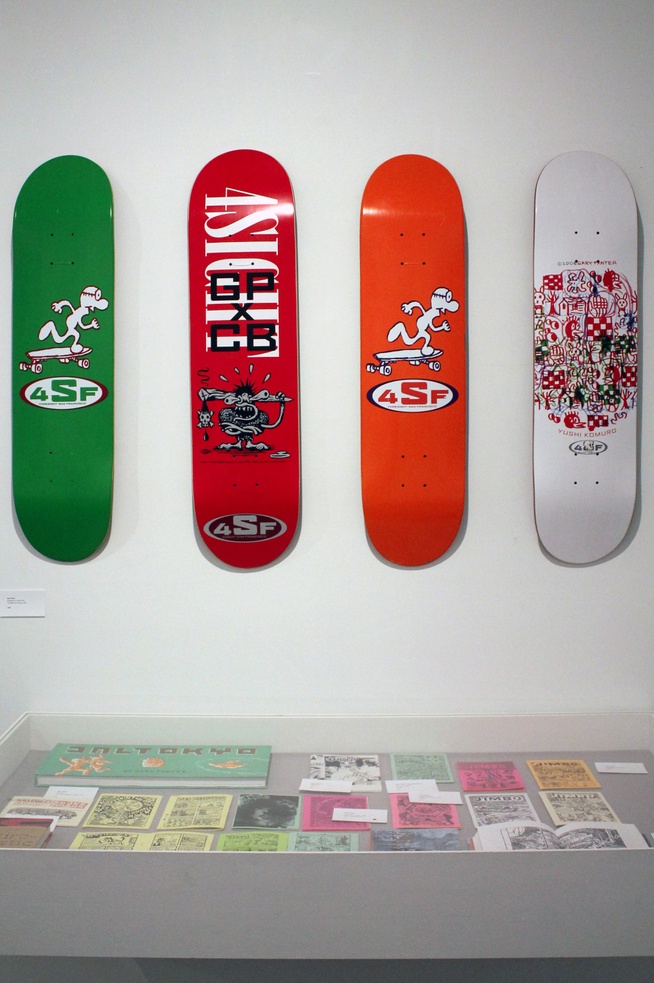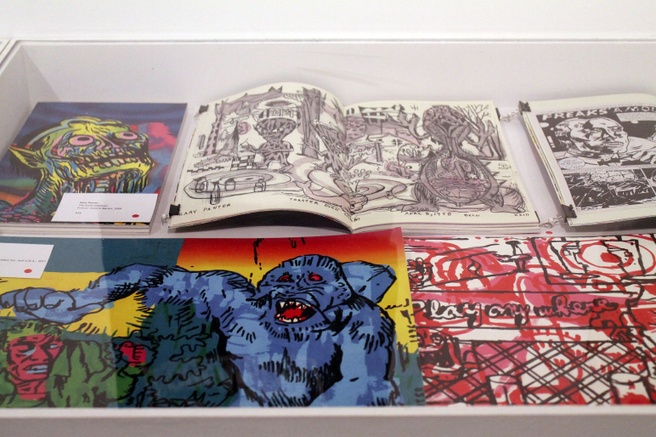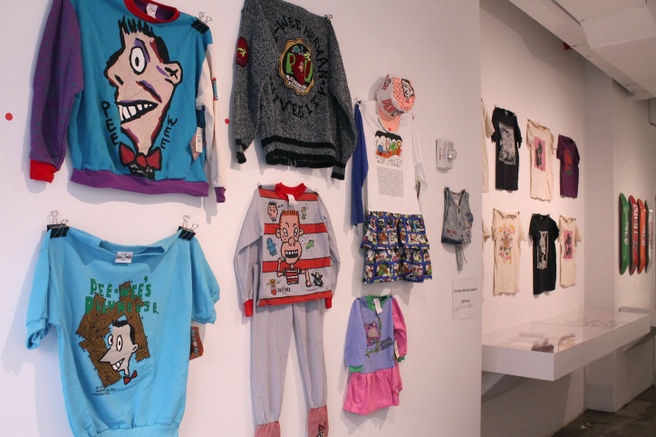 Exhibition
Event
The Rozz Tox Effect: Publications by Gary Panter, 1972-2016
February 19 - March 19, 2016
This is the first exhibition to survey the publications and multiples of Gary Panter (b. 1950), encompassing his ground-breaking Rozz Tox manifesto, punk graphic zines, mini-comics, silkscreen books, and designs for Pee-wee's Playhouse. Spanning Printed Matter's back wall and project room, the exhibition will put on view hundreds of items from Panter's own collection, the majority of which are available for purchase.
Born in Oklahoma and raised in East Texas, Gary Panter's sensibility was shaped by a rich stew of Navajo art, funny animal comics, Eduardo Paolozzi, the Hairy Who, Zap Comix, Oyvind Fahlstrom, pulp covers, and the anonymous goods his father brought home from the dime store he managed.
He moved to Los Angeles in 1977 and began exhibiting his paintings; Panter also immediately hooked into the nascent punk scene, drawing fliers for the likes of the Germs and The Screamers (including that band's iconic logo), as well publishing his comic strip Jimbo in Slash, and producing his own zines in limited runs, including Hup, A Night At Alamo Courts, Okupant X, and The Asshole. In the late 1970s and early 1980s these publications, along with record covers for Frank Zappa, graphics for Wet magazine, and a featured role (and publishing partner) in RAW, spread his influence internationally, from France's Bazooka and ESDS groups, to New York's graffiti-art culture, to the Heta-Uma movement in Japan. These publications also established Panter's reputation as a virtuosic draughtsman, capable of Picassoid cartooning, Hogarthian-realism, flights of expressionist fury, out-of-register coloration, and an unmistakable, line-based sense of form and space. Panter compressed an encyclopedic visual knowledge and sophistication into a sensibility at once hippie, punk, and hillbilly.
In 1980 Panter published the Rozz Tox manifesto, a half-serious manifesto in which he advocated for the infiltration of the mainstream by the underground ("If you want better media, go make it."), which he realized himself during a long creative partnership with Paul Reubens, during which Panter conceived the entire Pee-wee visual world, from poster to stage set to puppets to an avalanche of merchandise.
Over the years, while maintaining a prodigious painting output, Panter has returned again and again to experiment with publication formats: His voluminous sketchbooks were often excerpted as lavish silkscreen editions; in the 1990s he produced a stack of old fashioned Jimbo comic books; in the 2000s he created 8-page, signed and stamped mini comics; and his current work involves constructing a memory world called " the hippie project", involving fliers, newspapers, and, yes, a bong.
What is often said of The Beatles' White Album is true of Gary Panter's career — one could build (and many did) entire aesthetics on any given moment. Or, as Mike Kelley put it in his 2008 essay in Panter's monograph, "Gary is the most important graphic artist of the post-psychedelic (punk) period."
See available titles from Gary Panter here
Gary Panter has exhibited at MoCA, Los Angeles, The Hammer, and The Jewish Museum, and was the subject of a retrospective at the Aldrich Contemporary Art Museum. He is represented by Fredericks & Freiser and lives and works in Brooklyn.
Dan Nadel is a writer and curator, most recently of What Nerve: Alternative Figures in American Art 1960 to the Present, and The Complete Hairy Who Publications.