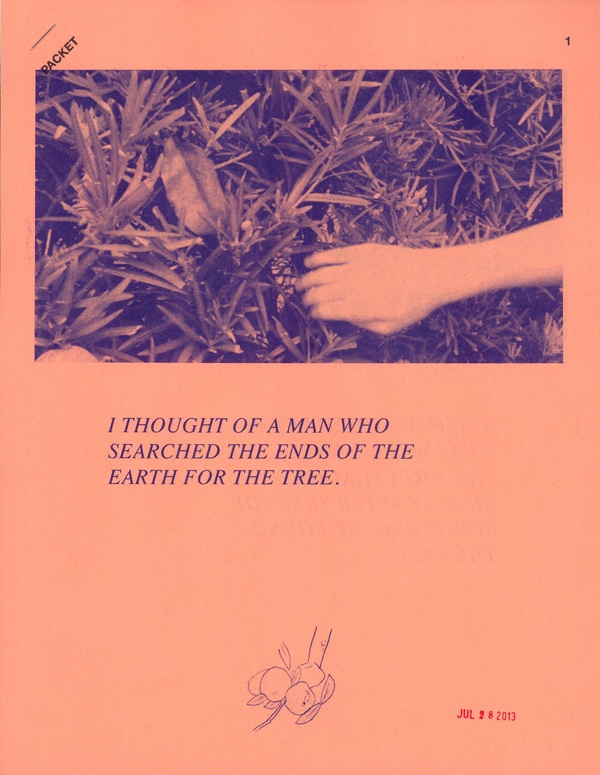 Event
Launch for Packet by Chris Nosenzo – Discussion with contributing artists
We're pleased to launch Packet (Volume 4) from artist and publisher Chris Nosenzo. The event will feature a discussion with Nosenzo in conversation with contributing artists Bridget Collins, Anthony Cudahy, and Nicole Reber.
Published every other week, Packet is a collective and contribution-based publication with a focus on process and experimentation in work, openly embracing stupidity and irreverence. Packet is a holding shape for immediacy and the 'par-baked.' Each issue is printed with a Risograph RZ390u and occasionally supplemented with inkjet and laserjet sheets. A cover 'residency' spanning six issues is given to an artist. After completion, each set of six is available as a compendium: staples are removed from the original issues then pages wire-bound into volumes.
The current cycle of 6 individual Packets features the work of Anthony Cudahy. For this volume, Cudahy presents his residency as a narrative piece where the 'cover' extends through the first 4 pages of each issue. His work across 6 issues can be read as a 24 page sequential work.
The roundtable discussion will be recorded and incorporated into the next Packet, with all of the content of the following issue deriving from things occurring during (or made at) the event. Photos and "found word" poems constructed of overheard conversation, along with a transcription of the talk, will be used to construct the next Packet. "This event is an issue."
In addition to the 4 Packets to date, a small "packet of packets" collecting all the previous Packet covers will be available for free takeaway at the launch.